Alstom has begun the validation tests for its Prima T8 AZ8A freight locomotives in Azerbaijan. These tests are taking place on the country's main freight line, which runs on 25kV AC.
Azerbaijan Railways (ADY) awarded a contract for 50 electric locomotives – 40 Prima T8 AZ8A heavy freight locomotives and 10 M4 AZ4A passenger locomotives – to EKZ, a joint venture between Alstom (75 percent) and Transmashholding (25 percent), in 2014.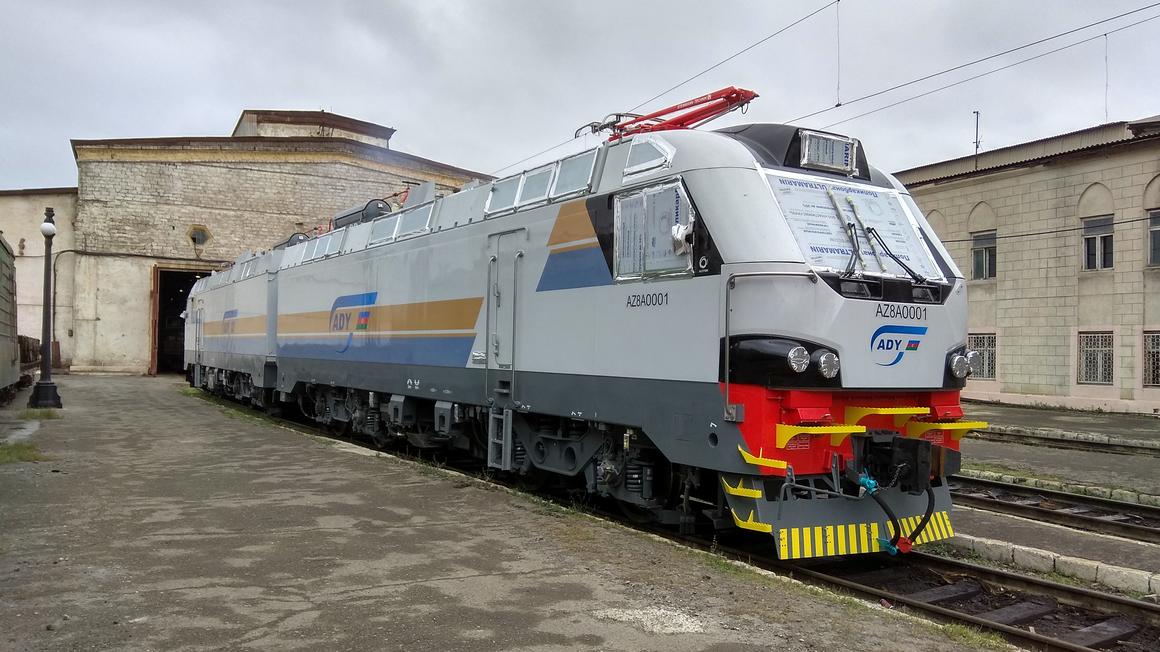 The Prima T8 AZ8A locomotive is based on the KZ8A locomotives currently operating in Kazakhstan. They comply with all relevant GOST standards and specifications.
"This is an important milestone in the project that we are developing together with Azerbaijan Railways (ADY). We are enthusiastic about the launch of the validation, which will ultimately allow our locomotives to enter commercial service in the country. Alstom is very proud of its strategic partnership with ADY, aiming to contribute to the development of railway infrastructure and increase of freight transportation capacity in Azerbaijan."
Alstom Prima T8
The powerful electric locomotive has an axle load of 25t. It can tow up to 9,000 tons and operate at 120km/h with installed continuous power of 8.8 Megawatts. The Azerbaijan version is fit to operate at temperatures as low as -25ºC and as high as 50ºC. Featuring a modular design, it benefits from low life-cycle costs.
Prima locomotives can be used for heavy-haul, freight and passenger operations as well as shunting and trackworks. Alstom manufactures its Prima locomotives in Nur-Sultan, the capital of Kazakhstan.
Also read: