Alstom Begins Production of Passenger Locomotives in Kazakhstan
The Alstom-Transmashholding joint venture EKZ has begun the production of electric passenger locomotives in Kazakhstan.
The locomotives in question are of the type Prima M4 'KZ4AT'. They form part of a contract that Alstom signed with Kazakhstan Railways for the delivery and maintenance of 302 Prima T8 freight locomotives, type 'KZ8A', and 119 Prima M4 passenger locomotives, type 'KZ4AT'.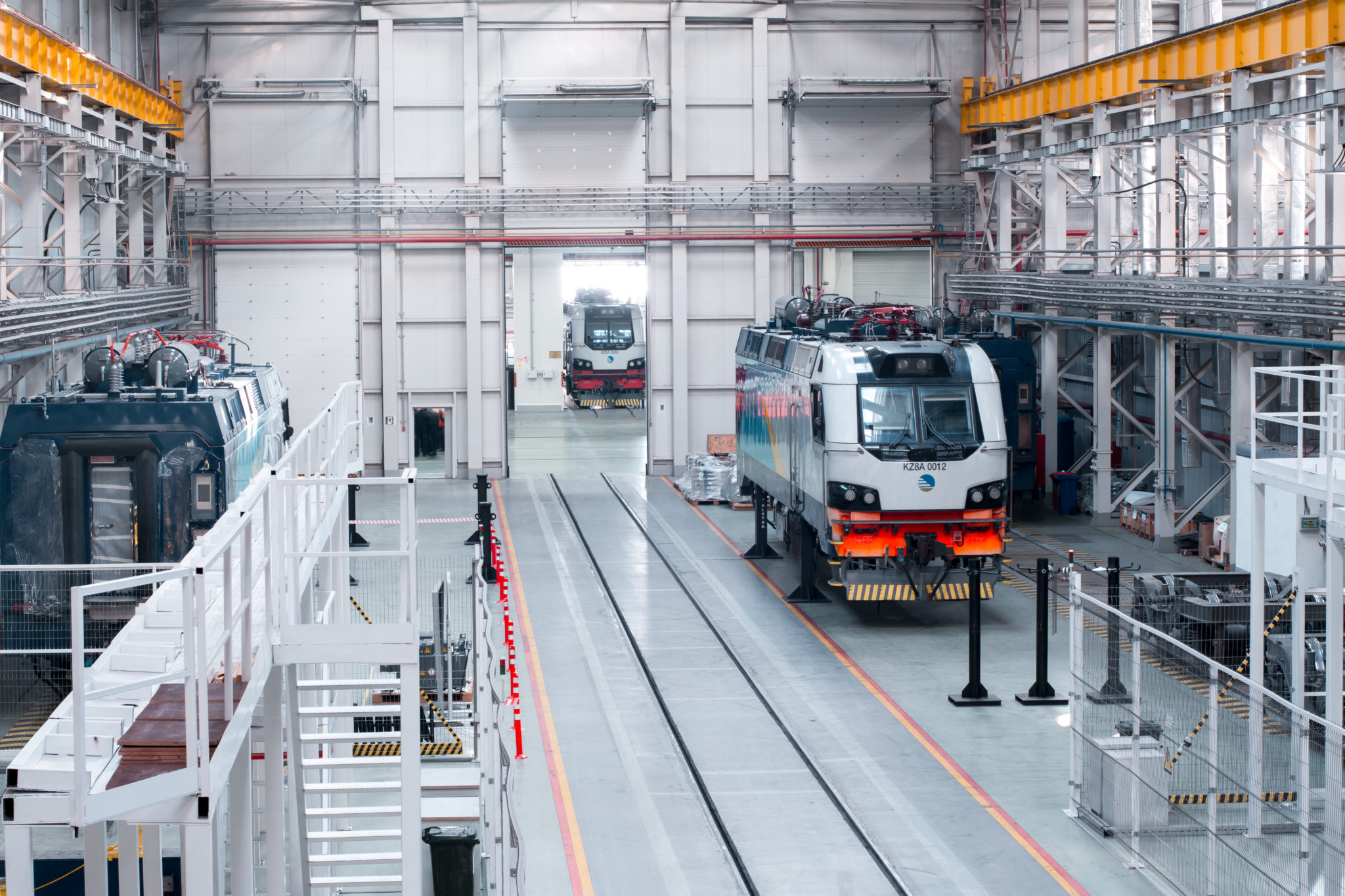 New Production Line at EKZ in Astana
Alstom says it wishes to hire 35 people to work on the new production line. This new production line will also deliver the construction of Prima T8 locomotives, type KZ8A, and of the AZ8A, which will operate in Azerbaijan. The line will oversee the manufacture of on-board transformers. Now, of course, it has begun the assembly of the Prima M4 locomotives.
Guillaume Tritter, Alstom Managing Director, Kazakhstan, said:
"We are proud to widen our activities by launching the new production line for passenger locomotives in Kazakhstan, which diversifies country's industrialisation program. The first passenger locomotive should be ready by the end of 2019 and then certified as new and premiere product "Made in Kazakhstan", and we have a strong will to become an export platform in Central Asia. Same 20 Prima M4 passenger locomotives are already in commercial operation on Kazakh railways and have run more than 15 million kilometres which demonstrates their outstanding rail system availability and reliability."
Alstom's Prima M4 KZ4AT Locomotive
The Prima M4 is a modular, multi-purpose locomotive. Consequently it is able to give operators the most suitable solutions when running passenger services. Alstom says this electric locomotive is one of the most versatile, in terms of applications, in the world. It has a top operating speed of 200km/h. Given its area of deployment, it is able to cope with temperatures ranging from -50 to +50 degrees Celsius.
The locomotive's traction system uses Alstom technology and components manufactured by Alstom and Transmashholding.
It naturally meets the technical requirements for operations of Kazakhstan's railways. It is also compliant with GOST standards and specifications.
50 freight locomotives and 20 passenger locomotives are already in commercial service in Kazakhstan.