Improve Berlin-Amsterdam Link Say Transport Ministries
The transport ministries of Germany and the Netherlands want to make the Amsterdam-Berlin rail connection more attractive.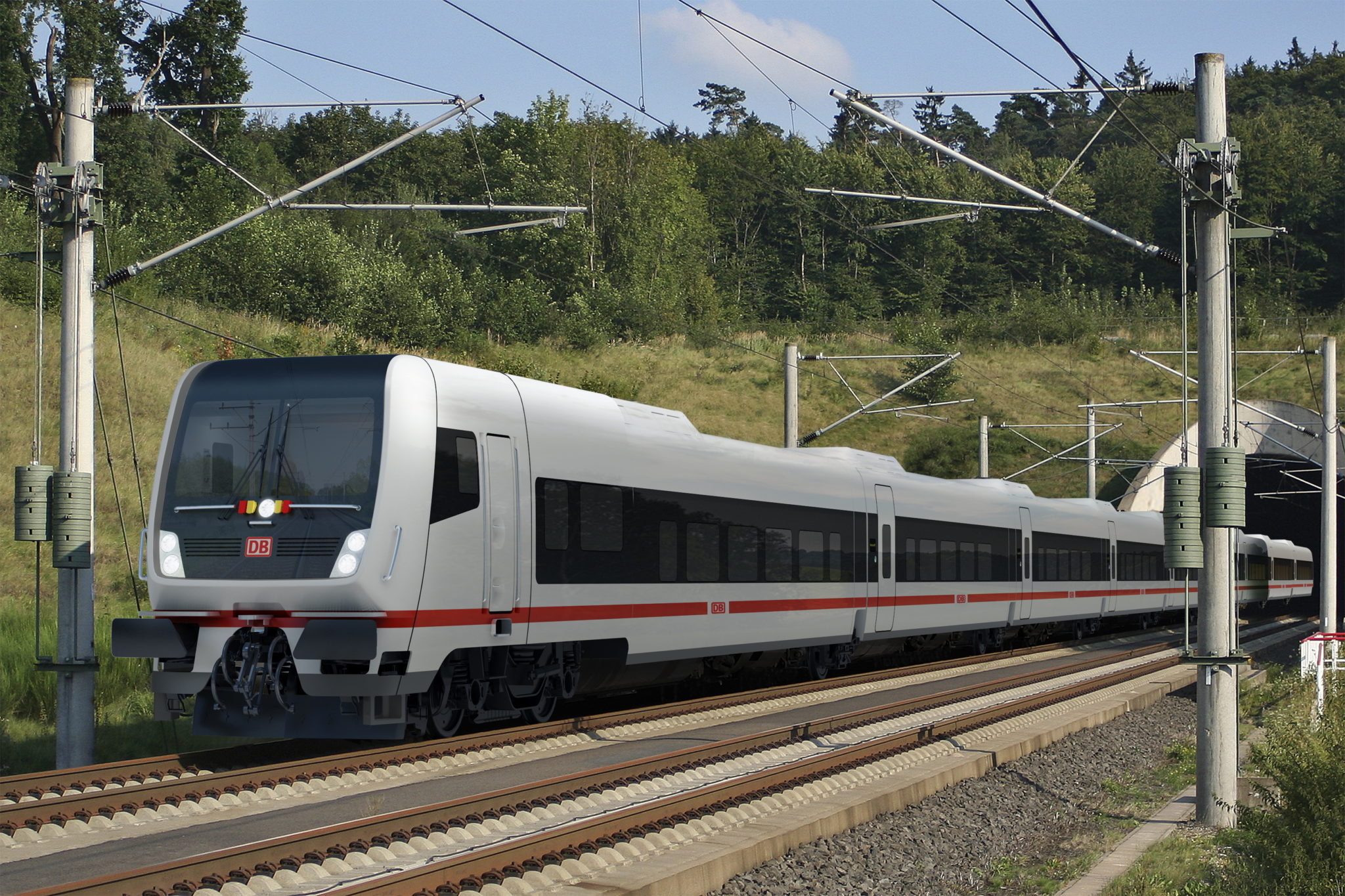 The Dutch secretary of state Stientje van Veldhoven and the commissioner for rail in the German government, Enak Ferlemann, expressed their desire for a better Amsterdam-Berlin rail link. They want to make improvements to the rail service as it's the environmentally friendly option. In doing so they hope rail can increase its market share, taking traffic away from road and air. In order to achieve this goal, they say, there must be infrastructure improvements and more frequent trains. However, there must also be intelligent developments in the fields of passenger information, international rail ticket pricing, on-board services and the connection between air and rail.
Improvement: Multi-system Locomotives & Reduced Stops
Thanks to the deployment of multi-system locomotives and a smart development of the timetable there have already been improvements to the Amsterdam-Berlin rail connection. The results of a German-Dutch study show that by switching to MS locomotives and skipping some stops, the travel time can already be cut by around 20 minutes, down to around 6 hours. Beneficially, this solution requires no additional infrastructure.
Furthermore, this solution can be implemented quickly, as long as the relevant locomotives are acquired quickly. The two secretaries of state therefore recommend that the operators of the Berlin-Amsterdam rail link test a suitable concept quickly.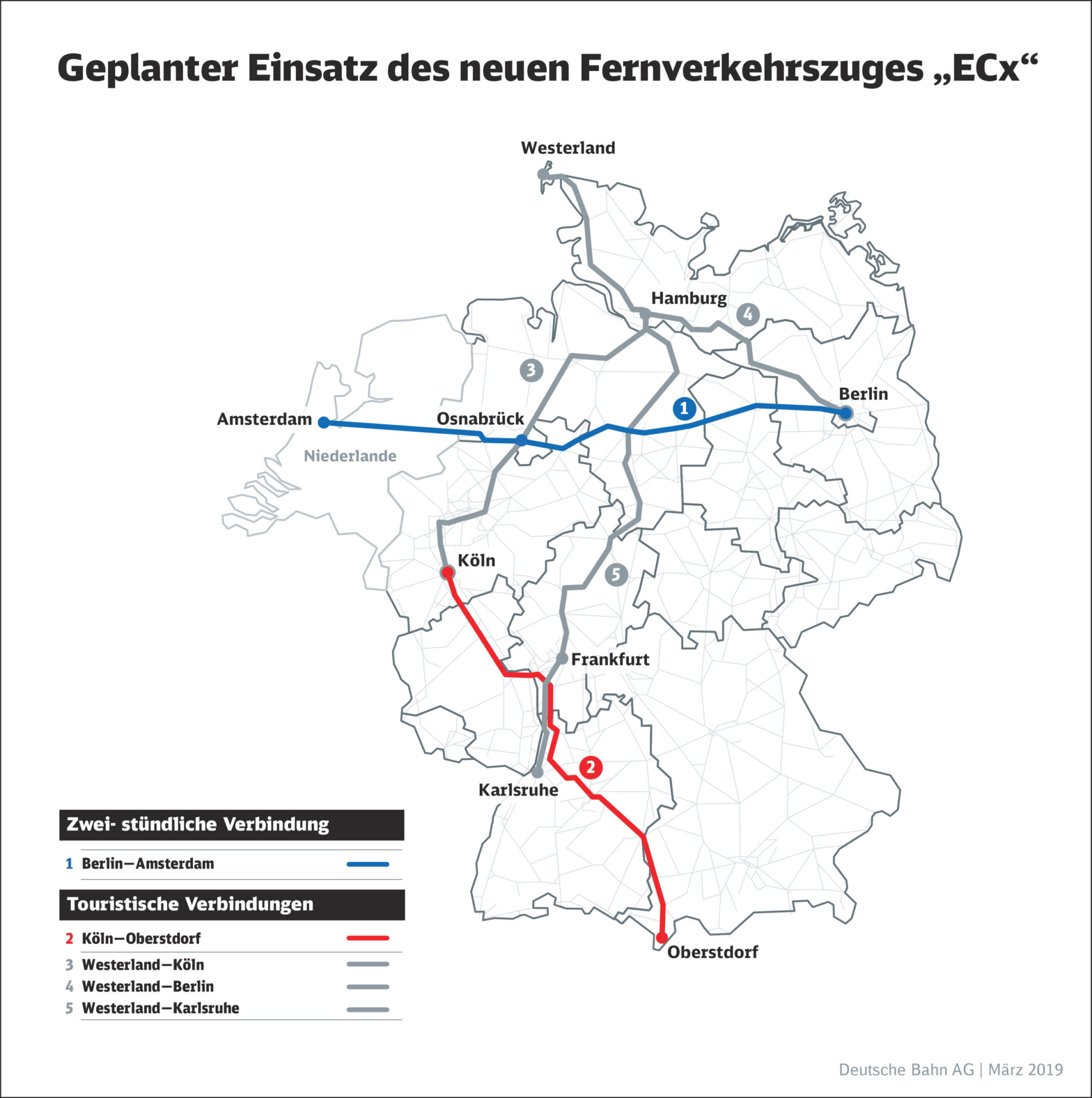 DB's Investment in New ECx Rolling Stock
Both secretaries of state also welcomed the recent announcement by DB Fernverkehr AG that it would invest in new rolling stock. Deutsche Bahn has ordered ECx trains that are of ICE quality. It wants to deploy these trains on the Amsterdam-Berlin link from 2023.
The new ECx trains, which Talgo will manufacture, benefit from low floors and accessibility throughout. With a top speed of 230km/h they will take advantage of the potential of the Hanover-Berlin high-speed route much better than current rolling stock.
Coupled with timetable optimisations, the travel time will be around 30 minutes less, at 5:50 hours. The operators of the Amsterdam-Berlin rail link will now work out the details for implementing these cuts.
Long-term Plans
In the long-term the travel time between Amsterdam and Berlin could drop to around five hours. This would be achieved by the new infrastructure and the upgraded infrastructure between Hamm, Hanover and Berlin that is part of the Deutschland-Takt.
In order to achieve further reductions in train travel times, Van Veldhoven is working on a 'Future vision of public transport 2040'. As part of this concept she will also examine the possibilities of infrastructure investments for the Dutch rail network that would accelerate the connections to Germany. Both countries will investigate this option further in their development programmes for rail infrastructure.
Enak Ferlemann said:
"Thanks to the multi-system locomotives from Talgo and our Deutschland-Takt we will greatly increase the attractiveness of the Amsterdam-Berlin link in the coming years. The development measures between Berlin, Hanover and North-Rhine Westphalia that are part of the Deutschland-Takt will also pay off hugely in cutting down travel times between Amsterdam and Berlin. The Deutschland-Takt and its infrastructure measures will also create better connections to neighbouring European countries."
Stientje van Veldhoven said:
"Germany is our neighbour and our most important trading partner. With faster rail links between our economic centres and German cities rail will become the most attractive alternative for all passengers."
Read more about the ECx and the Deutschland-Takt: