Deutsche Bahn Unveils Its New ECx Long-Distance Train
Deutsche Bahn has unveiled its new long-distance train, the ECx.
DB, the Spanish rolling stock manufacturer Talgo, and the German Parliamentary Secretary for Transport and Digital Infrastructure, Enak Ferlemann, introduced the new long-distance train with the working title ECx in Berlin yesterday. The locomotive-hauled carriages are very flexible in the way they can be used. Consequently they will be the perfect addition to DB's vehicle fleet, starting in 2023.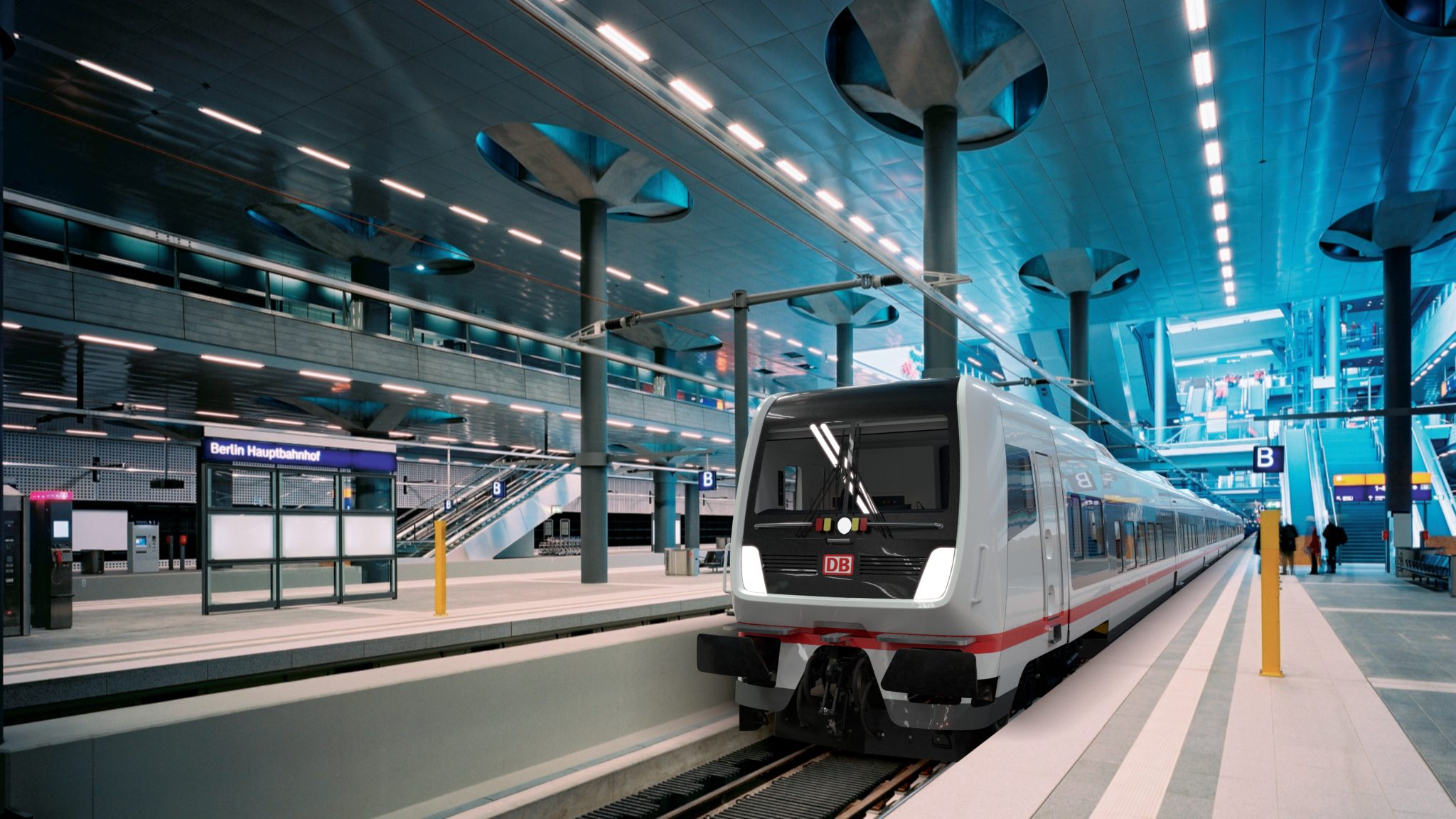 DB's Order with Talgo
The initial order for 23 trains, worth 550 million euros (623 million USD), is part of a framework contract that Deutsche Bahn has signed with Talgo for up to 100 multi-system locomotives and carriages.
Richard Lutz, CEO of Deutsche Bahn, said:
"In our agenda for a better railway we announced we would be creating more capacity on our rail network. The ECx allows us to offer better services and a higher level of comfort. This innovative train will make a significant contribution towards encouraging even more people to travel by train."
José María de Oriol Fabra, Chief Executive Officer, Talgo, said:
"Completing this contract is not just a great honour for Talgo, but also a great responsibility. We will deliver the best product to one of the most discerning customers in the world: Deutsche Bahn. However, we will also fulfil the expectations and requirements from Germany, the country in which we've been present since 1994."
The ECx trains are to be deployed initially on the international Berlin-Amsterdam route. The aim is for them to reduce the travel time between the two cities by half an hour, down to 5 hours 50 minutes. Furthermore, there are plans to run these new trains on tourist connections to Westerland (Sylt) and Oberstdorf.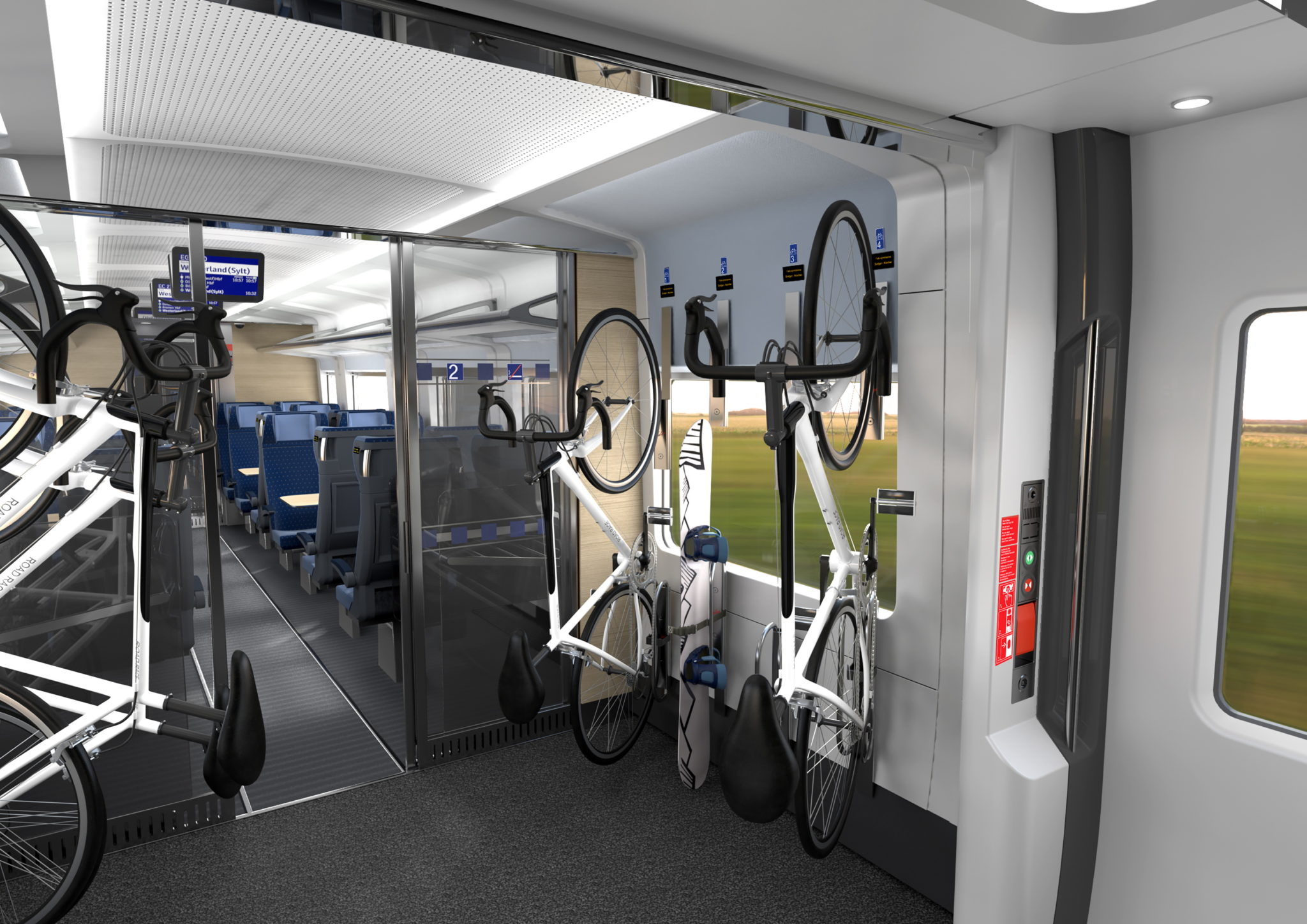 Deutsche Bahn ECx Features
Deutsche Bahn says the ECx will offer passengers genuine ICE levels of comfort. Features include wifi as well as a lot of room for luggage, an on-board bistro as well as a passenger information system with real-time data.
This train will also offer an improved experience for passengers with reduced mobility. The train floor will be level to station platforms allowing wheelchair users to board independently. Therefore the ECx aims to set a precedent in this regard: in the future all vehicle tenders for new long-distance trains are to have this accessibility feature.
Enak Ferlemann, Parliamentary Secretary, Federal Ministry of Transport and Digital Infrastructure, said:
"Rail passengers justifiably expect modern, reliable and comfortable trains. DB with its ECx from Talgo is exactly on the right track. Features deserving of a special mention are the low floors of 76cm throughout the train. That means passengers at all platforms at standard height will be able to board and disembark without steps. Deutsche Bahn is therefore setting a new standard for accessibility and comfort, something we need in order to increase passenger numbers. I'm particularly pleased that these new trains will run on the line to Sylt, to Oberstdorf and on the international connection between Amsterdam and Berlin starting in 2023."
An ECx train will consist of a multi-system locomotive with a top speed of 230km/h and 17 carriages. Of the 570 seats 85 will be in first class and 485 will in second class.