DB Cargo is turning the marshalling yard München-Nord into Germany's first digital goods yard.
The goal is to make the preparation of trains largely automatic. This should increase the yard's capacity by up to 40 percent. Allowing marshalling yards to increase the number of trains they can process in a given time frame is central to shifting more freight on to rail. DB Cargo says it wants to replace 30 million lorries by 2030, which would equate to a carbon saving of 10 million tons.
Germany's ministry of transport (BMVI) is supporting the project with more than 14.5 million euros as part of the 'Future Rail Freight' programme. DB Cargo is investing around 12 million euros on top of that.
"Steel couplers are currently connected manually and brakes and vehicles are inspected and shunted manually, but in the future this will be done automatically for us by intelligent digital technology. Our support for the marshalling yard in Munich is critical. We're accelerating and improving processes. Freight trains will be marshalled in a more efficient, speedy and cost-effective manner in the future. We're serious about getting more freight on to rail."
DB Cargo will now  gradually take the Munich test site into operation along with its partners from industry and business.
Automatic Freight Car Diagnosis with AI
Currently, employees examine trains locally on the tracks, in every weather. To do that they have to walk the length of the train, which can take more than an hour, depending on its length. They check for damage, holes or bent components. They enter their findings in a tablet and also note them manually on the freight car.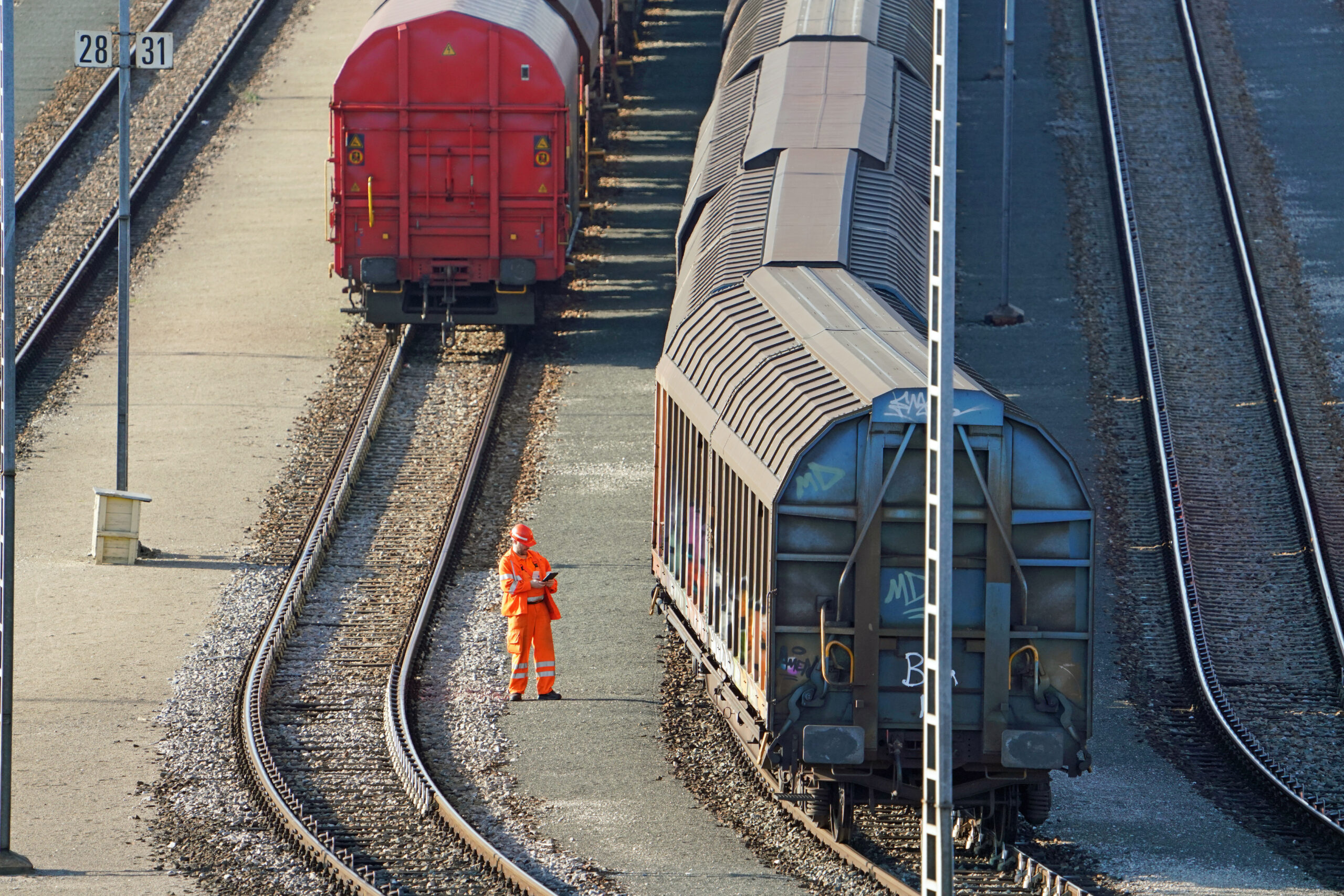 In the future, freight cars will go through a camera bridge, which will take pictures of the car from all sides. DB Cargo is developing algorithms together with the University of Wuppertal, Hochschule Fresenius and DB's AI experts, which will automatically detect damage and report it. This technology has the added advantage that it can inspect freight cars from above. A camera bridge will be set up for these tests in Munich in August.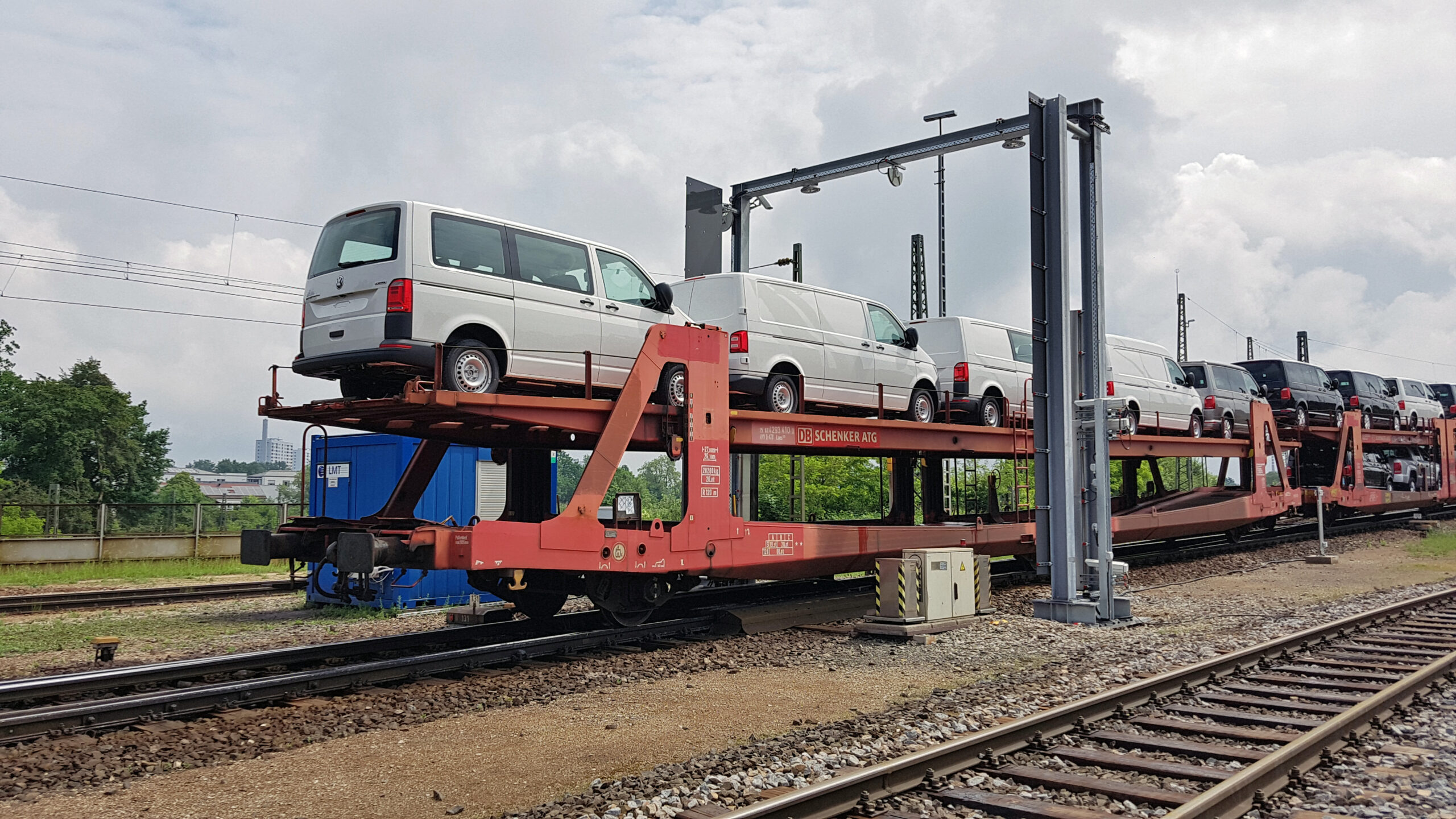 © DB | DB Cargo
Automatic Brake Testing
Before freight trains depart, employees check their brakes. For every axle they check whether the brake shoes contract and release correctly. This inspection can last up to 50 minutes. Every year this amounts to the inspection of 1.2 million brakes.
In the future, this will be done more quickly and from afar: sensors in the freight car will check brake function and report the result digitally. In a joint project with the Technical University Berlin, DB Cargo will test the first train with a prototype of the automatic brake test. The goal is defining a standardised system so that automatic brake testing can be deployed Europe-wide.
Fully Automatic Hump Locomotive
Hump locomotives assemble freight cars into freight trains. DB Cargo will equip these locomotives with sensors that monitor the tracks and surrounding area. It will also equipment with control technology that will regulate their stopping and starting. Working with the Technische Hochschule in Nuremberg, DB Cargo has already developed a sensor solution that uses a video camera, an infrared camera, a laser scanner and a radar to take in the surroundings. This technology will now be developed further and tested at the marshalling yard in Munich until it reaches maturity. The aim is to have 40 fully automatic hump locomotives working in marshalling facilities across Germany.
Digital Automatic Coupling
Currently, employees manually have to put a 20kg connector on to the hook of the next freight car. They then have to turn the screw to tighten the link between the two cars. Digital automatic coupling automates this process. It creates a mechanical connection between the cars without any manual input and also connects the air hose for the brakes. Digital automatic coupling also creates the prerequisites for further automations such as brake testing, because it enables a stable power connection for the freight cars as well as data connections, automatically connecting them.