Our equipment is set to improve servicing times in the South West, increasing passenger capacity.
We have developed a set of 12 lifting jacks and two turntables for a new maintenance facility being built at Exeter's Old Views depot in Devon.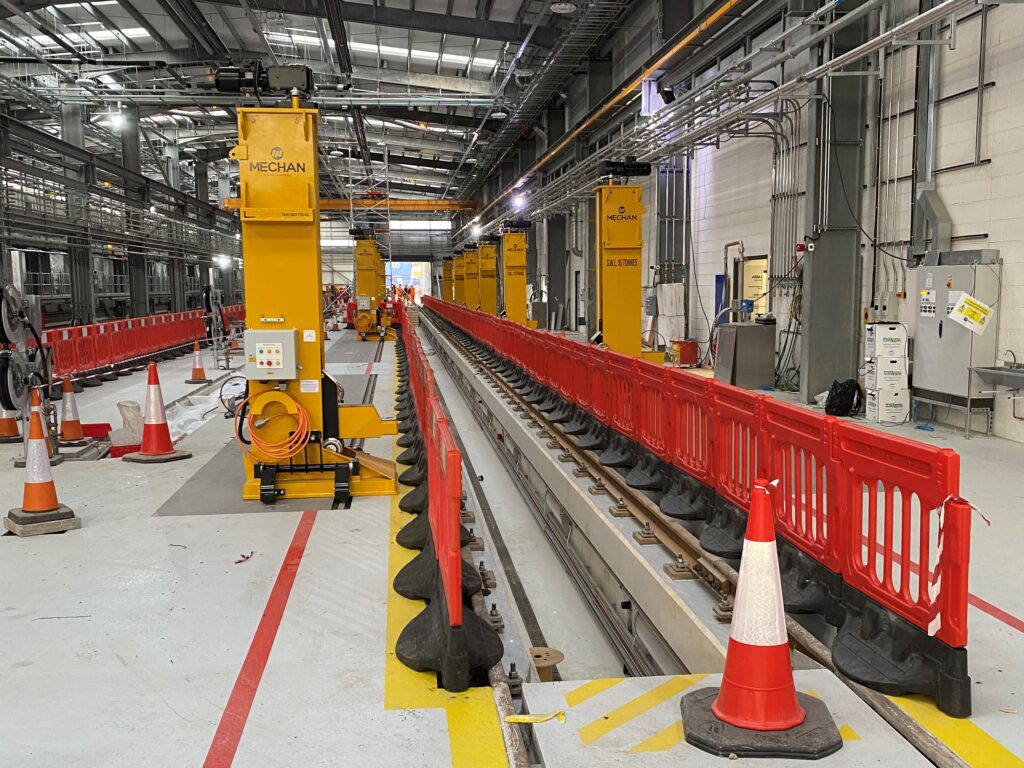 The three-road construction with carriage wash is located on a brownfield site, adjacent to the existing depot and St David's station. It will enhance operational and maintenance capacity, helping to service the new and updated trains being introduced to the region, providing additional seats and more frequent services.
We have worked with main contractor, HOCHTIEF, to design, build and install the two 10-tonne powered turntables on roads leading to the depot's bogie workshop and stores. Our 15-tonne, rail mounted jacks can lift more than one vehicle type. They were delivered in the autumn, at which point we commissioned all of the equipment, prior to the extension's opening.
"I have worked with Mechan in different roles for years and I think its products are great. The team's knowledge is unsurpassed and a valuable addition to any infrastructure project of this size. With the firm's help, we have ensured the new depot is furnished with the very latest, safest equipment that will continue to serve it faithfully for years to come."
We have been involved in this project from an early stage, as HOCHTIEF was keen to source the right products for its client. As we hadn't worked together before, we had to go through the supplier approval process, but once it was complete, we enjoyed an excellent relationship and it is now great to see our equipment in action.
This article was originally published by Mechan.