Sheffield-based manufacturer, Mechan, is joining forces with its French parent company, CIM, to equip a new state-of-the-art tram depot on the outskirts of Paris.
The rail maintenance specialist has produced a set of 18 lightweight lifting jacks and a bogie turntable for the facility.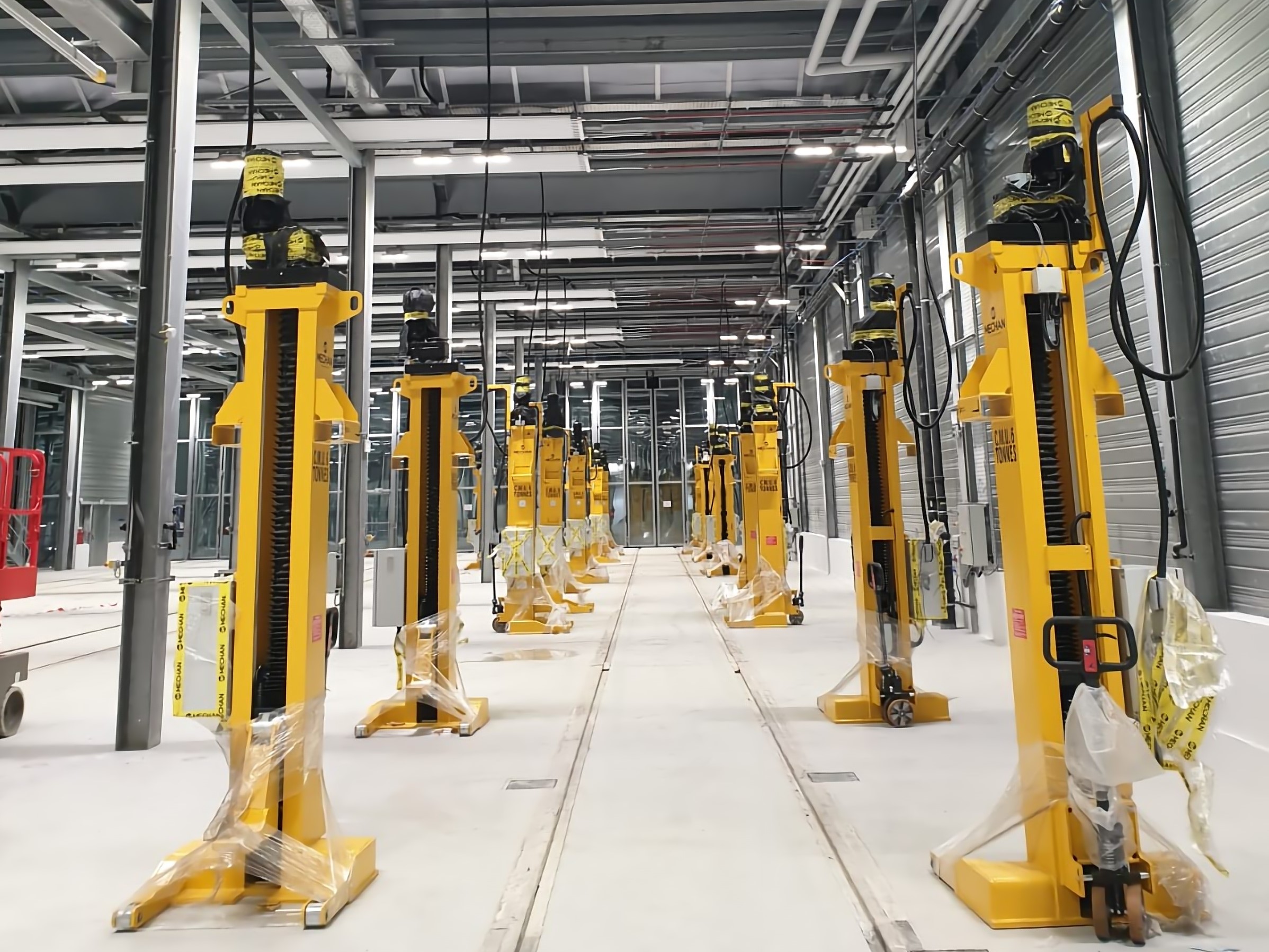 Mechan's equipment will be used to service a fleet of 22 futuristic trams that will run on the new Tram9 line, a 10km stretch of track connecting Paris' south eastern suburbs to the existing tramway network. The equipment will be based in the Orly depot, which is being constructed for project owner, Île de France Mobilité and will be operated by Keolis.
The six-tonne jacks have been designed specifically to meet Keolis' requirements and are from Mechan's lightweight range, launched in 2018. They have a different base arrangement and built in assembly for ease of movement, yet retain all of the features that make the firm's standard jacks so revered by the rail industry.
Likewise, the eight-tonne bogie turntable is a bespoke design. It will be located strategically between two tracks and used to transfer bogies to a high-pressure cleaning room.
"This is our second joint project with CIM and it is a pleasure to be involved in equipping such a high-tech tramway depot. Our lightweight jacks are gaining popularity rapidly, as users appreciate the flexibility they offer, reinforced by our usual commitment to safety and reliability. The T9 order will showcase our high quality, bespoke products to a new audience in France and we look forward to seeing them in action."
Mechan joined the CIM Group, an international supplier of integrated rail solutions, in 2017. The firm's range of heavy lifting and handling equipment was added to CIM's portfolio, which includes the design and realisation of railway infrastructure supply and construction projects.
This article was originally published by Mechan.