Mechan Bogies Streamline Metro Maintenance
Sheffield-based rail depot equipment specialist, Mechan, has been called upon by Midland Metro, the operator of West Midlands Metro, to keep its tram maintenance programme on track.
The manufacturer has produced three bespoke accommodation bogies for the Wednesbury depot, to enable carriages to be stored outside whilst the trams' bogies are refurbished.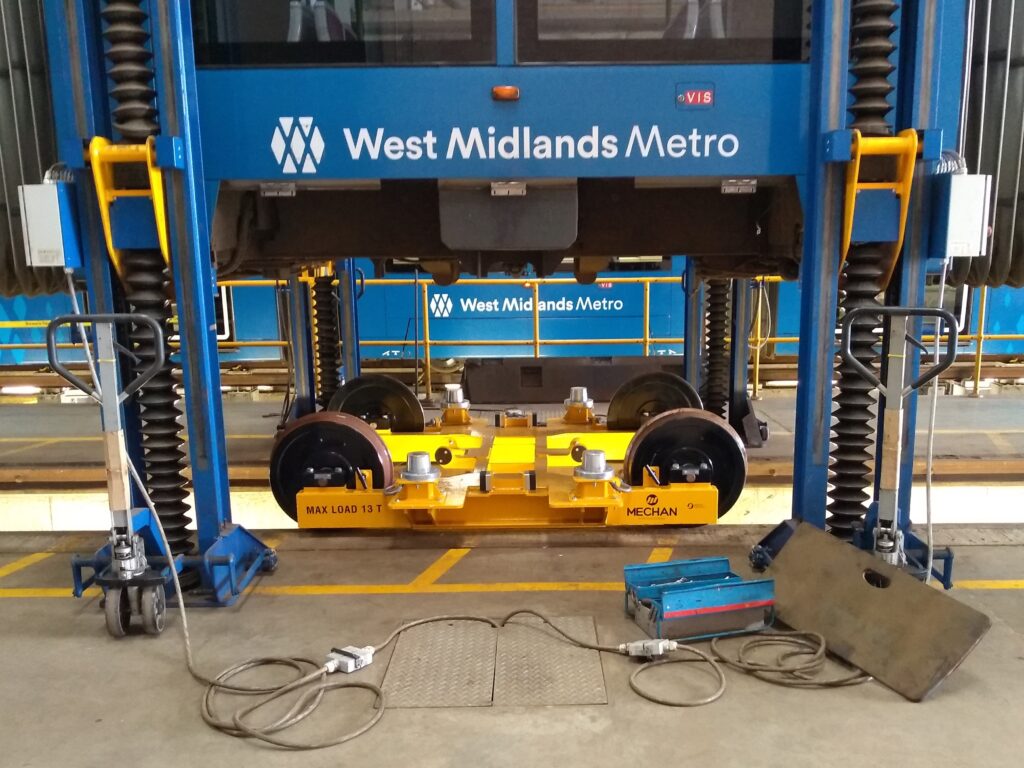 Accommodation, or dummy bogies as they are sometimes known, support a vehicle at a suitable height for maintenance after the working bogie has been removed. Following West Midlands Metro's initial enquiry, Mechan's expert engineers visited Wednesbury to measure the trams accurately and ensure the working bogies were replicated as closely as possible.
The firm designed two power bogies and one trailer bogie to work with the Urbos 3 CAF trams used on the Birmingham to Wolverhampton line. They have a 13-tonne safe working load and were constructed for outdoor use and storage. Due to curvature on the track leading into the depot, it was essential the wheel centres on the accommodation bogies replicated the working bogies. If they were too large, there was a chance they could become stuck.