Mechan Highly Commended for Innovation
Sheffield-based rail depot equipment specialist, Mechan, is in the running for a national accolade celebrating the achievements of those pushing the industry forward.
The firm has been shortlisted in the 'small scale project' category at this year's Railway Innovation Awards for a bespoke bogie drop it created for Norwich's Crown Point depot.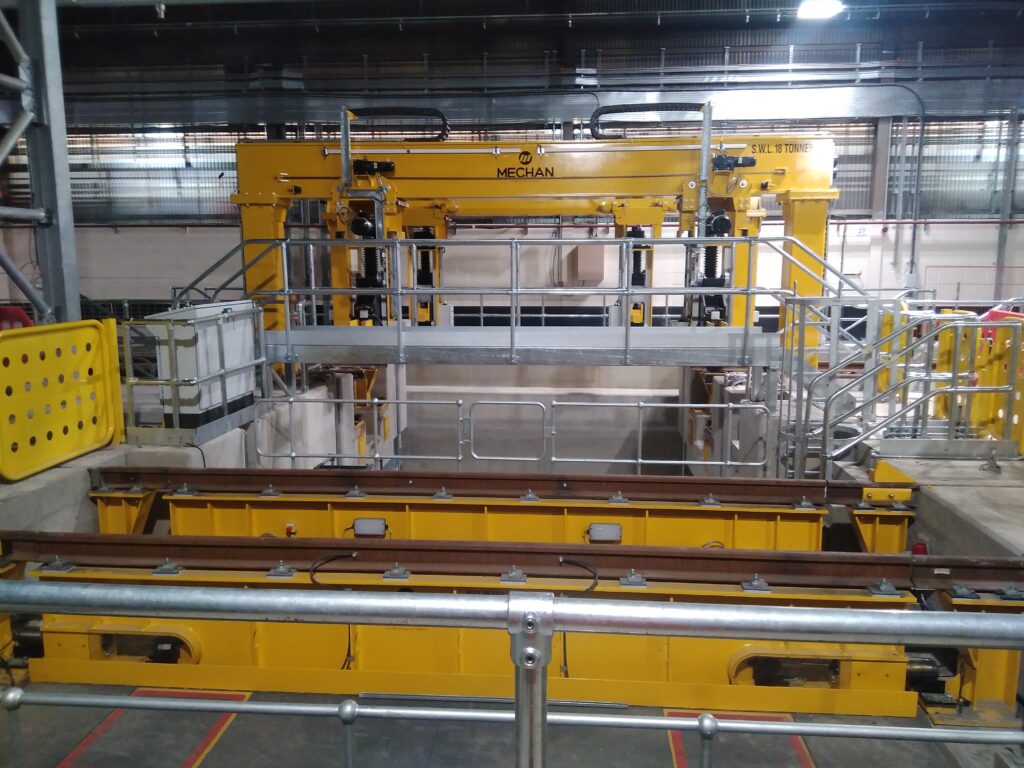 The awards showcase outstanding innovations and novel technologies from across the rail sector and are judged by a panel of industry experts. Winners will be announced at a special ceremony in London on July 1.
A bogie drop allows complete bogies and other underfloor modules to be changed at track level, without decoupling the train. This means the process can be completed in less than two hours and vehicles return to service more quickly than using traditional methods, which require the carriages to be lifted or split.
Mechan's specialist engineers designed and built the custom-made unit for Crown Point to enable underframe equipment to be removed from Stadler and Bombardier trains. The drop had to be completely bespoke as the Stadler vehicles have articulated bogies, meaning two carriages need supporting during removal.
"We are honoured to be shortlisted for the prestigious Rail Innovation Awards – the longest running awards in our industry. We pride ourselves on creating equipment that meets the specific needs of depots and to have our design and build skills recognised by our peers is a fantastic endorsement of our work. We look forward to finding out who has won the coveted prize in a month's time!"
This article was originally published by Mechan.