Sheffield-based Mechan is cementing its reputation as the UK's leading manufacturer of rail traversers, after installing its latest creation at the Holgate depot in York.
The maintenance equipment specialist has delivered a bespoke traverser and set of 12 lifting jacks to the Network Rail facility.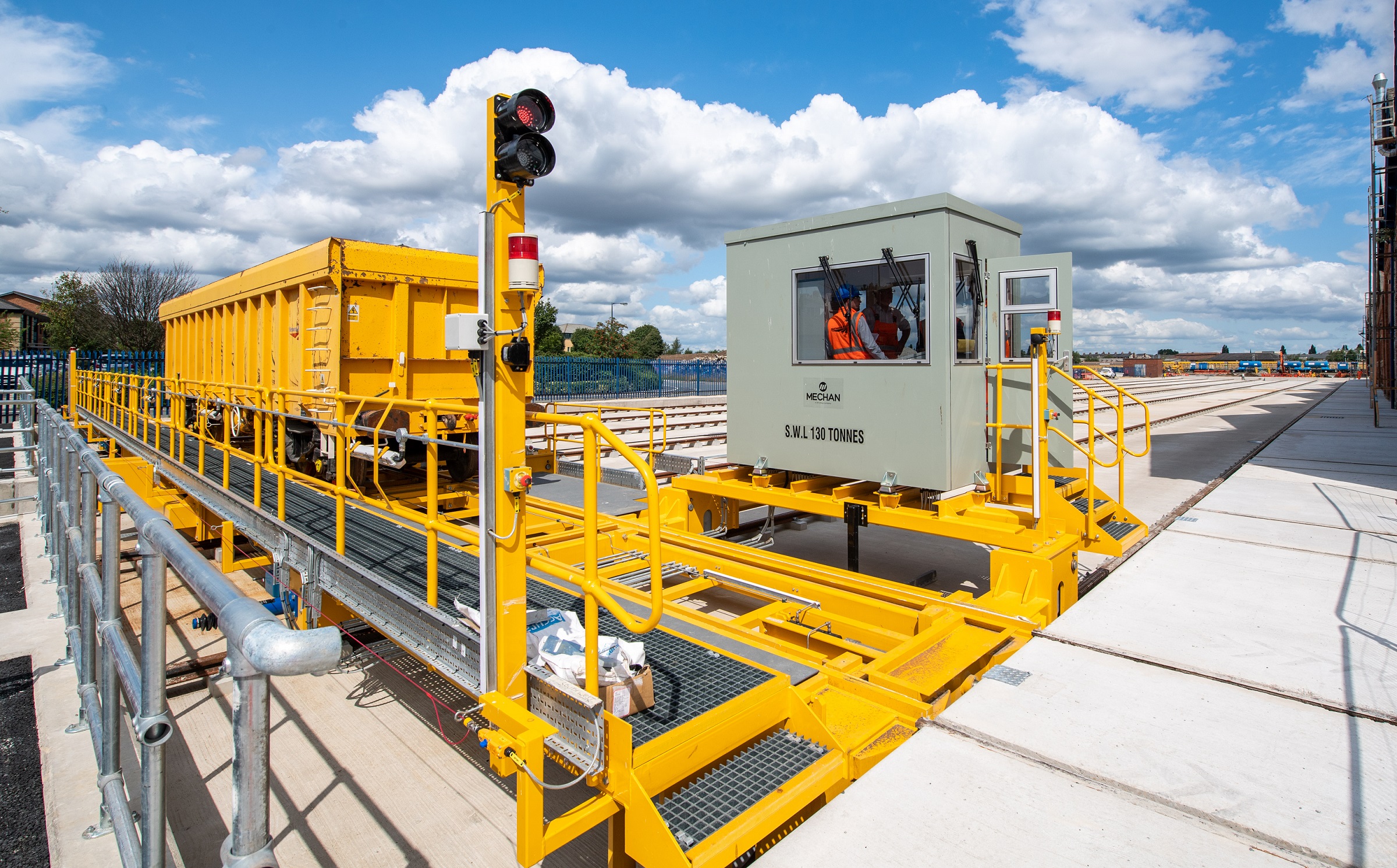 The 130-tonne traverser was commissioned by Story Contracting to replace a 50-year old unit that was at the end of its useful life. It has a larger capacity than its predecessor and 145-metre travel distance, to accommodate both the current fleet as well as future-proofing for upcoming upgrades. Sited externally, at the entrance to the maintenance shed, it will be used to move carriages between workshop roads.
Mechan has also designed and built a set of 12 jacks to suit working conditions at Holgate, finishing them to an outdoor specification and altering the base arrangement to include castors for ease of movement. These modifications were necessary, as the area in which they are situated is too tight for access with a pallet truck.
"We are the only UK firm with a proven track record in the successful production of traversers and after viewing our installations for Hitachi at its Newton Aycliffe facility, Network Rail could see we were capable of delivering such a unique project, on time and on budget.
"Holgate is a historic rail depot, which brings its own challenges when maintaining modern rail vehicles, but following a series of overhaul schemes and investment in new equipment, like our jacks, it is now well placed to play an integral role in the north's rail services."
A traverser is used to move rail vehicles in a perpendicular direction to the track, allowing them to be transferred quickly and safely between roads. Mechan holds the record for the largest traverser produced in the UK, which operates at the Port of Felixstowe and has a capacity of 170 tonnes.