Adaptable Mechan Jacks Aid Rail Services in South
Rail depot equipment specialist, Mechan, has provided South Western Railway with a flexible way to service rolling stock at two of its key maintenance facilities.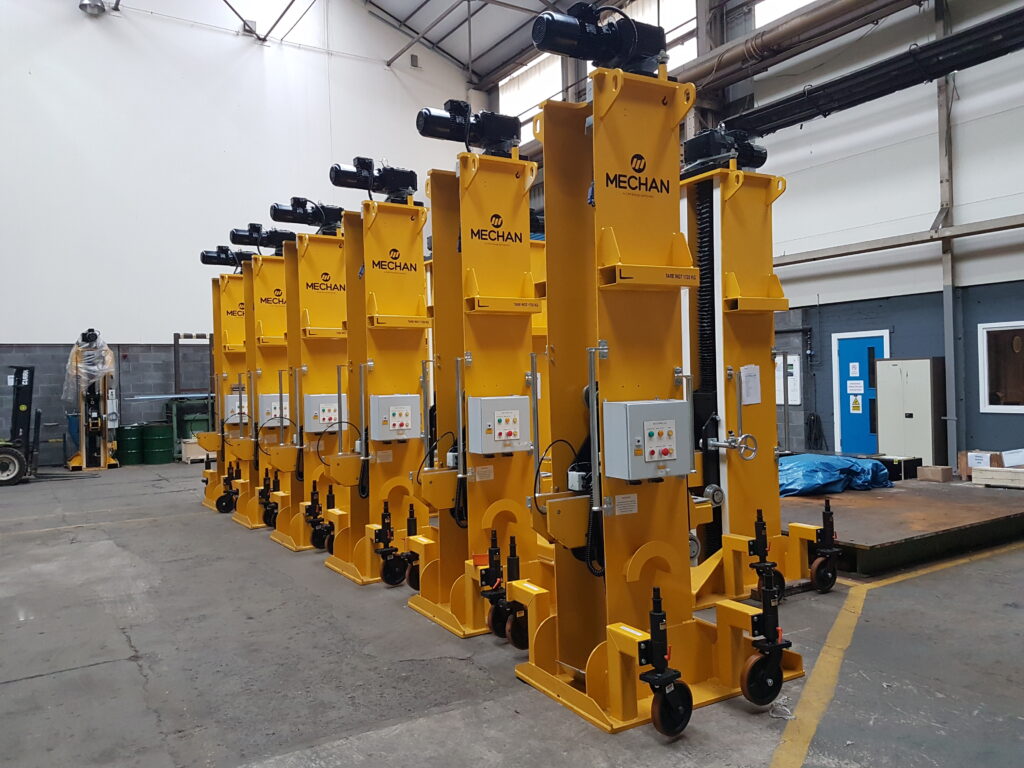 The Sheffield-based manufacturer delivered a set of 16 lifting jacks to the Bournemouth and Salisbury Traincare Depots, where they are being used to look after a variety of rail vehicles.
Initially, 12 of the jacks have been installed at Bournemouth and four in Salisbury, however, they have all been constructed with an identical moving anvil and castor wheelbase arrangement, enabling them to be switched between sites if needed. Thanks to Mechan's advanced operating system, they can be daisy chained together in any configuration and controlled as a synchronised set.