Adaptable Mechan Jacks Aid Rail Services in South
Rail depot equipment specialist, Mechan, has provided South Western Railway with a flexible way to service rolling stock at two of its key maintenance facilities.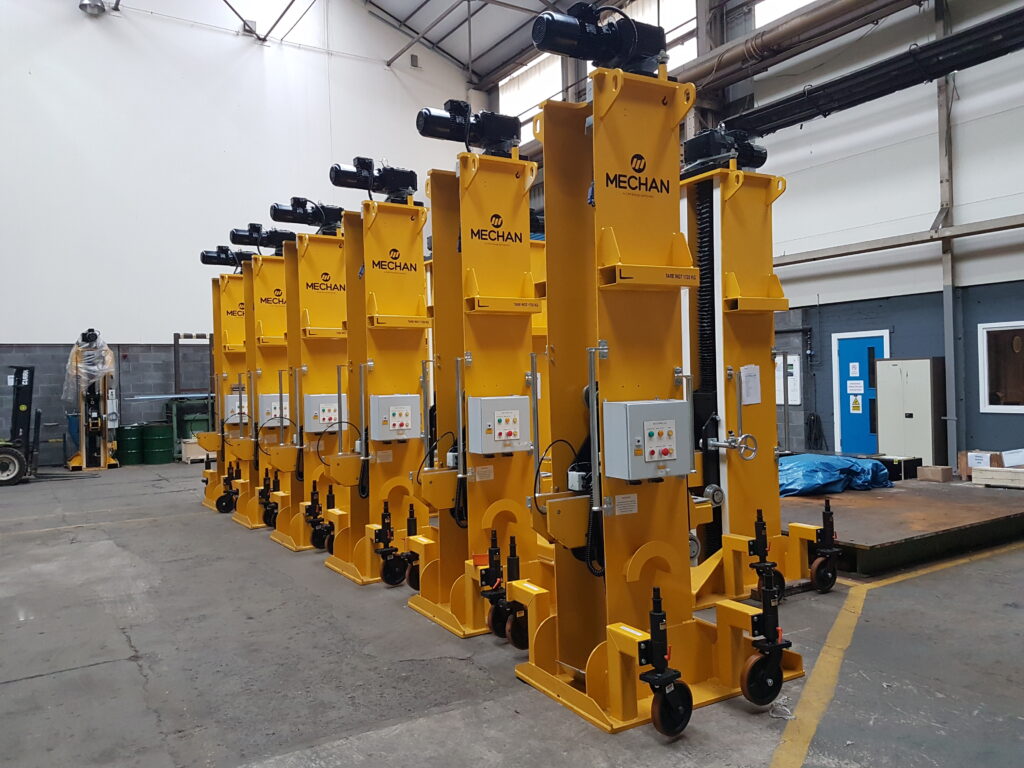 The Sheffield-based manufacturer delivered a set of 16 lifting jacks to the Bournemouth and Salisbury Traincare Depots, where they are being used to look after a variety of rail vehicles.
Initially, 12 of the jacks have been installed at Bournemouth and four in Salisbury, however, they have all been constructed with an identical moving anvil and castor wheelbase arrangement, enabling them to be switched between sites if needed. Thanks to Mechan's advanced operating system, they can be daisy chained together in any configuration and controlled as a synchronised set.
"We worked closely with South Western Railway to detail the different anvil and base arrangements available on our jacks, allowing them to consider all options and the costs involved and ultimately, specify a system that best suits their needs. Installation and training were undertaken successfully at both depots and our equipment is now facilitating smoother, safer servicing of the numerous train types the client operates."
South Western Railway provides commuter trains across South West London, suburban and regional services in Surrey, Hampshire, Dorset, Devon, Somerset, Berkshire and Wiltshire and Island Line services on the Isle of Wight. Its Salisbury depot maintains diesel vehicles used on the West of England line, whereas Bournemouth caters for both electric and diesel units.
For more information about Mechan's lifting jacks or its wide range of rail depot maintenance equipment, telephone (0114) 257 0563, visit www.mechan.co.uk or follow the firm on Twitter, @mechanuk.
This article was originally published by Mechan.