Rail depot equipment specialist, Mechan, is enjoying a bumper year for its flagship lifting jacks, producing an unprecedented 122 in just 12 months.
From August 2021 to August this year, the Sheffield-based manufacturer created jacks for facilities up and down the country, building 104 since January alone.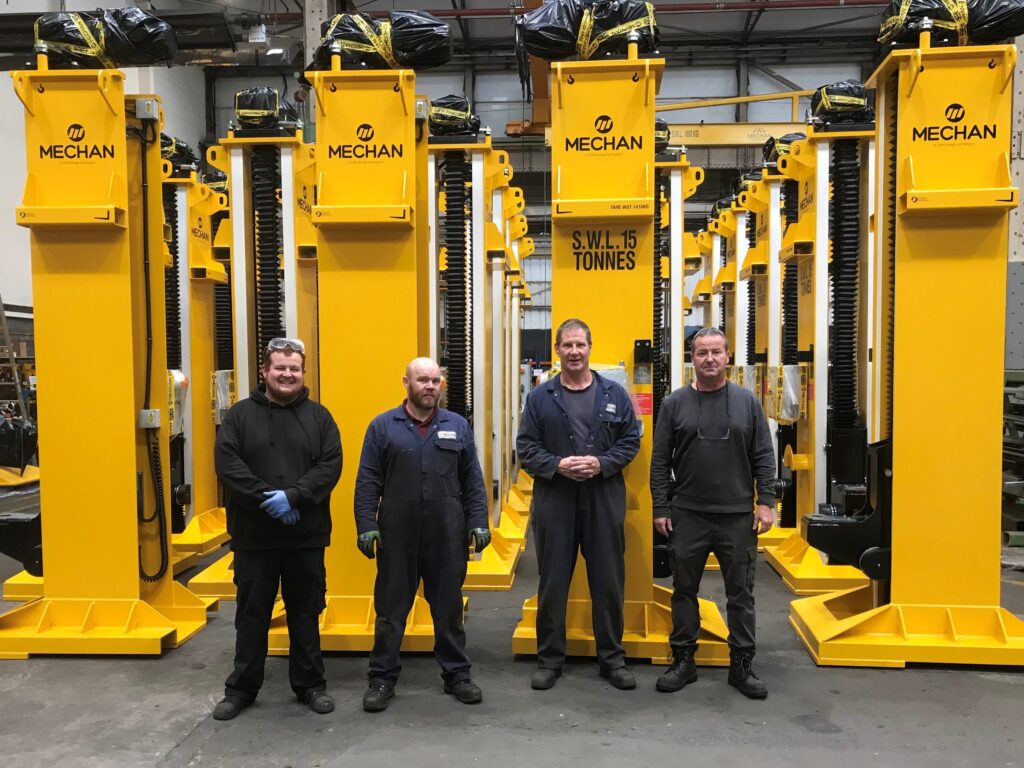 A total of 20 jacks has been delivered to GTR's Selhurst Depot in London, where they are enabling five-car trains to be overhauled without decoupling, saving valuable servicing time. A further 72 are destined for the depots in the south.
Orders have also been fulfilled for rail facilities in Rugby, Wakefield and South Lanarkshire in Scotland, whilst ten mobile jacks were installed at Heathrow airport to speed up the removal and replacement of the large tyred wheels on its Track Transit System. Mechan had to create a bespoke design to fulfil this project, as the jacks needed to fit into an elevator used to access the underground maintenance facility at Terminal Five.
"Interest in our lifting jacks, particularly from UK partners, has remained strong for the last few years. This has kept our workshop busy in recent months! Despite the time pressures they've been under, our skilled engineers have done a fantastic job keeping production running smoothly, ensuring we've been able to deliver such high order numbers in a timely and efficient manner."
Mechan's jacks allow the synchronised lifting of multiple rail cars and are used in many of the world's most advanced rail facilities. The firm recently introduced an updated version of its control system, which has been developed to include input/output (I/O) technology, reducing the size of cables and 4G connectivity for remote diagnostics.
For more information about Mechan's lifting jacks, or its wide range of depot maintenance equipment, telephone (0114) 257 0563, visit www.mechan.co.uk or follow the firm on Twitter, @mechanuk.
This article was originally published by Mechan.