Mechan Engineers Conquer Three Peaks for Charity
A trio of intrepid engineers from rail depot equipment specialists, Mechan, have climbed the UK's three highest mountains to raise money to help street children at home and overseas.
The Sheffield-based manufacturers participated in the Three Peaks Challenge by Rail, raising £3,500 for national charity, Railway Children.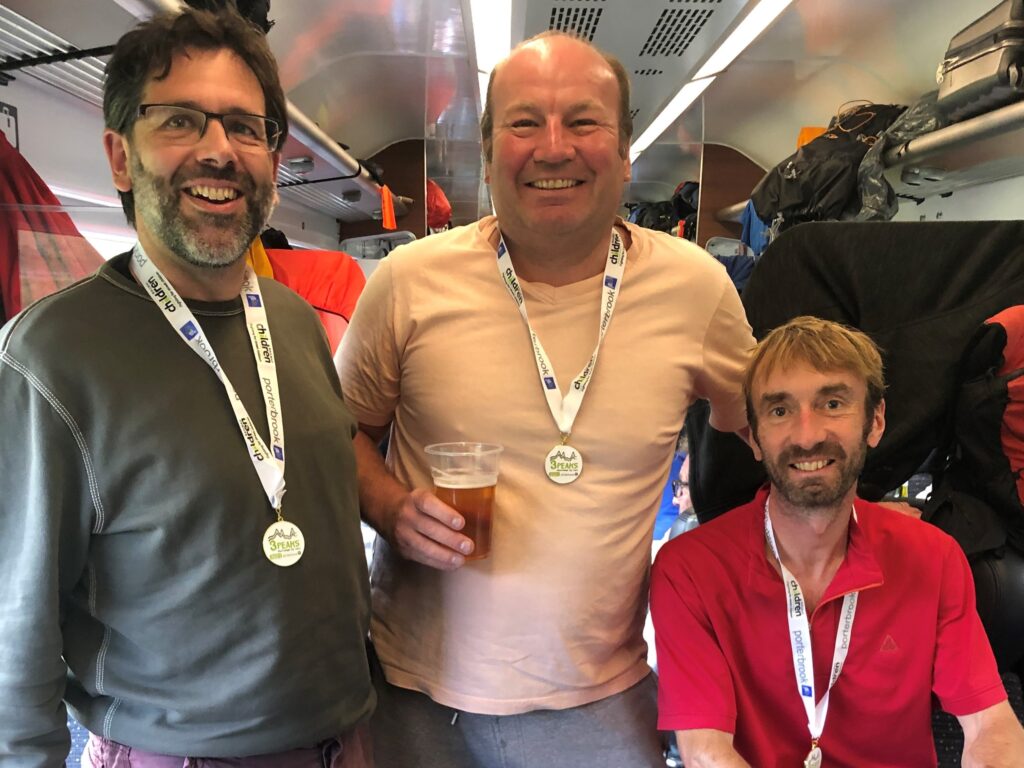 Mechan engineering director, Martin Berry, site and service manager, Dean Fisher and service engineer, Jonathan Smith, embarked from Crewe station on Thursday evening, to complete their first climb up Snowdon overnight. From there, they travelled to Ravenglass to scale Scafell Pike and then took a night train to Fort William to tackle the UK's highest mountain, Ben Nevis, in the Scottish Highlands.
The two-day challenge incorporated more than 27 miles of climbing and 3,200 metres of ascent, which took almost 18 hours. The team were also required to hike from the train stations to the foot of each peak. It took two hours to reach the bottom of Scafell Pike in the Lake District, before the climb began.
"It was great to finally hit the hills and begin this adventure after it was postponed because of the pandemic. It was, without doubt, the hardest physical challenge my colleagues and I have ever undertaken for charity! The conditions were drizzly but relatively mild, which helped us maintain a decent pace, although a late train put us under time pressure on the descent from Ben Nevis. I would like to thank our colleagues and the friends of Mechan who sponsored us and kept us going throughout the gruelling two days."
The Three Peaks Challenge by Rail was organised by Railway Children, which helps street children in the UK, India and East Africa, providing protection and opportunity for those with nowhere else to go. To find out more, visit: www.railwaychildren.org.uk.
For more information about Mechan's charity work or its portfolio of lifting and handling equipment, telephone (0114) 257 0563, visit www.mechan.co.uk or follow the firm on Twitter, @mechanuk.