Engineers from Sheffield-based Mechan have installed a bespoke bogie drop as part of the largescale development of Norwich's Crown Point rail depot.
The depot equipment specialists have designed and built the custom-made unit, which enables bogies to be changed without decoupling trains, saving valuable servicing time.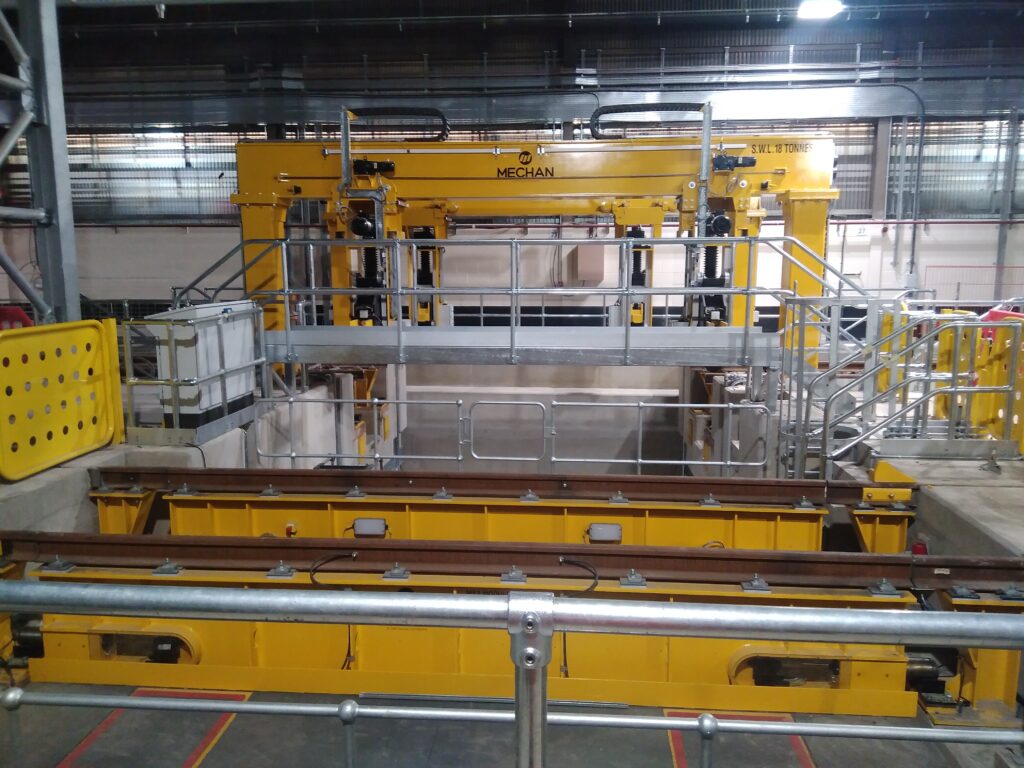 The bogie drop will be used to remove underframe equipment, including bogies, wheelsets, transformers and cooling units from the new Stadler and Bombardier trains, introduced on Greater Anglia's intercity and Stanstead express services last year.
Mechan has worked closely with main contractor, Taylor Woodrow, to enable the depot to remain operational. Taylor Woodrow constructed the bogie drop pit as part of its work to convert and extend the facilities at Crown Point to provide servicing, maintenance and stabling for the new fleet of trains.
"The Crown Point bogie drop had to be completely bespoke, as the Stadler vehicles have articulated bogies that sit between carriages, meaning the ends of two vehicles need supporting during removal. We have enjoyed an excellent relationship with the teams at Taylor Woodrow and depot operator, Abellio Greater Anglia, during the design, build and installation stages of this project and it is a pleasure to see our equipment in action."
The Crown Point bogie drop is a self-contained unit that enables bogies to be changed at track level, whilst allowing traffic to move freely when it is not in use. It has a roll over capacity of 75 tonnes and incorporates mini jacks that act as car body supports. Abellio also specified automatic wheel stops and interlocked access gates as additional safety features, which Mechan designed into the unit, drawing on past experience.
To find out more about bogie drops, or Mechan's wide range of rail depot maintenance equipment, telephone (0114) 257 0563, visit www.mechan.co.uk or follow the firm on Twitter, @mechanuk.
This article was originally published by Mechan.