Mechan Jacks Raise Servicing Capacity at Hamilton
Rail maintenance specialist, Mechan, has delivered a bespoke set of lifting jacks to one of Scotland's busiest depots, to help it keep pace with the high volume of trains being serviced.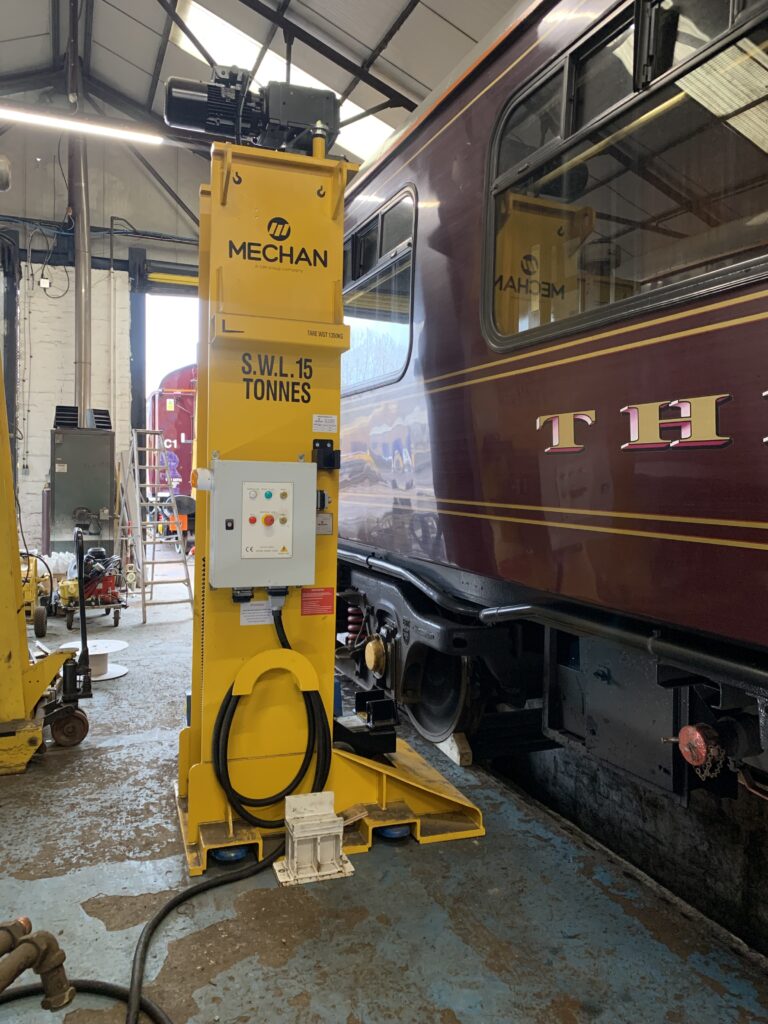 The Sheffield manufacturer has created a set of four 15-tonne jacks for the Hamilton depot in South Lanarkshire, one of only two independent rail maintenance facilities in the country.
Depot operator, Assenta Rail, commissioned the jacks after using a rented Mechan set for more than a year. The firm designed the new units with side access for pallet trucks, rather than standard rear access, enabling them to be moved around the facility, despite a lack of space. They were also fitted with the firm's new Smart Link control system, offering remote diagnostics, as well as fixed anvils and surface cabling.
Assenta will use the new jacks alongside the older ones it rents to maintain and overhaul passenger coaches and engines including Class 156, Class 43, MK3 HST trains in service on the East Coast Mainline. Mechan will provide support and training for both sets.
"Assenta Rail's first-hand experience of using our jacks meant they were keen to work with us on the production of a dedicated set for the Hamilton depot. Space restrictions are common in older facilities, so we worked closely with the client to understand the specific challenges they faced. The resulting design not only meets their needs, but also led to cost savings."
Mechan is renowned worldwide for its flagship lifting jacks that enable complete trains to be raised to a comfortable working height without decoupling, saving valuable servicing time. For more information about the bespoke design and build services it offers, telephone (0114) 257 0563, visit www.mechan.co.uk or follow the firm on Twitter, @mechanuk.