Mechan's Latest Custom Project Heads to Capital
Sheffield-based Mechan is extending its longstanding relationship with London Underground, by supplying a bespoke bogie press to its Stratford Market depot.
The rail maintenance specialists' equipment will enable London Underground to set up the 96 stock tube bogies used on Jubilee line trains.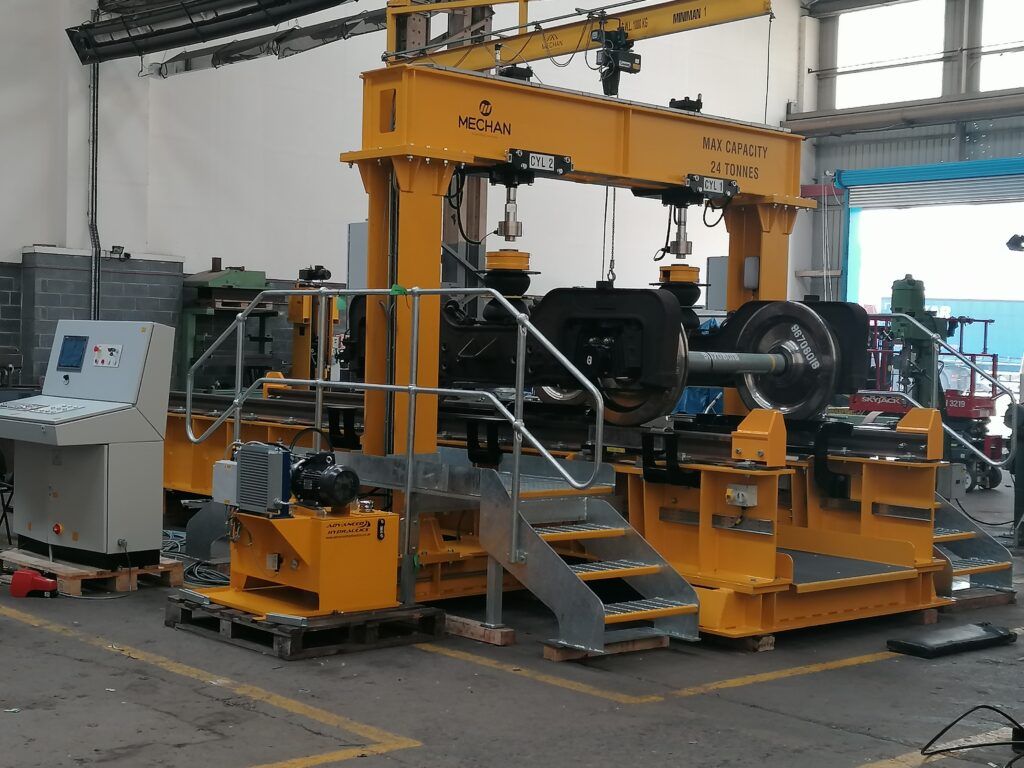 A bogie press mimics the loads imposed by bogies on rail vehicles, to settle the suspension and set the ride height after repairs or refurbishment have been carried out. The Stratford Market press will be mounted in the maintenance shed floor and be capable of simulating axle loads of up to 24 tonnes. This will allow trains to be set to platform height, giving passengers step-free access.
In April, London Underground asked Mechan to supply additional Durbar floor plates to cover the central area of the press and reduce the chance of trips and slips. It is standard practice to use them to provide safe access to either side of the press, but in this situation, workers also wish to reach the middle section.
"Bogie presses are a fast and efficient way to reassemble a rail vehicle following maintenance, which is hugely important in a busy depot, like Stratford, where the smallest delay can have a serious impact on the tube network. We have worked with London Underground on many occasions and its team know we can deliver custom projects of this nature to their precise performance criteria."
In accordance with London Underground's policies, Mechan is arranging extra site-specific training for workers using the new bogie press.
"The bogie press has dramatically reduced the time it takes us to carry out repair work, as it can all be planned and executed at Stratford Market. This means trains are out of use for less time, bringing direct benefits to customers."
For more information about Mechan's bogie presses, or its wide range of depot maintenance equipment, telephone (0114) 257 0563, visit www.mechan.co.uk or follow Mechan on Twitter, @mechanuk.