History Repeats as Cairo Team Returns to Mechan
Rail maintenance specialist, Mechan, has welcomed representatives from Cairo Metro to its Sheffield headquarters, almost nine years to the day they made their first journey to the city.
Delegates from Egypt's National Tunnels Authority and depot operator, Colas Rail, visited the expert manufacturer to see their new bogie drop undertake its final round of testing.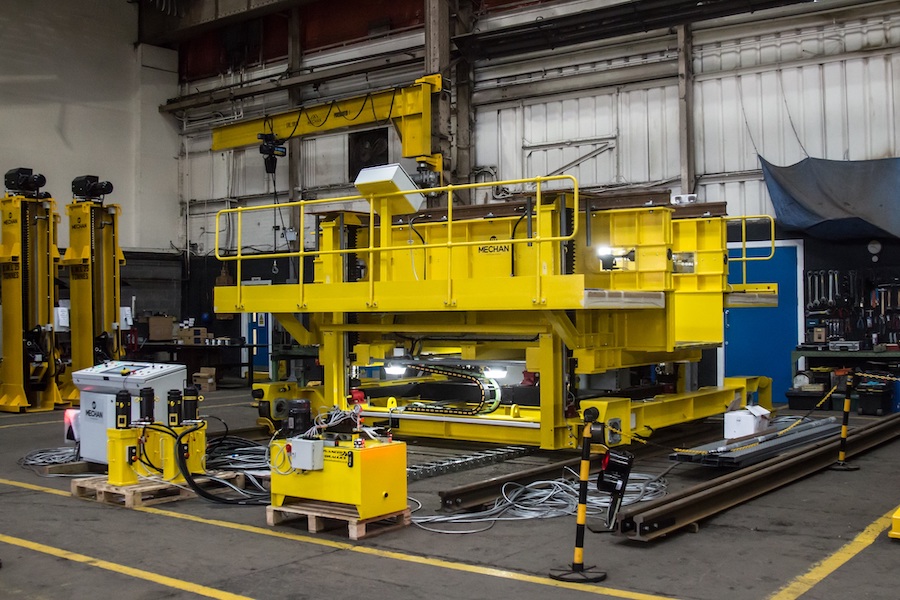 The equipment will be used for removing and refitting bogies on the metro trains without decoupling and is necessary to meet increased demand from commuters. It is an exact replica of a bogie drop installed by Mechan during construction of the Cairo Metro Line Three in 2010 and will be based in the Sal Alam depot, where trains running on the now operational Al Thawra line are serviced.
Following the successful factory acceptance tests, Mechan is now disassembling the bespoke bogie drop, ready to be shipped to Egypt for installation in June.
Lindsey Mills, Mechan's sales manager, said:
"It has been a pleasure to welcome Cairo Metro's representatives to our offices to see their latest commission come to life. Our original bogie drop is still working reliably and efficiently and it is a huge endorsement of our build quality that Colas Rail requested a replica. Despite the language barrier and time zone issues, the design and build process has been issue-free and we look forward to completing the project later this year."
Mechan will be providing ongoing maintenance of the new bogie drop for Colas Rail, making two scheduled visits to Egypt per annum for the next two years and providing a five-year spare parts package.
For more information about Mechan's equipment drops, telephone +44 (0)114 257 0563, visit www.mechan.co.uk or follow the firm on Twitter, @mechanuk.