Sheffield-based rail depot equipment specialist, Mechan, has created a bespoke set of lifting jacks to furnish an upgraded Glasgow maintenance facility.
The manufacturer has supplied five of its flagship products to Polmadie Traction and Rolling Stock Maintenance Depot to help operator, Alstom, reduce servicing times on new vehicles.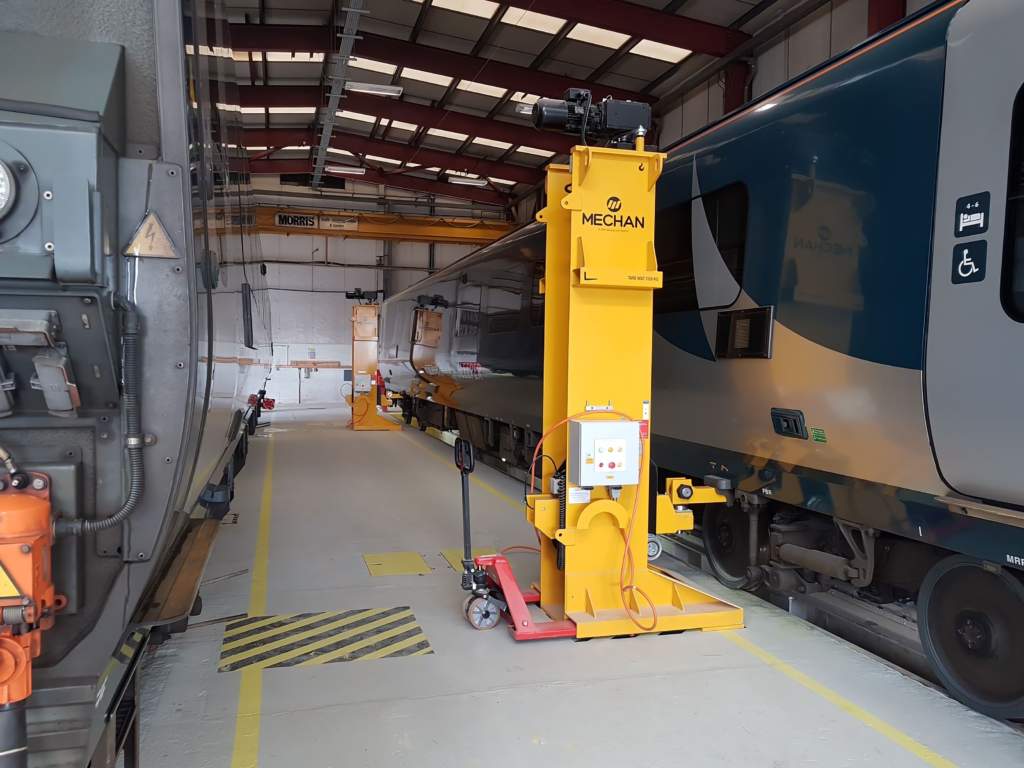 Working with contractor, Covanburn, who has overseen improvements at the historic facility, Mechan has designed and built the jacks to enable bogies and wheelsets to be removed and replaced on a new fleet of CAF Caledonian Sleeper coaches, being introduced on the West Coast Mainline.
The 15-tonne jacks will operate as a synchronised set of four and one spare that can be moved around the depot by pallet truck, for safe and efficient deployment. They have been supplied with eight floor boxes, enabling them to be sited in two separate locations within the facility's crane shed, providing power and reducing cabling that could be damaged.