Two rail depots in New Zealand are to benefit from equipment supplied by Sheffield-based Mechan, as the firm's reputation for reliability and durability spreads across the world.
The specialist manufacturer is supplying eight 30-tonne lifting jacks to KiwiRail, eight years after it installed four identical units at the operator's Hamilton depot.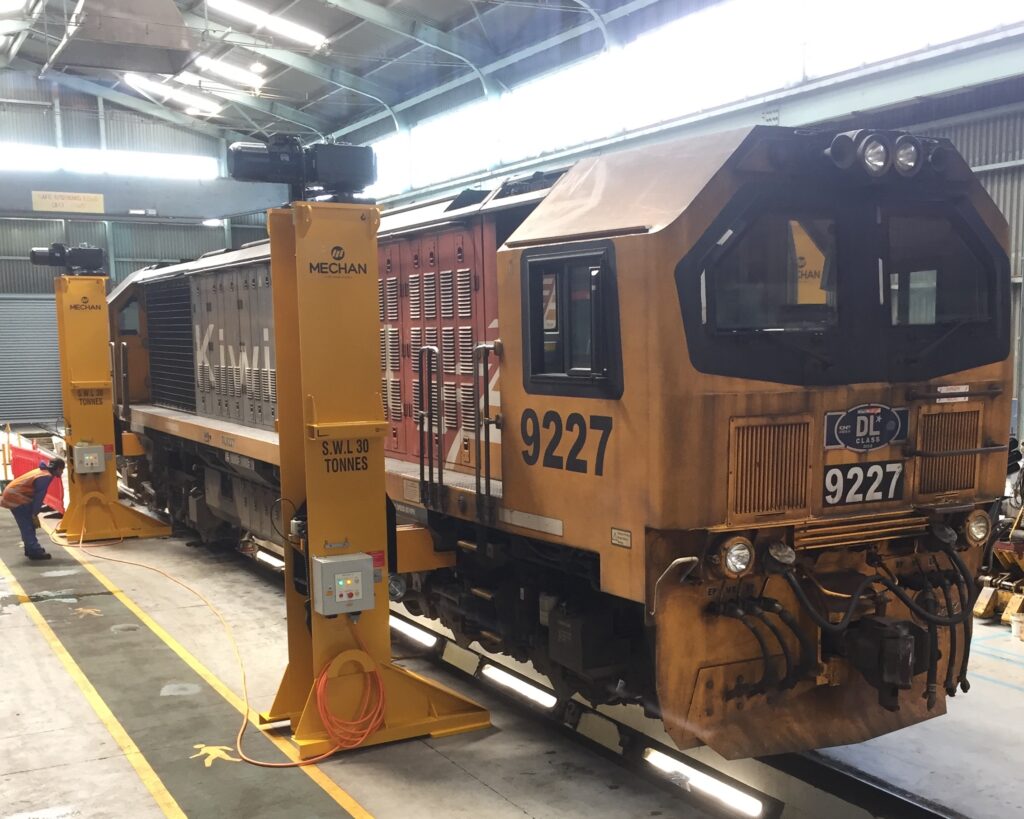 Mechan's new lifting jacks are to be used in the Wellington and Dunedin rail depots on New Zealand's north and south islands respectively, to cater for a fleet extension and maintain several different types of locomotives.
Mechan has worked with KiwiRail to customise Mechan's standard design. Having completed the build phase in February, the units are now being shipped to the other side of the world.
Mechan enjoys a longstanding relationship with KiwiRail, New Zealand's largest rail operator, dating back to 2001, when an initial set of jacks was delivered to the Wellington depot. Last year, a further four 30-tonne jacks were created for the Auckland depot and commissioned in September.
"Despite our existing links with KiwiRail, these orders were won through tender and our products judged impartially on their quality and value for money. We have proven the high level of reliability our jacks achieve and we expect that this was viewed positively in the decision-making process. We look forward to returning to New Zealand to complete the installation and by doing so, further extending our reputation for excellence across the country."
Mechan is renowned for its flagship lifting jacks, which grace modern maintenance facilities worldwide. Sets of up to 48 can be synchronised and an entire lift managed by just one operator, allowing the longest trains to be serviced without decoupling, saving valuable downtime.
To find out more about Mechan's wide range of rail depot equipment, telephone (0114) 257 0563, visit www.mechan.co.uk or follow the firm on Twitter, @mechanuk.