Sheffield-based Mechan has received recognition from one of the world's largest rail industry companies for its positive impact on the safety of depot workers.
The heavy lifting and handling specialist won the Contribution to Safety and Quality (Supplier) award at Siemens Mobility's recent UK Supplier Conference.
Mechan was presented with the award by Siemens Mobility's UK head of category management, Martin McGough, during an online ceremony, for a joint project undertaken at the Lincoln overhaul facility. Working together, the two firms designed a set of 22 bespoke bogie lifters to replace a system that had reached the end of its useful life.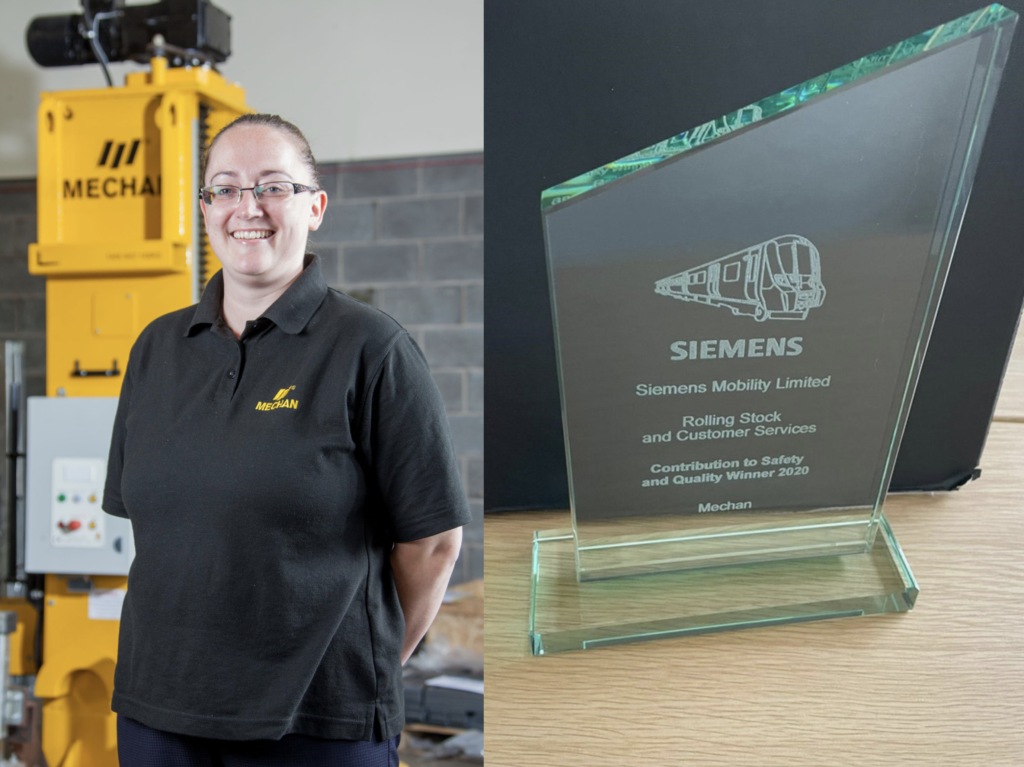 Bogie lifters were not part of Mechan's standard product portfolio, but thanks to its longstanding relationship with Siemens Mobility, it was asked to tender for the project. It is the first time the firm has supplied the Lincoln facility, although its equipment is in use at eight of the client's other UK rail depots.