Sheffield manufacturer, Mechan, is ensuring a newly renovated rail depot in Liverpool has the lifting power to keep its maintenance roads operating efficiently.
The lifting and handling specialist has installed a brand-new jib crane at the main doors of the Kirkdale depot, to transfer bogies to storage tracks at the side of the building.
Kirkdale is undergoing a multi-million-pound overhaul, in preparation for a new fleet of trains for the Liverpool City Region, which will be introduced into passenger service next year. They are being manufactured by Stadler, who will maintain them at this site.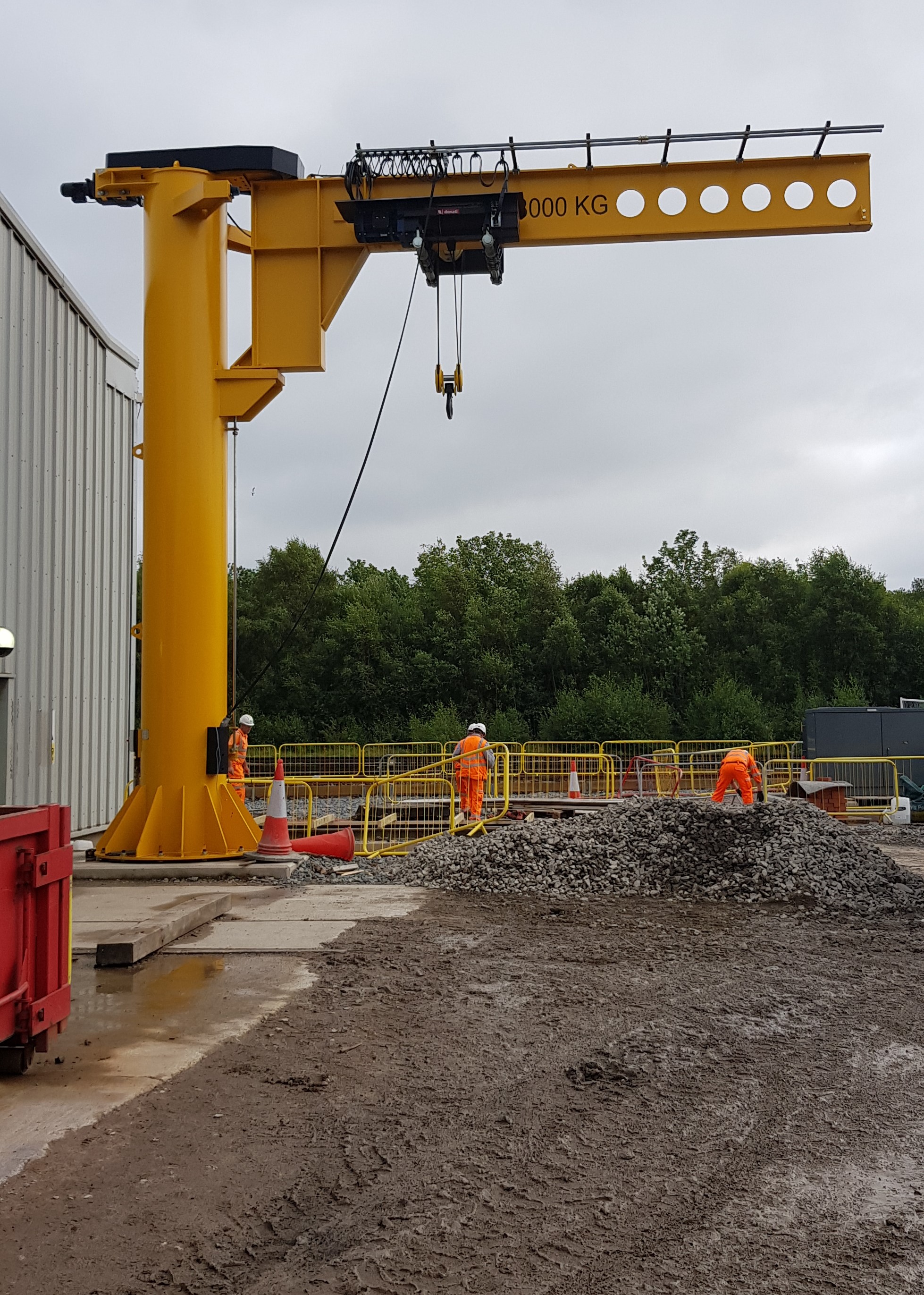 Standing six and a half metres tall and spanning of a further six metres, the Powermaster 270 underbraced crane forms an eye-catching part of the extensive renovation work taking place at the depot.
Working with main contractor, BAM Nuttall, Mechan has designed and built the jib crane specifically to suit the refurbished facility. It has a capacity of eight tonnes, a powered 180-degree slew and as it is located outside, it has also been supplied with stainless steel pins and rollers to prevent corrosion.
"Our imposing crane is now in position at the south entrance of this impressive depot, which has been transformed to accommodate the incoming trains. As construction work at Kirkdale is nearing the end, we are looking forward to seeing our equipment swing into action and we have no doubt it will serve Stadler reliably for many years to come."
Mechan produces swing jib cranes for various applications and hazardous environments, including blast proof and marine specification units. For more information, telephone (0114) 257 0563, visit  www.mechan.co.uk or follow the firm on Twitter, @mechanuk.