Mechan: Traversing the UK
Is it a misnomer to call traversers a space-saving device?
There's no denying their sheer size and scale makes them hard to miss in rail depots, ports and freight yards, but they play a vital role in reducing the length of terminals and maintenance roads.
Sheffield-based Mechan is one of the only firms in the country with the ability to design and build bespoke traversers. The depot-equipment specialist holds the record for the largest UK installation – a 90-tonne behemoth operating at the Port of Felixstowe, which measures 30 metres in length and has a capacity of 170 tonnes.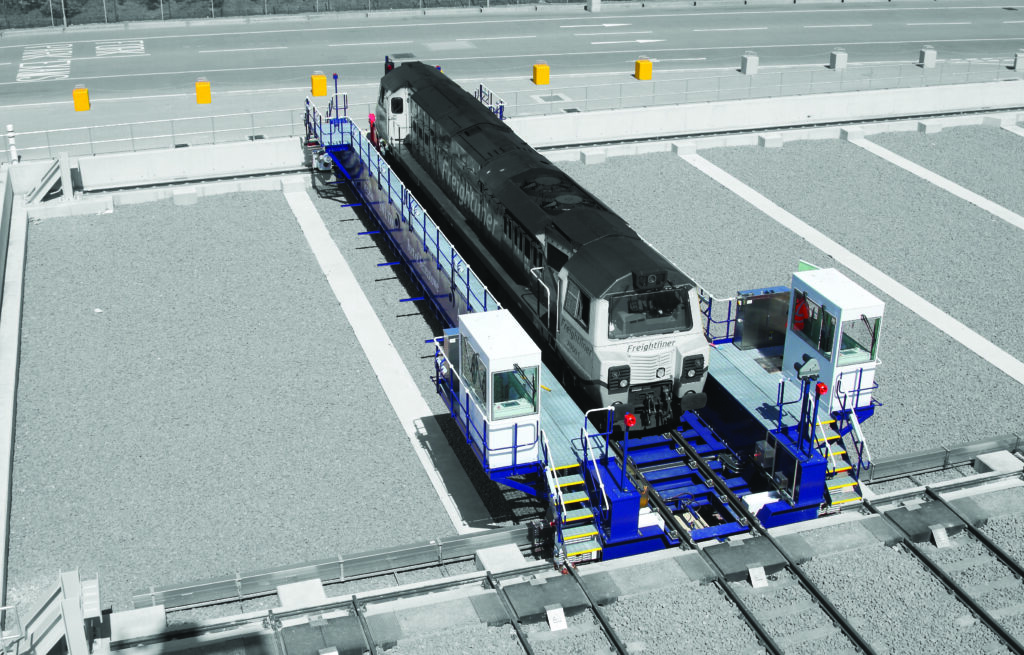 Traversers are used to move rail vehicles in a perpendicular direction to the track, allowing them to be transferred quickly, safely and efficiently between roads. Each one is designed from scratch, to meet the unique needs of the workshop and they can cater to trains of all sizes, from a single carriage up to the heaviest freight locomotives.
Designing for DIRFT
Mechan is currently building a 140-tonne capacity traverser for the new 29 million GBP intermodal rail freight terminal being constructed at the DIRFT logistics park in Northamptonshire.
Working closely with multidisciplinary main contractor Winvic, the firm has designed the multi-rail traverser to suit the site's specific conditions. It spans 28 metres and comprises an access platform plus loco buffer to prevent trains overrunning.
Known as DIRFT III, the 344-hectare project comprises 9km of new lines, three new bridges and a 79,000 square metre terminal slab. Mechan's traverser will be situated outside the terminal building and used to move Class 66 locomotives, so they can return quickly to service after loading/unloading. It has allowed the terminal length to be shorter, as a head shunt isn't required.