Augsburg, the third-largest city in Bavaria after Munich and Nuremberg, is to get eleven new Stadler TRAMLINK trams. Stadtwerke Augsburg, the municipal utility provider, has signed a contract with Stadler for the trams that also includes a 16-year maintenance period.
Stadler says this is the first light rail maintenance contract it has won in Germany. In total, this order is worth 57 million euros. The contract also includes an option for an additional 16 trams.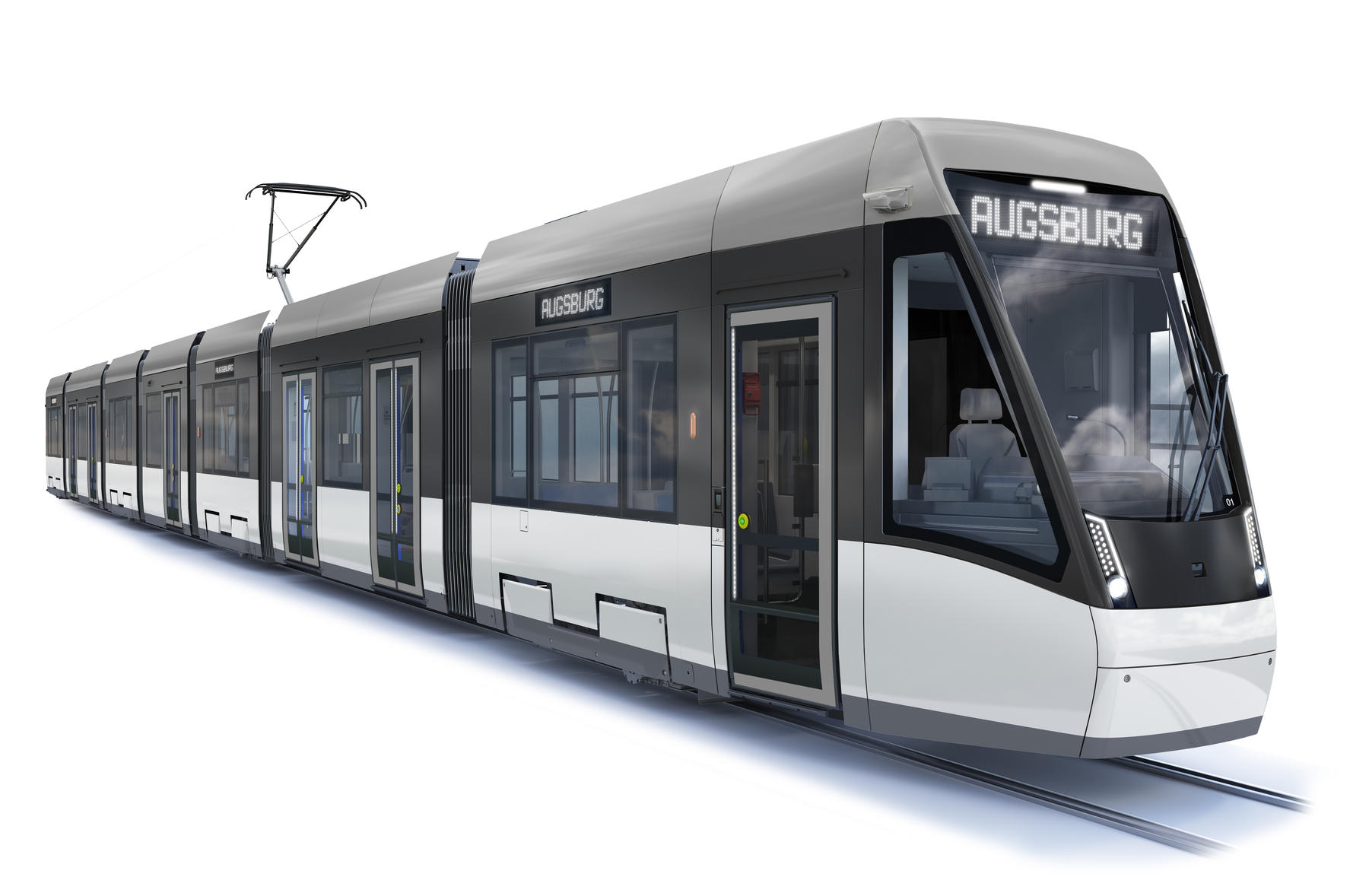 The city of Augsburg wishes to modernise its rolling stock and also expand its fleet. In addition to this, the city is extending its Line 3. The contract with Stadler will contribute to all of these aims.
"We are sure that the TRAMLINK is the ideal vehicle for our needs. With Stadler we have gained an experienced and proven partner. In the Europe-wide invitation to tender, Stadler submitted the offer that best met our previously formulated performance criteria for technology, equipment and cost effectiveness."
TRAMLINK Trams for Augsburg
Each of the TRAMLINK trams will be a seven-part unidirectional vehicle. They will be low-floor and accessible throughout and barrier-free. Each tram will measure 42m in length, with a capacity for 231 passengers in total, of whom 86 can be seated. The trams are to start entering service in 2022.
Maintenance Contract
Stadler will co-operate with Stadtwerke Augsburg on the maintenance portion of the contract. Stadtwerke Augsburg employees will carry out the maintenance work in municipal workshops on behalf of Stadler.
"We are very pleased to supply the trams to the Bavarian metropolitan region with the order of Stadtwerke Augsburg. By this the TRAMLINK will be in operation for the first time in the Free State of Bavaria from 2022 onwards."
The 1,000mm gauge system is the second-longest tram network in Bavaria after Munich.
Also read: