One of RAILSoft areas is a module responsible for notifying customers about the status of the transport proces.
In addition to goods, the logistics of rail freight generates, among other things, the flow of information between the parties in the process of transport.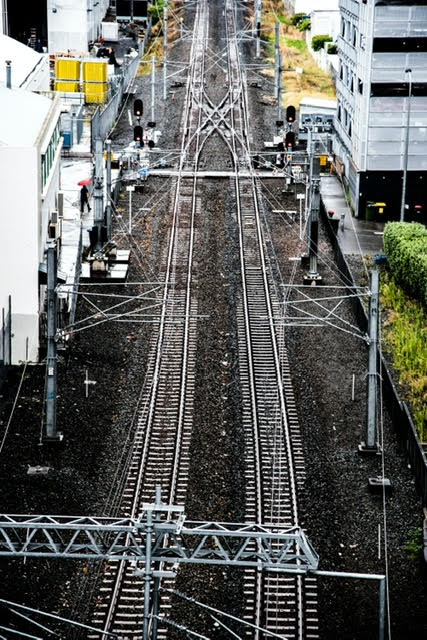 The international carrier Captrain Polska Sp. z o. o. and at the same time a user of the RAILSoft system by PETROSOFT.PL, analyzed the working time of employees in the field of communication with the client about the status of transport.
It was identified that the main burden of handling communication with the customers' operational side was borne by the Railway Dispatch Office.
Selection of the source of information in Captrain Polska Sp. z o. o. transport recipients comes from the on-line data of the RAILSoft system by PETROSOFT.PL.
RAILSoft is integrated and powered by the mRails mobile application, as well as data from timetables (SKRJ) and operational work (SEPE) systems of the main Polish operator of railway infrastructure, PKP Polskie Linie Kolejowe S.A.
Dispatch as a key decision-making node requires optimizing the use of personnel and time resources mainly for the purpose of service and safety of transport processes. Therefore, a decision was made to automate informing customers about the progress and status of order execution.
From the point of view of the recipient of information, two types of automatic access can be distinguished.
Active Web Service CRM channel – where the logged-in customer can view his orders regarding the status and geolocation of the train on the map.
Passive mailing channel – where defined users receive e-mail notifications. Mailing configuration includes e-mail recipients, type of train, frequency of notifications, predefined title and content of messages, as well as type of notifications (cyclical, beginning and end of transport, etc.). In addition, the RAILSoft system user can send information to the client from the Dispatcher Panel, regardless of automation. The information sent can be delayed by a user-defined number of minutes, and also enriched with an additional comment.
The mailing trigger is reporting a monitored train at the starting station, and reaching the destination station is the end.
The content of the notification content consists mainly of identification data, such as the order number, timetable number, and traction vehicle number. In order to maintain the order of communication, the date from which the transmitted data state comes from and the expected date of reaching the destination station are added.
The flow of information about the execution of orders to customers of Captrain Polska Sp. z o. o. subject to automation freed up human and time resources and, above all, secured the continuity of handling the communication process. Mailing does not deprive users of the possibility of sending ad-hoc messages, and additionally allows them to focus on generating added value for the company.
This article was originally published by Petrosoft.pl