-Petrosoft.pl Information Technologies Ltd. is pleased to announce that we have signed a contract for the implementation of the RailSoft Business Solutions system for LTG Infra – the national manager of railway infrastructure in Lithuania.
Our solution will cover the entire management of over 100 sidings and railway traffic on the entire railway infrastructure of our neighbors, which confirms that RailSoft Business Solution is a world-class solution that, thanks to its modern and scalable architecture, leaves behind the world's leading competitors in this industry.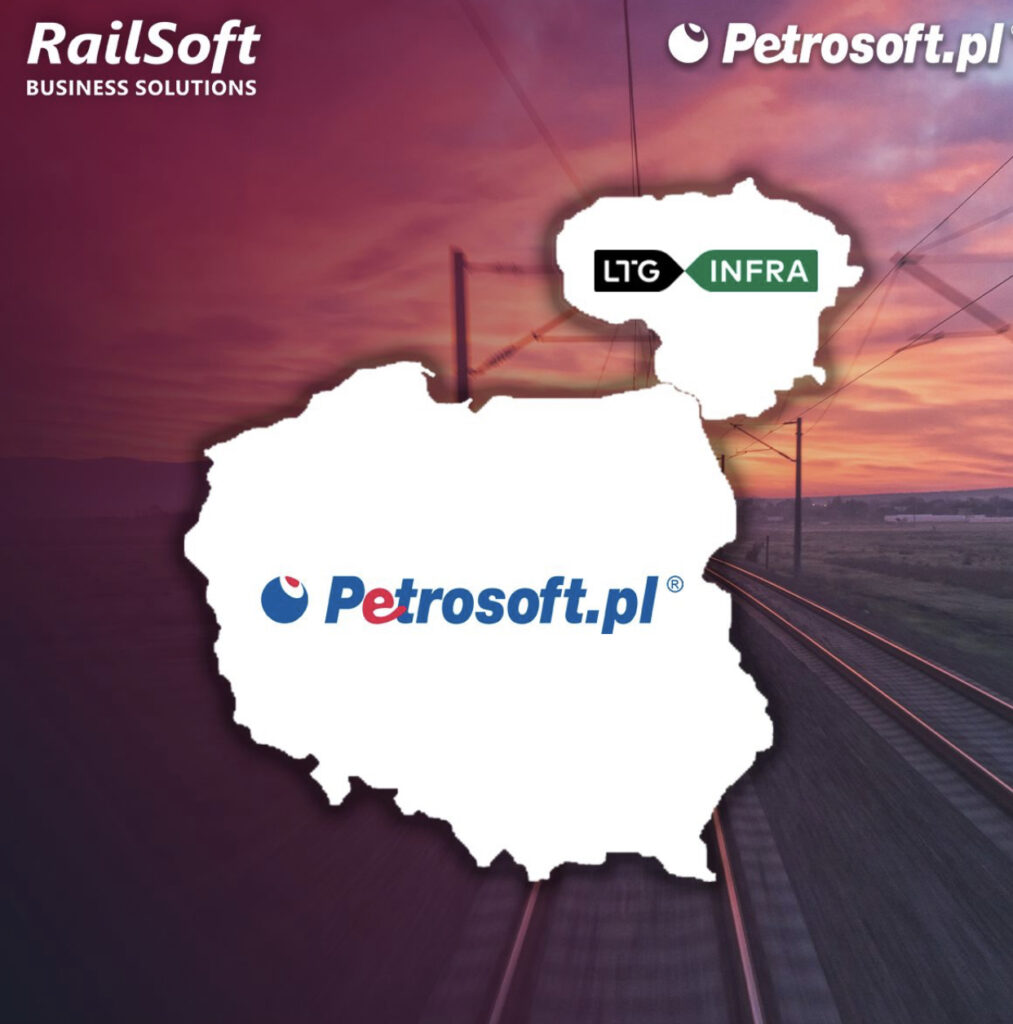 RailSoft Business Solutions is our company's flagship system that enables comprehensive management of processes in railway companies. Thanks to it, the management of railway infrastructure, transport, transport or fleet of vehicles becomes much more effective and transparent.
Signing the contract for the implementation of RailSoft Business Solutions for LTG Infra is a huge success for our company and a confirmation of the high quality of our solutions. It is also the first foreign implementation of our system, which proves its universality and readiness to be used in various industries and countries.
We are convinced that thanks to RailSoft Business Solutions, LTG Infra will be able to increase its efficiency and improve the quality of services provided. We are glad that we can support such a significant undertaking and offer our solutions that will allow for better management of processes in the railway industry.
We thank LTG Infra for their trust and choice of RailSoft Business Solutions. We are ready to start cooperation and implement the system at the highest level.
This article was provided by Petrosoft.pl.