Petrosoft.pl Showcases at the International Railway Fair – TRAKO in Gdańsk, September 19-22, 2023, Hall E, Booth 133
In an era where technology is the driving force behind advancements in every sector, the railway industry is no exception. Leading the way in this dynamic landscape is Petrosoft.pl, a firm that specializes in crafting advanced IT solutions tailored for the railway sector. With its roots in Poland, Petrosoft.pl has established itself as a pioneer in developing reliable and efficient technological systems.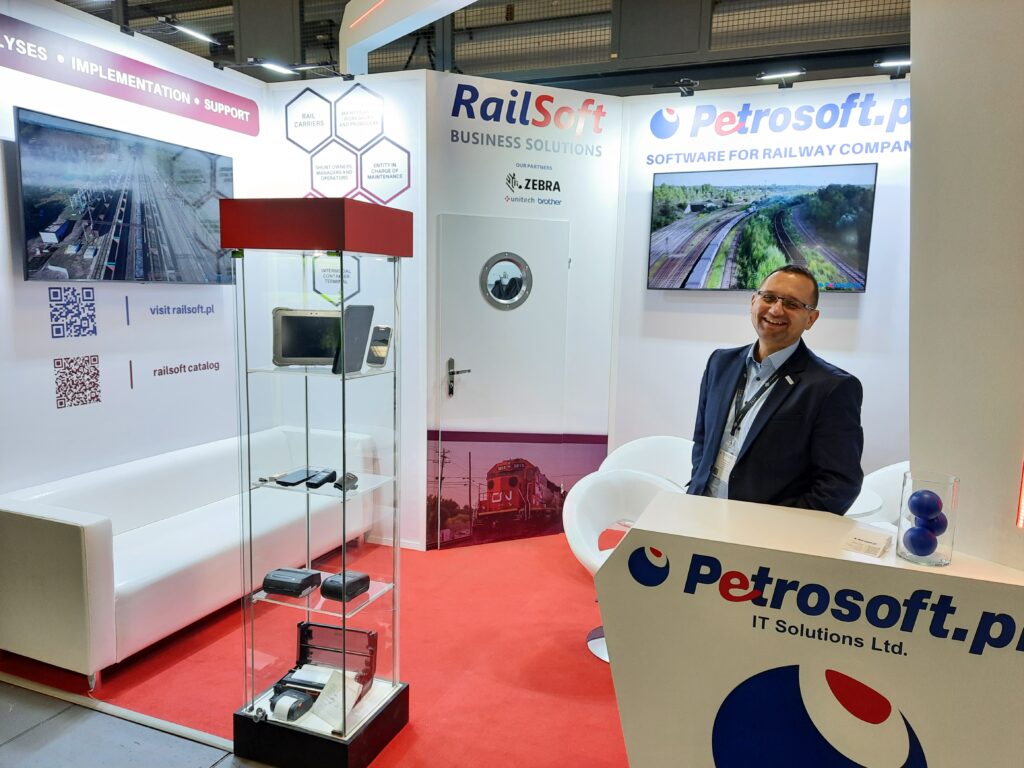 This September, the global railway community will gather at the renowned international railway fair, TRAKO 2023 in Gdańsk, Poland. Scheduled from the 19th to the 22nd, this event stands as a beacon of innovation and networking opportunities. Petrosoft.pl is thrilled to be a part of this vibrant gathering, showcasing its expertise at Hall E, Booth 133.
About Petrosoft.pl
In the dynamic world of railway and intermodal technologies, Petrosoft.pl has emerged as a powerhouse, boasting a rich legacy of 23 years in the industry. With a proven track record of over 650 successful implementations, the company has carved out a niche for itself as a reliable and innovative solution provider. Petrosoft.pl's extensive portfolio is a testament to its expertise and commitment to fostering advancements in the sector.
Product Portfolio
RAILSoft: A flagship product, RAILSoft is a comprehensive system meticulously designed for the railway sector. It integrates seamlessly into railway operations, offering tools and functionalities that streamline processes and enhance safety and efficiency.
Intermodal Terminal and Container Depot System: This solution is specifically tailored to meet the unique demands of intermodal terminals and container depots. It facilitates smooth operations, ensuring that logistics and transportation processes are coordinated seamlessly.
WMS (Warehouse Management System): Petrosoft.pl's WMS is a robust solution that revolutionizes warehouse management. It offers features that optimize storage space, streamline inventory tracking, and enhance overall warehouse efficiency, making it an indispensable tool in modern logistics.
CMMS (Computerized Maintenance Management System): A vital tool in the maintenance and management of machinery, this system has been successfully implemented in renowned companies such as Goodyear. It assists in scheduling regular maintenance, monitoring machine health, and ensuring uninterrupted production flows.
LAB System for Industrial Laboratories: This innovative system is designed to streamline operations in industrial laboratories. It facilitates the efficient management of laboratory processes, ensuring accuracy and compliance with industry standards.
Custom Solutions: Beyond its range of products, Petrosoft.pl is adept at crafting solutions that are tailor-made to meet the specific needs of clients. Through a collaborative approach, they develop systems that align perfectly with the operational dynamics and objectives of individual businesses.
A Journey of Innovation and Excellence
Throughout its journey, Petrosoft.pl has remained steadfast in its mission to revolutionize the industry through technological innovation. The company's team of experts, with a rich reservoir of knowledge and experience, are continually pushing the boundaries, developing solutions that are not only technologically superior but also finely tuned to the evolving needs of the industry.
As Petrosoft.pl continues to forge ahead, it stands as a beacon of progress, guiding the sector towards a future characterized by efficiency, innovation, and sustainability. Join them at their booth at TRAKO 2023, Hall E, Booth 133, to witness firsthand the innovations that are setting new standards in the industry.
Unveiling RAILSoft
Central to Petrosoft.pl's innovative portfolio is RAILSoft, a system engineered to redefine the railway industry's future. RAILSoft stands as an integrated solution that promotes the seamless operation, maintenance, and management of railway networks. It epitomizes the perfect amalgamation of functionality and user-friendliness, emerging as a top choice for railway operators worldwide.
RAILSoft encompasses a plethora of features that streamline operations and bolster safety measures. From real-time monitoring of train movements to predictive maintenance algorithms, it equips operators with the necessary tools to guarantee smooth and efficient operations. Additionally, its advanced analytics capabilities pave the way for data-driven decision-making, fostering improved performance and cost-efficiency.
Discover RAILSoft at TRAKO 2023
Attendees visiting the Petrosoft.pl booth at TRAKO 2023 will have the unique opportunity to witness the prowess of the RAILSoft system firsthand. The team will be available to illustrate the system's functionalities and discuss how it can be tailored to address the distinctive needs of various railway networks.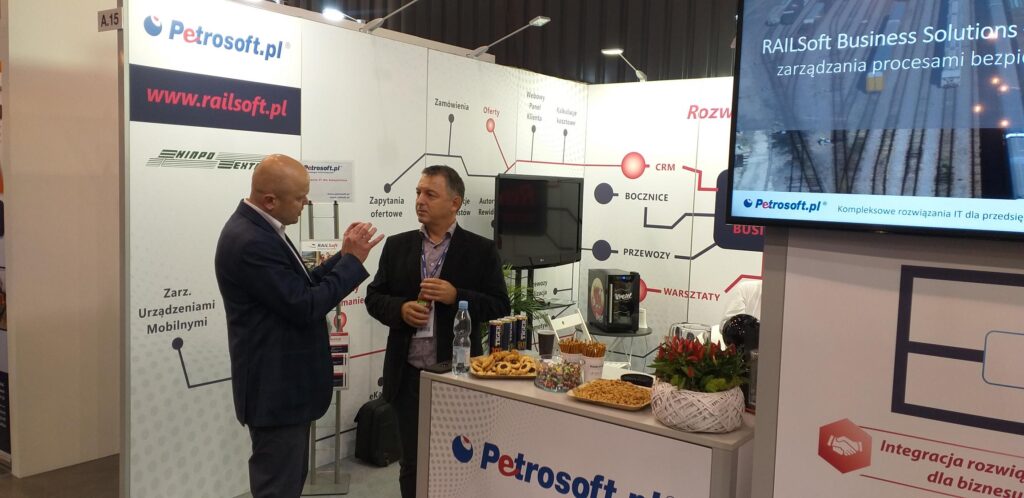 Moreover, visitors will have the chance to interact with industry stalwarts and stay abreast of the latest trends and developments in the railway sector. It serves as an excellent platform for networking and establishing connections that can propel the industry forward.
Conclusion
As the railway industry undergoes a phase of evolution, companies like Petrosoft.pl are at the helm, offering solutions that are not only groundbreaking but also pragmatic and efficient. Their presence at TRAKO 2023 is a testament to their dedication to propelling the railway sector into a new era of innovation and efficiency.
Join Petrosoft.pl at TRAKO 2023, Hall E, Booth 133, and be a witness to the journey towards a more innovative and streamlined railway industry.
This article was originally published by Petrosoft.pl.