Cutting-Edge Innovation: Petrosoft's RAILSoft System Takes the Rail Industry by Storm
The international rail industry is abuzz with the launch of RAILSoft, a groundbreaking software solution developed by Petrosoft.pl Technologie Informatyczne Sp. z o.o. This Polish technology giant's product is poised to revolutionize the landscape of railway management across the globe.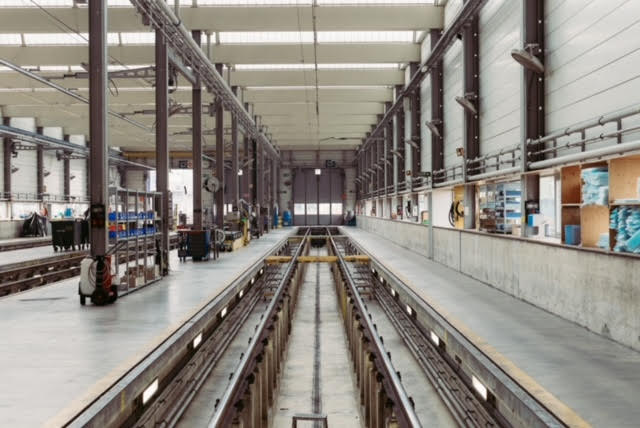 RAILSoft is a comprehensive railway management system designed for railway enterprises, infrastructure managers, and passenger service providers. Its innovative structure brings together all the necessary tools for efficient, streamlined rail service management, housed in one flexible, user-friendly interface.
The system consists of several modules, each designed to handle a specific aspect of railway operations. The rostering module enables flawless scheduling of staff, ensuring no shift is left unattended. The infrastructure management module simplifies the daunting task of maintaining the track, signals, and stations. With the passenger information module, service providers can easily share real-time updates about timetables, routes, and potential delays.
For freight services, the cargo management module is a game-changer, offering detailed freight tracking and scheduling functionalities. The safety and quality module is another gem in the RAILSoft arsenal, dedicated to reinforcing safety measures and enhancing quality assurance across all operations.
RAILSoft's inclusion of predictive analytics sets it apart from competitors, providing its users a competitive edge in decision-making, performance tracking, and future planning. This anticipatory approach enables railway operators to stay ahead of potential challenges and deliver services that not only meet but exceed passenger expectations.
Moreover, RAILSoft's ability to seamlessly integrate with existing IT systems reduces the complexities associated with tech adoption, making it an irresistible choice for those seeking to upgrade their railway management capabilities.
This launch marks a significant milestone in Petrosoft.pl Technologie Informatyczne Sp. z o.o's journey, demonstrating their commitment to pushing the boundaries of tech innovation. It's a revolutionary stride forward that's sure to be keenly followed by our 300,000 readers, as we track its impact on the worldwide railway industry.
RAILSoft is here, setting the new standard for railway management software. We look forward to witnessing its transformative journey, destined to steer the rail industry onto the tracks of enhanced operational efficiency, safety, and customer satisfaction.
For more information please contact Karolina Ząbek:
Karolina Ząbek
Sales Director
+48 606 301 406
Petrosoft.pl Business Solutions
This article was originally published by Petrosoft.pl.