The traffic turnaround is to be accelerated. But what does the transport revolution of the future look like?
The share of sustainable rail traffic is steadily increasing worldwide – in local, long-distance and freight traffic. Inertial sensor solutions play an essential role here in accelerating and increasing the capacity of rail traffic.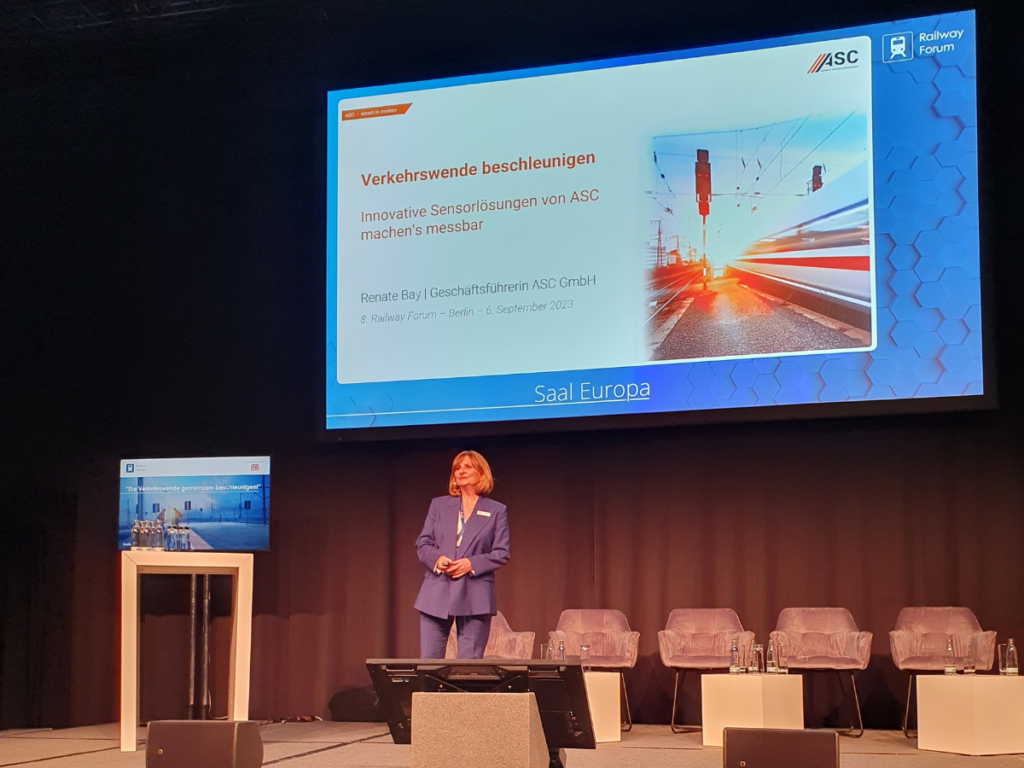 Innovative sensor solutions from ASC help to take a big step into this future and offers inertial senso solutions analog , digital and smart.
Analog ASC inertial sensors for continuous infrastructure monitoring at speeds of up to 300 km/h and beyond: ASC's accelerometers and gyroscopes have been in use in DB Systemtechnik's sensorbox here since 2018. After five years and almost three million kilometers covered on some trains, our sensors are still running stably.
Digital accelerometer ASC DiSens® ECO-Rail compliant with EN 50155: ASC has successfully completed a challenging project for the company @‌tmc in Austria. The ASC DiSens® ECO-Rail was specially developed to detect excessive vibrations to ensure the safe transfer of railroad construction machines.
The ASC firmware of the microcontroller takes over the role of a handler between sensor element, CAN interface and user
Smart sensor systems ASC AiSys® ECO-Rail compliant with EN 50155:
The smart sensor systems ASC AiSys combine intelligent evaluation and communication and are the foundation for the development of Digital Twins and monitoring solutions for vehicles and infrastructure. The smart ASC AiSys® ECO-Rail is also compliant with EN 50155, allowing for quick, easy, and efficient integration onto rail vehicles.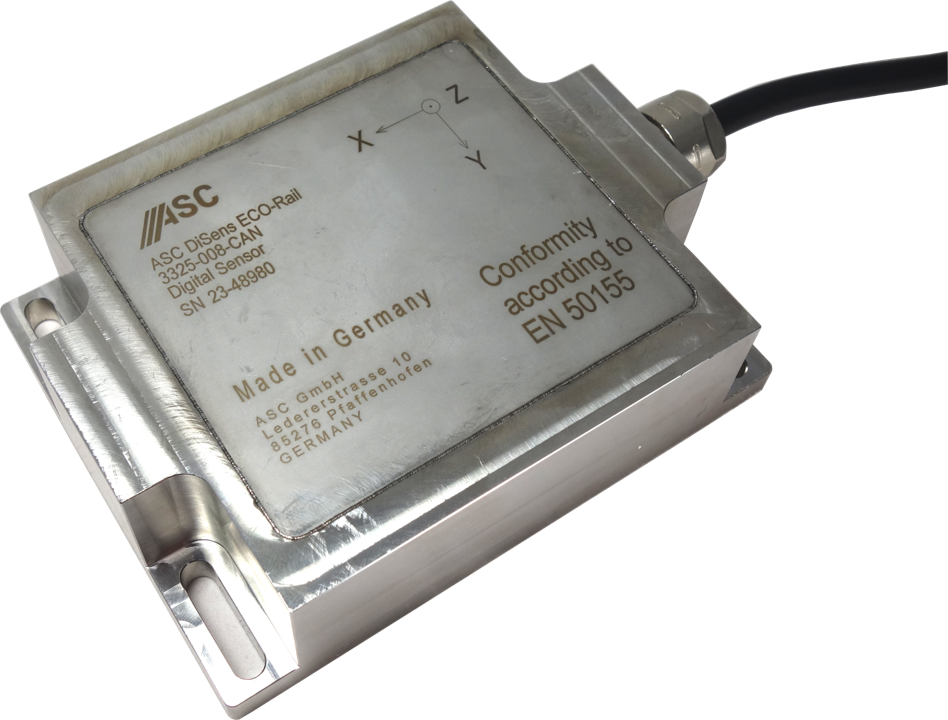 This article was originally published by ASC Sensors.