The Sensor Solution for Efficient Condition Monitoring: The ASC AiSys® VibroTherm Simultaneously Measures Temperature and Vibrations
No standard sensor has ever been able to do this: The new ASC AiSys® VibroTherm measures not only vibrations, but also the oil temperature of bearings and gears. The smart sensor system is much more compact than single sensors and even analyzes the measurements. This makes it the optimal sensor solution for condition monitoring applications.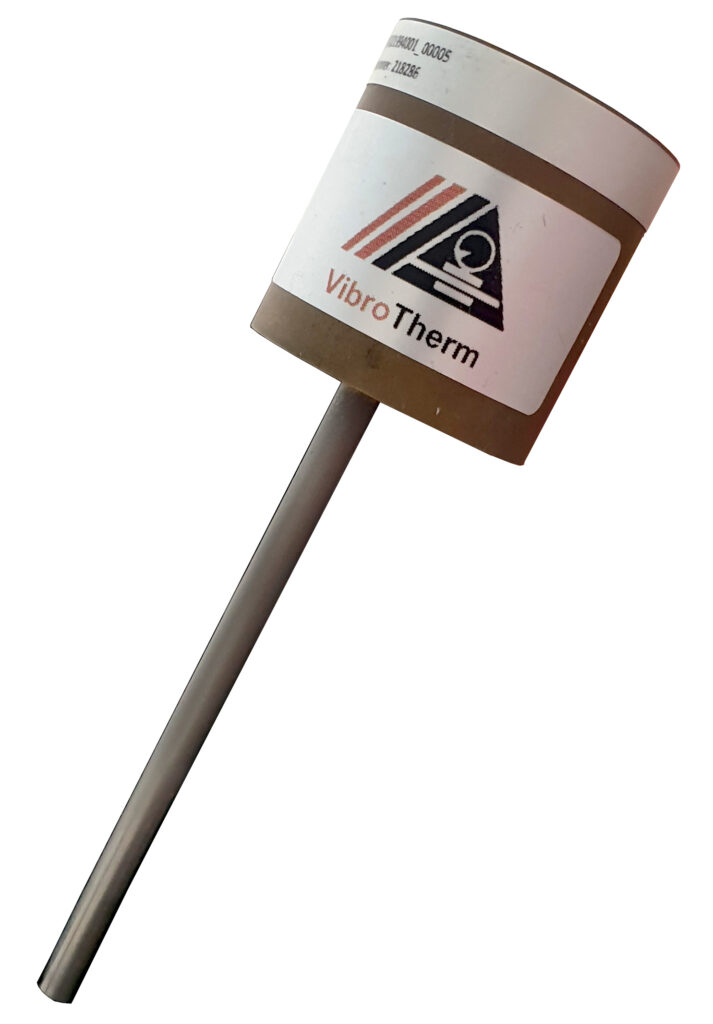 ASC developed the ASC AiSys® VibroTherm smart sensor system together with EPHY-MESS, a well-known manufacturer of temperature sensors. The new sensor solution therefore brings together the expertise of both measuring technology specialists in a single product that offers new capabilities in condition monitoring. Combining the vibration and temperature measurement allows early detection of changes in bearing or gear behavior. Damage is detected in the initial stage, making it possible to prevent costly repairs.
Measurement of two completely different variables such as temperature and vibration using a single sensor unit was possible only with custom solutions in the past. The ASC AiSys® VibroTherm smart sensor system offers this functionality as a standard feature in a compact design. The major advantage of the sensor system is the synchronous measurement of temperature and vibrations: A temperature sensor alone, for example, would not be sufficient for early warning of bearing or gear wear. It only reacts if the temperature significantly exceeds a threshold value. By that time, however, major damage has already occurred. That is why the ASC AiSys® VibroTherm smart sensor system also measures accelerations, on the basis of which vibrations and oscillations can then be calculated.
The accelerometer of the sensor unit features scanning rates of up to 4 kHz per axis, the temperature sensor up to 50 Hz. The sensor system operates with a 20-bit resolution for measuring acceleration, and a 15-bit resolution for measuring temperature. The ASC AiSys® VibroTherm smart sensor system features measuring ranges between ±2g and ±40g for the acceleration measurement and between –40 °C and +125 °C for the temperature measurement.
The simplified circuitry of the ASC AiSys® VibroTherm significantly reduces engineering expenses. Since the sensor system also analyzes the measurements independently, this eliminates the need for external data processing.