ASC GmbH Appoints New Technical Director for Research & Development
ASC GmbH continues to expand its know-how: Since August 1, Dr.-Ing. Robert Diemer has not only been in charge of research and development as Technical Director, but has also been involved in the strategic realignment of ASC GmbH. In this function, he is jointly responsible for the design of the product portfolio.
The electrical and information engineer also has extensive experience in technology and management consulting.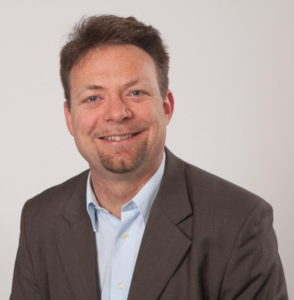 Dr.-Ing. Robert Diemer brings many new competencies to the company, including a sound knowledge of the interaction between analog sensors, software, digital hardware and communication interfaces. ASC will benefit from his knowledge in the realignment of its Wireless Sensor Solutions business. For this purpose, research projects have already been started, e.g. in the area of predictive maintenance.
Dr.-Ing. Robert Diemer has extensive experience in research and development as well as in innovation management in the fields of sensors, real-time computer systems and wireless communication. He received his doctorate from the Technical University of Munich, where he headed a research team on the subject of "Wireless Body Sensor Networks". The work included the energy management of mobile sensor nodes. The data collected by sensors were transferred to mobile devices via wireless communication and evaluated in self-developed apps.
Dr.-Ing. Diemer has been working as a management and strategy consultant at deep innovation gmbh in Munich since 2012. He advised companies on digitization and digital transformation.
Dr.-Ing. Diemer describes his motivation for the new challenge:
"The position as Technical Director now gives me the opportunity to contribute to the strategic orientation of the company and to further advance the change processes already initiated"
Visit ASC in Berlin from 18.9. to 21.9. at InnoTrans hall 6.2 booth 219.