Whether for track monitoring, the navigation of drones, ships and robots, or producing map material (mobile mapping), the new IMU 8 from ASC has versatile deployment possibilities.
With a bias stability of 0.12°/hr and an angular random walk of 0.017°/√hr, this Inertial Measurement Unit is optimally suited to high-precision position determination in multiple applications.
The capacitive MEMS accelerometer of the IMU is available with measurement ranges from +/- 2g to +/- 30g, and offers amplitude deviation of <0.5% FSO and a signal noise of 7µg/√Hz in the 2g measurement range.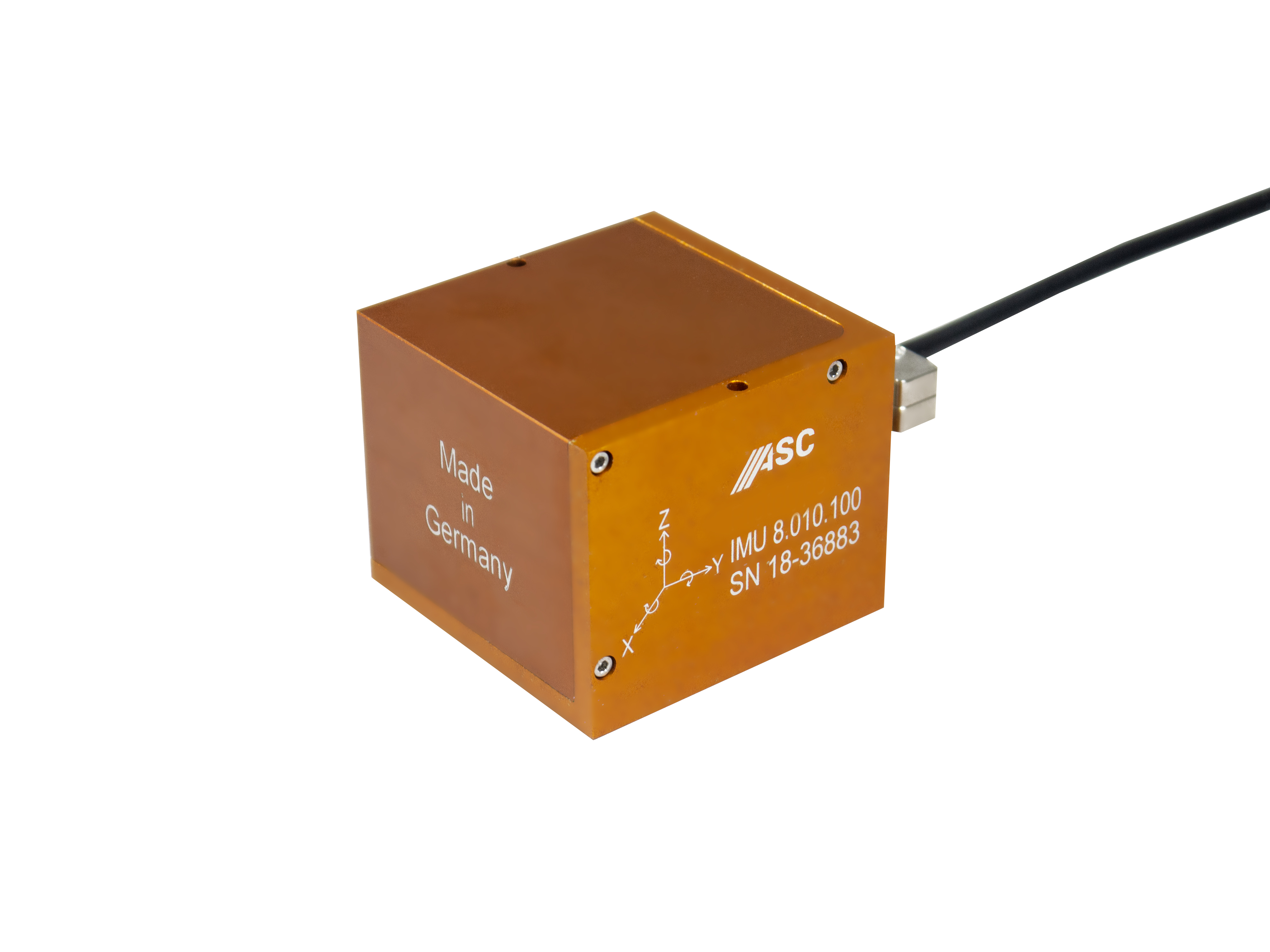 For more information: www.asc-sensors.de/produkt/imu-8
ASC German Sensor Engineering
ASC German Sensor Engineering, headquartered in Pfaffenhofen, Bavaria, is one of the leading manufacturers of train acceleration sensors and rotation rate sensors, as well as IMUs (Inertial Measurement Units). ASC sensors are used in things such as crash tests in vehicle development, for safety and wear monitoring of rail-bound vehicles, for stability monitoring of turbines or measurement of fluctuations in container vessels.
In addition to standard sensors, ASC specialises in the production of customised solutions that are precisely adjusted to the customers' needs. They are produced in small batches. ASC convinces its customers around the world with highest quality and short delivery times. The company is set on a constant course of growth, continually expanding its customer base.