Smart Sensor Systems for a Strong Railway Infrastructure
How does an ICE respond to different weather conditions? When is the ideal time for track repairs? In the future, this will be determined in simulations with digital twins. They even make it possible to carry out experiments that would be unfeasible in reality. Smart sensor systems from ASC provide the prerequisites for these innovative applications: They are designed for high precision and can evaluate huge volumes of data.
These sensor systems were specially developed for intelligent monitoring solutions such as condition monitoring and predictive maintenance. The main characteristic of smart sensor systems is their ability to evaluate the collected data and to extract predefined feature vectors. This enables the systems to make predictions on the basis of independent decisions.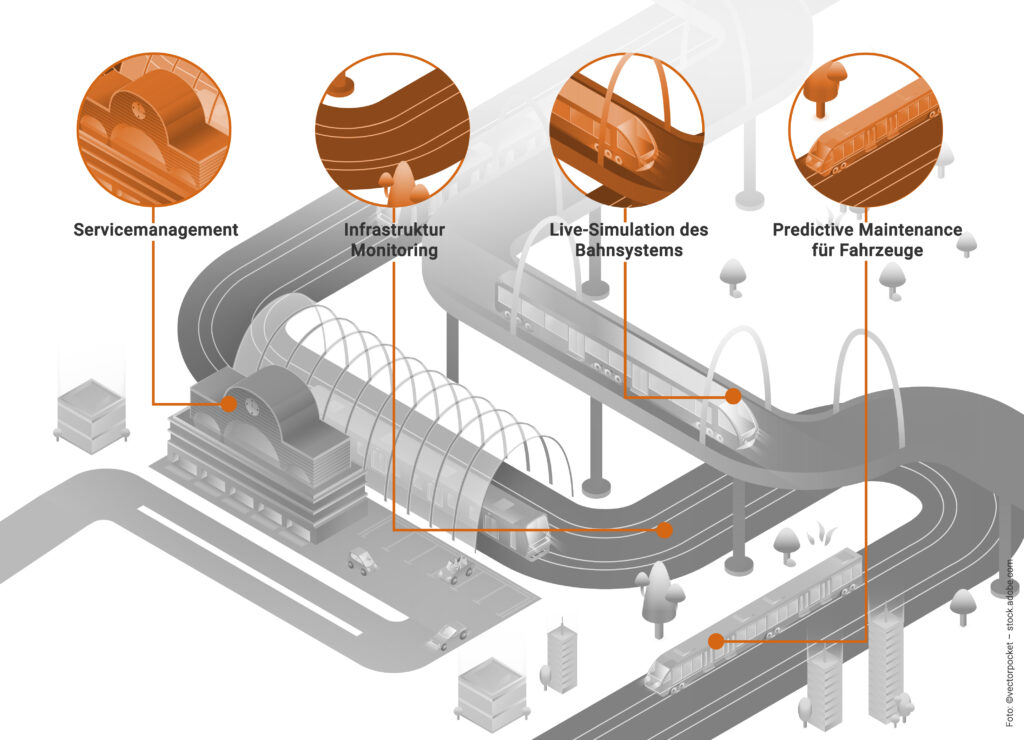 With digital twins it is possible, for example, to create a physically correct live simulation of the railway system. It is not only possible to calculate an optimal timetable for passenger and freight transport. Digital twins can also identify the ideal detour for trains in case of malfunctions. Realistic simulations also make it possible to seamlessly integrate servicing of trains and construction in railway operations.
Smart sensors from ASC form the basis for these and many other pioneering applications. They are extremely efficient, since they can be adapted to every conceivable application.