The materials used to build secure, long-lasting contemporary bridges are changing — discover the strengths and sustainability of CCS's stunning composite bridges…
Traditional concrete, stone or steel bridges are extremely time-consuming to construct and require regular, expensive upkeep as years of being exposed to the elements take their toll. At Complete Composite Systems (CCS), we believe we have the answer.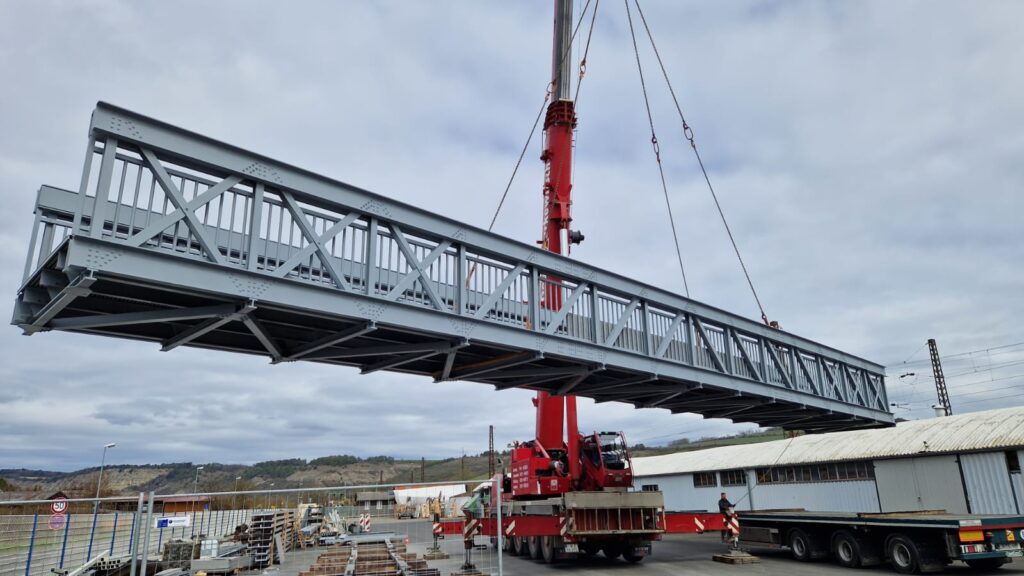 In association with our partners BGL Ingenieurbau GmbH in Germany, CCS manufactures composite bridges from sustainable glass-fibre reinforced polyester (GRP).
Due to their excellent properties, GRP applications have proved many times to be a reliable option in the field of bridge construction. So far we have built and installed more than 250 successful bridges.
The many advantages of GRP composite bridges include:
Extremely robust and durable, with strong load-bearing performance — great for railway bridges
Free of maintenance or repair
High resistance to corrosion, UV rays and inclement weather
Flame-retardant and self-extinguishing
Environmentally sustainable
Lightweight — easy to handle on site for operatives, reducing potential injuries
Rapid and cost-effective assembly, reducing programme time and disruption to the public
Available in any colour
Our composite bridges are suitable for vehicles weighing up to 12 tonnes, while we also make bridges designed solely for pedestrian use.
Dimensionally stable courtesy of the pultrusion manufacturing process, our bridges also benefit from specially-made heavy-duty GRP decks for additional structural support.
From the design and planning stage to the manufacturing process in our own production facility and then expert installation, we cover each step of the process.
As the UK partner and distributor of these composite bridges, Complete Composite Systems Ltd can be contacted for further information, such as technical data and installation advice.
This article was originally published by Complete Composite Systems (CCS).