Efficient and Easy Elevated Troughing with ARCOsystem – a Case Study
Discover why ARCOsystem — the benchmark elevated cable management product — was the ideal choice for a challenging railway installation project.
Rail industry projects often face challenges such as congested infrastructure, old and new technologies merging, or ground conditions proving difficult. Special attention and technical expertise is required to ensure perfect delivery. When railway engineering contractors Haigh Rail Ltd had one such project at Greenbank Station in Cheshire, England, ARCOsystem was the perfect choice.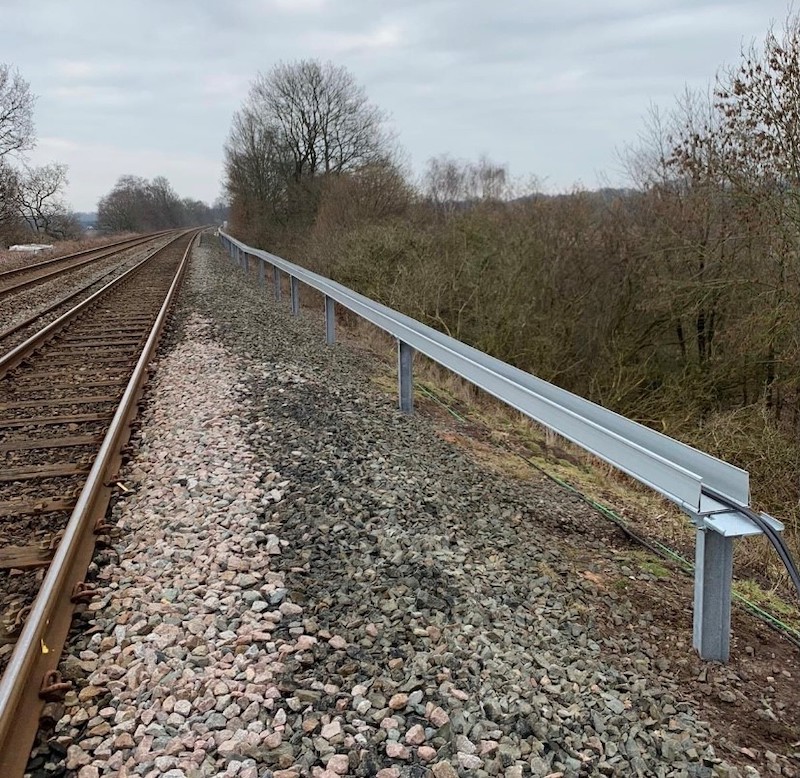 Haigh Rail was tasked with the installation of new elevated troughing for the holding of a 650v power cable. The design of this particular trough route was more unusual than most. Ground investigation revealed conditions were very poor and that the usual 1.9m posts with 600mm foundations were simply not going to cut it. Instead, 4m posts were required to give the route the anchor it needed. This required bespoke posts and bracketry to support the troughing which had been specified for the project.
ARCOsystem was chosen due to the ability of its manufacturer to create bespoke products with ease and at speed. The custom-made bracketry required for the Greenbank Station project took just five weeks from concept to delivery.