Case Study: Delivering a Bespoke Elevated Cable Management Solution in Speedy Fashion
In November 2020 PACE Infrastructure Solutions were contracted to provide a bespoke elevated cable management system for the Thameslink project at London Bridge station. The task was to design and install a solution that would replace a heavily congested area of rail infrastructure on the extremely busy approach to the station.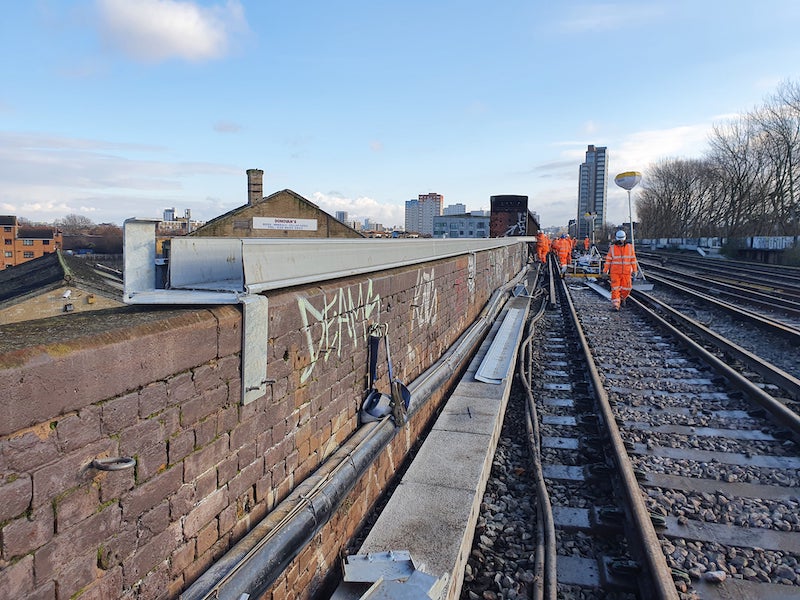 The area in question had power and signalling cables sitting dangerously close to the conductor rails in a 200m section of track. The solution had to deal with extremely tight gauging clearances, maintain safe refuge in the area for track staff, plus contend with a bridge structure that was due to be renewed due to its poor condition and positioned on a via duct with restricted access to site.
PACE explained the details of the project to Complete Composite Systems (CCS), exclusive UK distributor of the elevated cable management product ARCOsystem, who worked hand-in-hand with the client to offer technical support and develop an innovative solution. Working in tandem with ARCO UK stockist Scott Parnell and the system's Swiss manufacturer, Castioni Kabelführungssysteme GmbH, the suggested approach was to utilise the standard ARCO type 2 trunking supported by bespoke brackets. This would allow the system to be installed trackside by mounting the route on top of the viaduct wall while providing the safe refuge to staff, and provided an asset that was easily accessible to maintain.
ARCOsystem is a Network Rail-approved product that reduces the requirement of fixing points, allowing for spans of up to 6m between supports, ensuring a fast and cost-effective installation — and in this case ensuring that as much track access as possible could be maintained, decongesting the area as per the remit.