Advanced Installation Method Ensures ARCOsystem Saves Even More Time and Money
An innovative new technique has made ARCOsystem, our leading elevated cable management product for the rail industry, even quicker and more cost-effective to install.
The process of part-mechanised ramming allows the steel posts to be inserted into the ground at the required depth swiftly and accurately, removing the need to hand-dig a hole each time. The ARCOsystem troughs and brackets are then be simply mounted onto the posts to complete the job.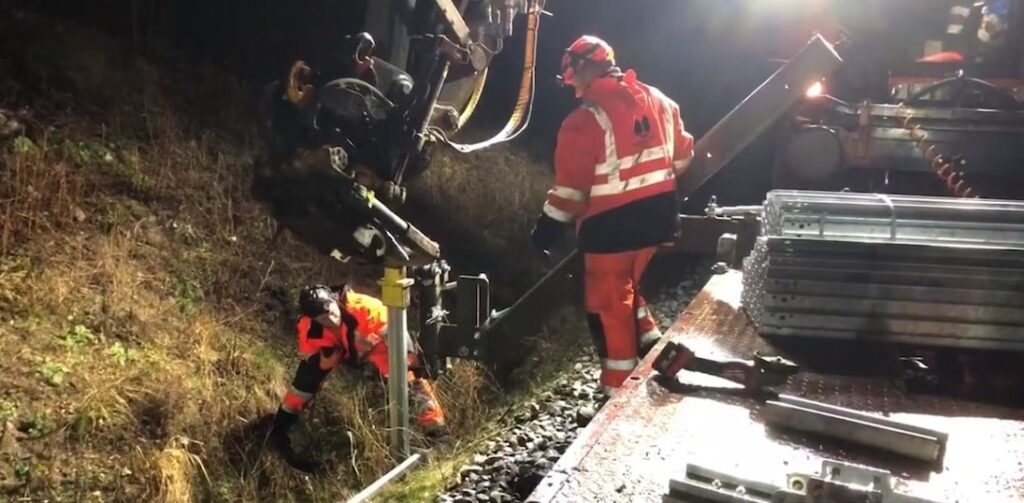 With six-metre spans between supports, plus its versatile yet robust structure, the elevated ARCOsystem was already regarded as a fast and lightweight system to install compared with concrete ground-based alternatives, but the ramming technique has sped that process up even further.
Developed by Aarsleff, our engineering partners in Denmark, this cutting-edge ramming method adds a new dimension to ARCOsystem, thereby offering a comprehensive cable management solution to rail networks worldwide — especially in the UK, where projects such as the new HS2 will be predominantly laid over virgin ground, eliminating the potential risk of ramming interfering with previously buried cables and services.