No Earth Bonding Ensures TouchSAFE Fencing Saves Time and Money
There are huge cost savings to be made from choosing our TouchSAFE composite palisade fencing over metallic fencing because no earth bonding is required during installation.
Traditional metal fencing needs to be bonded to the main earthing system — often at several points every few metres —when being installed in close proximity to electrical installations to prevent electric shocks. An essential safety measure, this physical and time-consuming process can present a significant cost in terms of both materials and installation, which involves the encapsulation of earth rods in materials such as Marconite.
With TouchSAFE composite palisade fencing, there is no need to carry out earth bonding due to the FRP construction of the panels that carry zero metal parts, meaning they don't conduct electricity — ideal for protecting the likes of LOC suites, substations & OLE masts.
TouchSAFE is manufactured and assembled from fibreglass-reinforced polyester pultruded profiles conforming to EN13706 grade E23. The polyester resin matrix is UV inhibited, corrosion resistant and fire retardant, providing protection against harmful sunlight and durability in all weathers.
Engineered plastic fixings hold the interlocked pales and cross rails in place to create a structurally robust panel that provides strong resistance against potential vandalism.
TouchSAFE fencing is also 75% lighter than steel alternatives and is supplied in fully assembled panels, enabling large expanses of fencing to be installed quickly and easily. Adjustable embankment panels are available.
Maintenance free, TouchSAFE composite palisade fencing offers a 40-year lifespan. To find out more and discuss your fencing requirements for any application in the rail industry or beyond, contact our technical experts here at CCS, the product's exclusive UK distributor.
We manufacture TouchSAFE in our ISO 9001, ISO 14001 and ISO 18001 facility and market the product to the UK rail industry through our UK stockist, Scott Parnell Rail.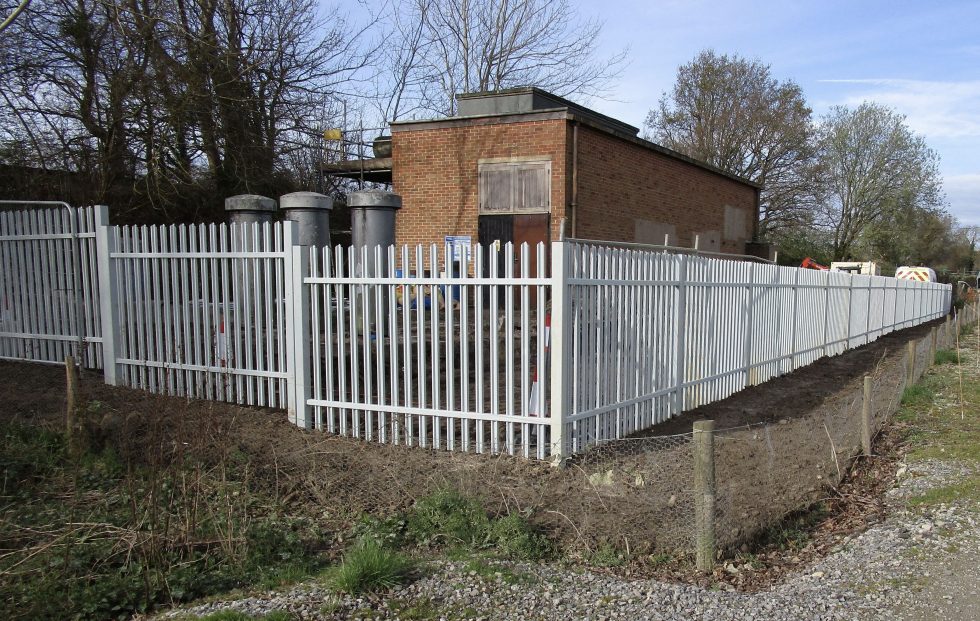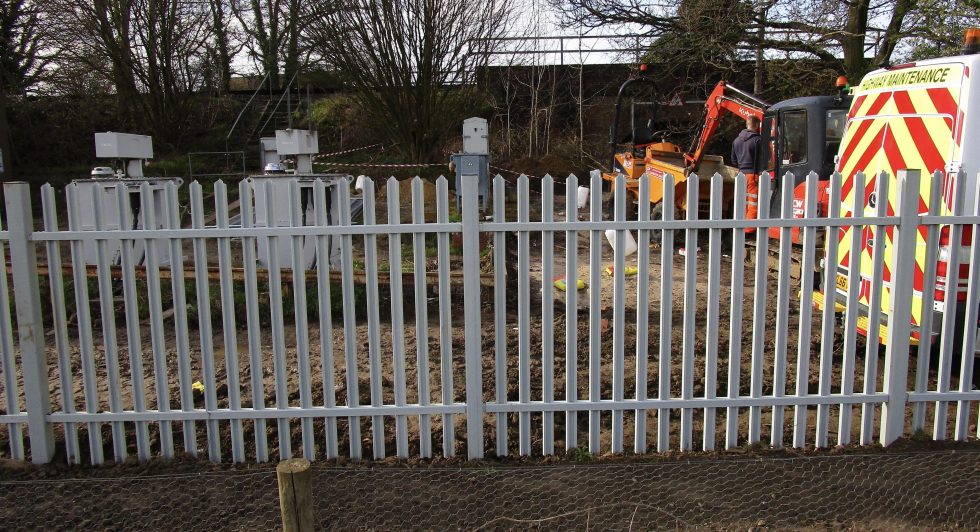 This article was originally published by Complete Composite Systems.