LiveCoM Suite: Modular Software Enabling PIS Upgrades and Growth
What is LiveCoM Suite?
LiveCoM Suite is Televic GSP's set of advanced software services for on and off-board communication in railway vehicles. By focussing on three main aspects, LiveCoM Suite enables you to easily steer passenger information flows in the right directions.
Connect: reliable synchronisation of data between wayside and on-board systems for an entire fleet.
Inform: audio-visual announcements on multiple devices to provide real-time information to passengers and employees.
Control: remote monitoring of the entire system, targeted broadcasting of announcements, data exchange, etc.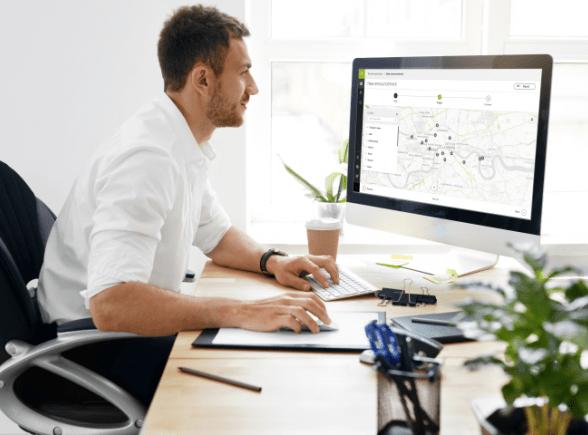 Switch to the Latest Generation of PIS
As the LiveCoM Suite consists of the most recent technological advances in passenger information systems (PIS), it's an excellent choice for railway operators who want to upgrade from a previous version of Televic GSP's PIS solutions, as well as for operators whose current systems lack advanced features.