On Thursday July 28, Televic GSP's Berlin plant welcomed two esteemed guests: Mrs. Maren Schellenberg, District Mayor of Steglitz-Zehlendorf, and Mr. Stephan Schwarz, the Berlin Senator for Economic Affairs, Energy and Operations.
The visit was a part of the 'Discovery Tour through Steglitz-Zehlendorf', which promotes Berlin Southwest's economic development.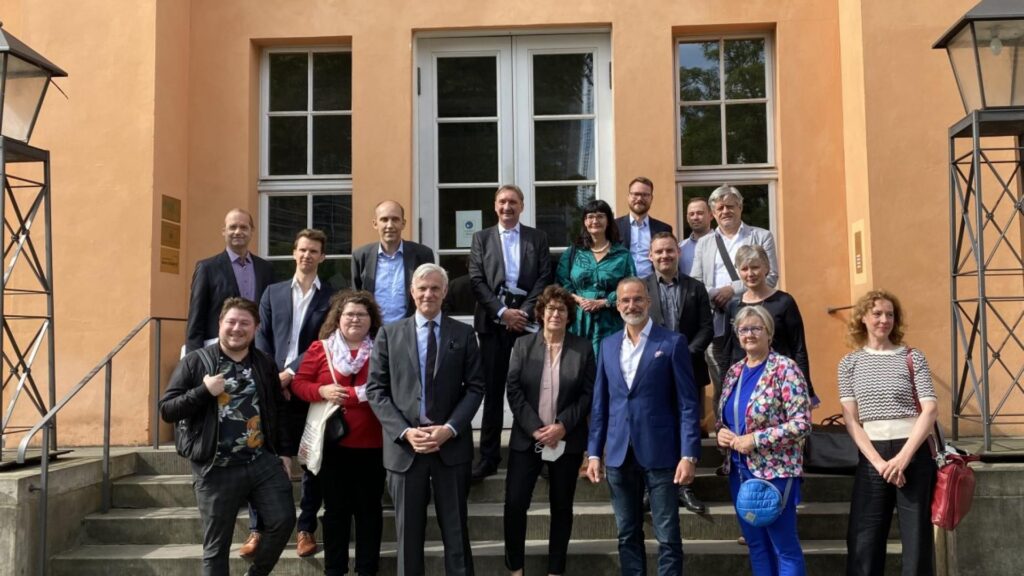 A four-hour bus tour guided a delegation of people across several innovative companies and local tourism projects. For the very first time, Televic GSP's Berlin facility was included in that line-up.
During their visit, the Discovery Tour participants received in-depth information about Televic GSP's mission, values, and products. The Berlin Senator in particular was impressed by our track record in the rail industry and state-of-the-art solutions for vehicles in sustainable public transport.
Supporting Local Innovation
The Discovery Tour programme was launched years ago to introduce politicians to Steglitz-Zehlendorf and the district's business, scientific and cultural landscape. A bustling area in southwestern Berlin, Steglitz-Zehlendorf is a modern hotspot for both start-ups and large corporations that focus on innovation, sustainability, and digitisation.
"This initiative successfully spotlights local businesses and the district's overall growth. We were delighted and proud to show the visiting committee how we contribute to the ongoing development here in Steglitz-Zehlendorf. It would be an honour to welcome them again next year."
This article was originally published by Televic GSP.