How Can Real-Time Passenger Intelligence Help a Post-Covid Rail Revival?
Train services are vital to our public transport infrastructure. As the pandemic has forced passengers away from stations, the industry needs to consider how to create a safe travel arena through the utilisation of innovative technology. Analytics such as real-time passenger intelligence (RTPI), can help to keep passengers and staff informed on safety measures and train arrival times all working to encourage passengers to travel and to allow daily services to run smoothly.
When the UK emerges from the Covid cloud, the industry will need to be ready to reinforce the sentiment that rail travel is safe. Capitalising on existing technologies that aim to streamline the passenger experience have since adapted to find new ways to support the changes in travel. RTPI allows for a comprehensive view of the line that can be used to support the revival of UK travel.
So, let's look at how RTPI can equip the industry post-restrictions:
Improve Customer Satisfaction, Encourage Travel and Reduce Complaints
Safely Increase Service Usage
Improve Planning and Update Outdated Approaches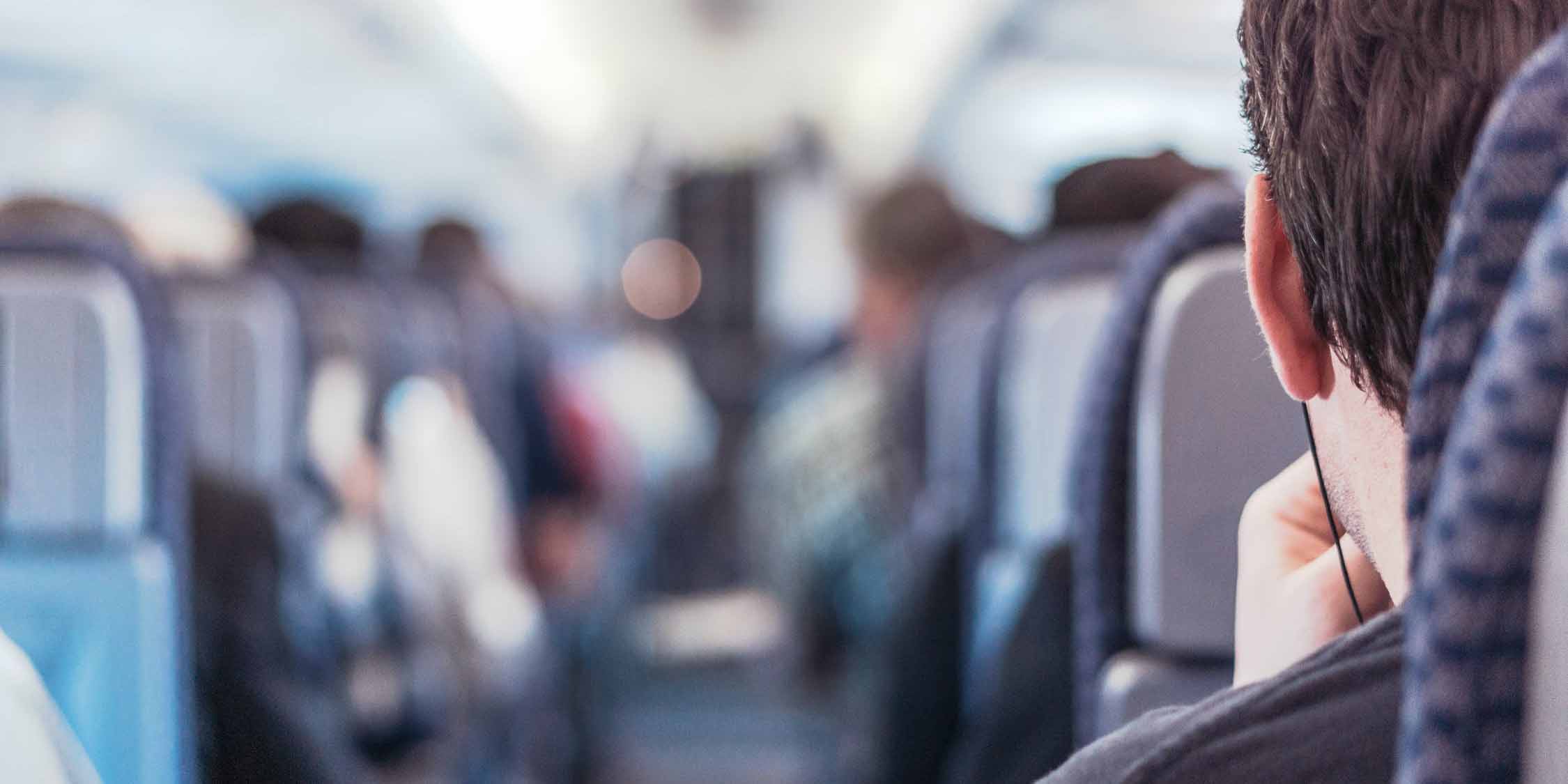 1. Improve Customer Satisfaction, Encourage Travel and Reduce Complaints
Since last March our brains have been rewired to avoid crowded spaces, as our understanding of the physical and mental need for personal space has increased. RTPI can allow station managers and passengers an insight into the number of people on the station floor.
One of the main complaints faced by Operators are train delays, as highlighted consistently in the National Rail Passenger Survey (NRPS). A lot of agencies, including other modes of transport, have seen a decline in complaints after implementing effective RTPI systems that provide insight into service and yield requirements.
By providing real-time intelligence, and we mean 'Real' real time, you've got a greater chance of improving perceived and actual wait times for passengers, and therefore the time they spend on a platform at risk of overcrowding. If a passenger can see that a train is running behind schedule, they can rearrange their time more efficiently.
This information can be utilised by passengers efficiently, for example, they might get on the next train, inform work or whoever they might be meeting that they're going to be late or make alternative travel arrangements. Ultimately, passengers would rather know that their train is going to be late in advance than standing around, wondering why it's not arrived yet. It allows them to be more productive with their day and use each minute more efficiently.
They could use this time to grab a coffee or something from the retailer at the station. All in all, it provides passengers with the autonomy to manage their space and feel more comfortable in an environment that before posed a risk.
2. Safely Increase Service Usage
Convincing customers that it is safe to once again use our public transport network is key to getting the nation moving again.
RTPI works to give the rail industry the tools to streamline their service so it works more efficiently, productively, and safely. It can help to make travelling by your service more convenient by allowing passengers the ability to forecast and review their journey stage by stage, responding to the data provided to them and enabling that seamless service. This can entice even more people to travel via your service, whether it's new or repeat passengers.
For instance, if somebody has received an amazing service from a TOC due to the slick travel and the RTPI, they're more likely to spread the word about your business. Which will no doubt increase new business by word of mouth.
3. Improve Planning and Update Outdated Approaches
At February's 2021 Rail Innovation Exhibition the keynote speakers were all focused on modernisation and reinvention.
Gone are the days of relying on the paper timetables, or even relying solely on the boards in the main entrance of the station to tell you when the next train is scheduled. Timetables like these were all created on assumptions that there were no delays and that there was always an acceptable number of people on board the train. In reality, even the most thorough timetables are susceptible to change as and when conditions do.
RTPI allows you to determine the real-world version of your train schedule, allowing you to instantly make adjustments and publish more accurate service information for your passengers.
As well as this, with the data you can collect over time will give you insight to peak usage times, busiest stations, entrances, times of day etc so that you can schedule maintenance in quieter times or even put on different services to accommodate.
And the benefits of Real-Time Passenger Intelligence can be boosted with WiFi…
RTPI requires an internet connection in order to work. Improving passengers' awareness of delays through RTPI goes hand in hand with expectations on:
Developing a "traffic light system" which would provide passengers with WiFi signal strength throughout their journey. That way, they would be aware of when they'll be going through a blackspot and ensure they're not doing anything important at that time.
Providing free onboard entertainment. This allows passengers to do more while connected, whether it's browsing social media, checking emails, playing online games or watching videos on-demand. This keeps them entertained while relaxing, waiting at the station and ultimately, improves their journey.
Providing a continuously connected passenger journey so passengers only need to sign in once throughout their entire trip, regardless of if they change trains and end up at different stations. Account-based authentication means passengers' devices are consistently connected from station to public transport, no matter how many stops and changes they may make.
How Can RTPI Generate Revenue For You?
The ultimate goal for any Customer facing business is to use data to improve your customer's experiences. Covid has drained important income from the industry, thus it is more important than ever to capitalise on the revenue generating opportunities available through RTPI.
Integrating data feeds, such as train arrival information or access to the station website, with analytics that can be collected through guest-access WiFi points whereby customers can consent to their email or data being collected, operating companies can campaign and market directly to passengers. Giving tailored and relevant messaging or even offering exclusive discounts and offers, increases the likelihood of returning customers and builds a relationship between the company and the passenger that otherwise would have been lost if they had purchased tickets through a third party site.
By generating a user experience portal from which passengers can gain access to the WiFi, TOCs are able to build an entirely customisable access page that can further generate revenue from third-party advertising whilst providing an opportunity to up-sell and create a more personalised passenger experience.
Want to read more about how to use WiFi to maximise your brand and customer experience?
Prior to Covid 19, rail usage was increasing year on year. To ensure the industry 'builds back better' it needs an evolving, quality approach that can keep up with demands. When travel returns to a busy state, you need to have the technology in place to cope and ultimately satisfy and delight your passengers.
Transport WiFi can help maximise your brand and ensures that passengers are receiving a more complete, interconnected service.
Download our ultimate guide to the continuously connected passenger journey to find out more on what it is, how to implement it and its benefits.
This article was originally published by WiFi SPARK.