WiFi SPARK Celebrates Being Shortlisted in UK Rail Industry Awards
WiFi SPARK, together with Icomera and Chiltern Railways, has been shortlisted for the prestigious UK Rail Industry Awards in the category Design Innovation for their recent launch of the 'Continuously Connected Passenger Journey' across the Chiltern Railways estate.
The Continuously Connected Passenger Journey is the realisation of the ambition from Chiltern Railways to deliver high quality free WiFi connectivity to their passengers throughout their journeys, whether they are at the station or on the train.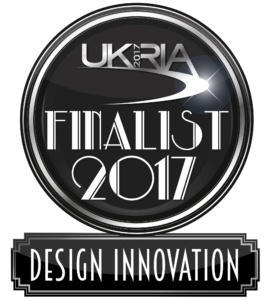 Continuously Connected Passenger Journey
WiFi SPARK and Icomera delivered this by both collaborating completely and openly, and using their advanced skill sets to create the technical solution for the Continuously Connected Passenger Journey. Both WiFi SPARK and Icomera adapted their WiFi service so that passengers can roam between the station and train, keeping their devices continuously connected to the WiFi.
Chiltern Railways, WiFi SPARK and Icomera are proud to have delivered this first for the rail industry enabling passengers to experience an optimal Wi-Fi connection throughout their journey.
For more information on the continuously connected passenger journey, please read the Chiltern Railways case study here.
About WiFi SPARK
WiFi SPARK has been providing WiFi services since 2003 and has fast become one of the leading suppliers of WiFi for the Rail industry. Currently working with 4 Train Operating Companies (TOC) in 2 Train Operating Groups, WiFi SPARK was the first to enable a TOC to provide a continuously connected passenger journey from station to train and train to station in the UK. A true WiFi innovater, WiFi SPARK offers more than just WiFi, collaborating with partners to provide the platform for digital services, information, and passenger engagement.
FOR ALL THE LATEST INFORMATION, NEWS, IMAGES, VIDEOS AND ARTICLES FROM WIFI SPARK, PLEASE CLICK HERE.