If you already have a WiFi offering or have the WiFi infrastructure in place, did you know that you can use this solution for more engagement, to make money and to strengthen your sales & marketing strategy?
Upgrading your system means you can provide more services to your guests and generate more return on investment, without paying for a whole new solution.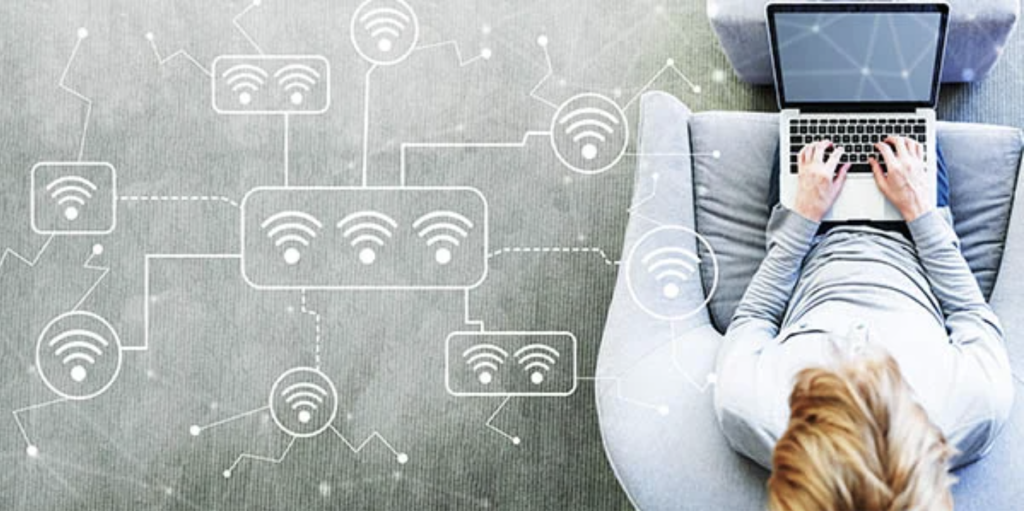 Here's how:
Keep content fresh with a Content management System (CMS)
Advertise through the WiFi
Integrate with other services
Look into your data and use it!
Bonus points: Work closely with your provider, influence their technology roadmap and participate in testing new products and services. They'll love you for your help and feedback, and you will be first-to-market for disruptive digital tech.
1. Keep Content Fresh with CMS
The look and feel of the WiFi is often overlooked once a system is up and running. You may have spent time on the design of the User Experience (UX or welcome page) in the early days, but you should be refreshing this regularly, to keep your guests engaged.
Using the UX to showcase your latest news, discounts or services will mean that when guests connect to your WiFi they will have these opportunities in the palm of their hand. You can use a content management system (CMS) to change images and information on the UX yourself, which means your messaging is relevant and timely.
If you're really clever, the changes you make will be data-driven and based on insights you gleam from analytics – more in section four below. 
2. Advertise Through the WiFi
Generate revenue by partnering with other companies to advertise through your system. You could have a section on the UX that is for partner advertising and agree a fee with them to advertise their services. You control when the ad airs through the CMS and you control the costs – it's a win win.
As an example, if you are a large retail establishment which encompasses many retailers, you may offer ad space to them at a cost. If you ran even just one advertisement a week, you could be generating thousands a year. You could increase costs over popular seasons such as Christmas or Valentines day.
3. Integrate with Other Services
Your WiFi is so much more than a gateway to the internet. It has the potential to integrate with other services to become a powerful and all-encompassing tool. Examples of integration include: loyalty, check-in, wayfinding, food-ordering, surveys, live updates, parking and more. In all markets and sectors there are a variety of integrations available, whether they are your own loyalty schemes or a third-party food-ordering software; your WiFi platform is the key to bringing all of these together.
If you're a smart city or BID, offering WiFi is the first step for your visitors. But what if the UX integrated with Cinema what's on updates, wayfinding through the streets and the localities loyalty scheme? Not only are you encouraging visitors to spend time in the area, you're helping them navigate and then are able to market to them once they've left your space. Providing the visitor this added value is beneficial to you as they are likely to return – especially if you have special promotions of interest to them to entice them back once again.
External data sources can also be linked with your solution as long as the data is freely available, such as weather data.
By linking systems, your offering is centralised, avoiding disparate systems. You save on resources, time, and cost and the data is then also centralised and extracted from one source, making your strategic planning more effective and comparable.
4. Look Into your Data and Use It
The data that is available from your WiFi solution is only beneficial if you analyse it and use it to make informed decisions. As part of your WiFi offering you will be able to see data such as how many people used the service, at what time and how long for, as well as what device and operating system they are using. That's the standard stuff. It's when you include your integrations and their data that it really gets interesting. As well as data from those other sources, you can look into smart, sensor-based technology, which can even be used in isolation and not attached to your WiFi network.
If you are a conference or exhibition venue for example and you have integrated with loyalty and weather data, the information you can discover is golden.
The UX is where you can capture your customer data such as home postcode, age group or more specific information like favourite time to shop/visit. The more data you collect, the more you can learn about your audience which adds to your other data sets.
You'll be able to understand demographic data in comparison to the loyalty and weather info and you may determine that on a rainy day you get more 20-30 year olds visiting who stay on average 3 hours in your venue. You can use this data in your marketing if they're a part of your loyalty scheme and serve tailored content at the most reciprocated time.
Sensor technology may also contribute to your data-driven insights as you can assess how many people enter your venue vs passers by, regardless of if the user has connected to your WiFi network. This people counting technology can give you a peek into the success of your window displays and advertising, or even measure the effectiveness of signage or your current traffic flow management.
Are you utilising any of the above features?
WiFi SPARK offers these services with our managed WiFi solution. If you are an existing customer or a new one, we will show you how you can make the most of your WiFi.
This article was originally published by WiFi SPARK.