Improving the Passenger Experience: 6 Engagement Strategies for Rail
By Rebecca Duffin, Marketing Executive, WiFi SPARK
Recent technological innovations have given the average passenger a power and voice they haven't previously been accustomed to. It's now the responsibility of rail operators to meet the growing expectations of these passengers or face being left behind by competitors.
Here are some of the engagement strategies for rail that Train Owning Groups should consider to improve the passenger's experience.
Social Media
Loyalty Schemes
Competitions
Feedback Incentives
Personalised Content
WiFi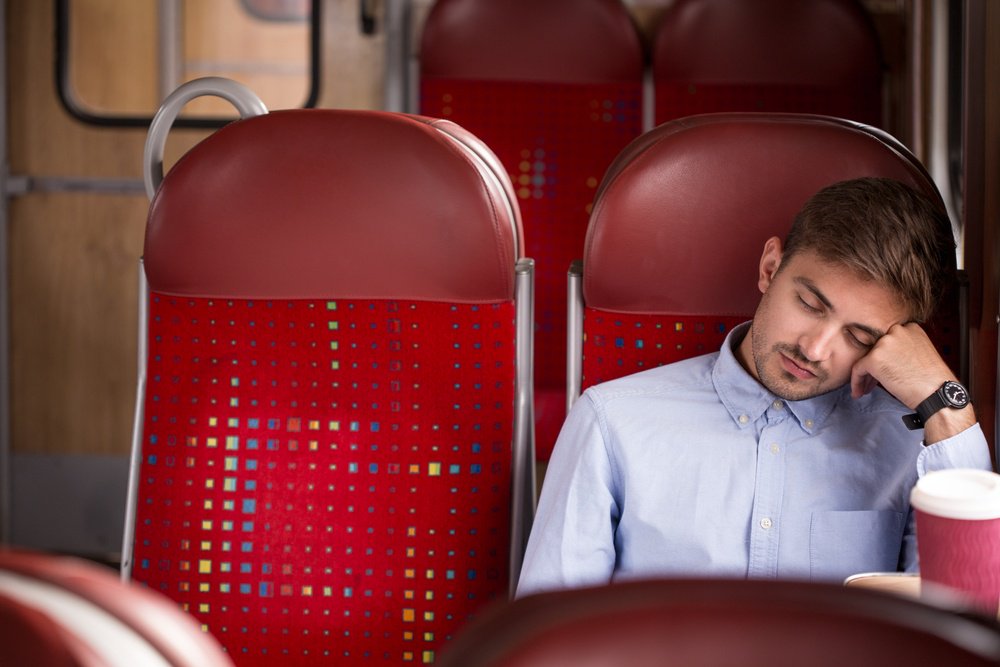 Social Media
Every rail operator in the UK is already utilising social media, but it's what they do with it that's important. For a lot of disgruntled passengers facing disruptions or cancellations, the first thing they'll do is Tweet about it.
You need to be responding to complaints and queries as best you can, providing helpful updates and information. If you're facing major issues and are dealing with a lot of angry users, make sure scheduled promotional content isn't going out at the same time.
Passengers are more likely to follow and interact with your social accounts if you try something a little different. Southern Rail, tired of negative engagements, handed over control of their Twitter account to 15-year-old Eddie Smith who was on work experience.
The result of #AskEddie was a trending hashtag, thousands of impressions and much-needed positive publicity for Southern Rail. Not everyone needs to go viral, but using social media in an unusual way can result in fantastic levels of engagement with rail users.
Loyalty Schemes
Offering loyalty schemes for customers is an easy way of securing future business and rewarding them for travelling with you. It shows you value them and is the first step to building a connection.
Loyalty schemes are also a great way of obtaining the contact information of passengers, allowing you to send future marketing material their way if they want you to. Persuade them to register with your service by offering rewards and vouchers for repeat visits as an incentive.
Encourage loyal customers who have reaped the benefits of the scheme to share their rewards online and attract new customers. Use a dedicated hashtag to start a conversation on social media and raise the scheme's profile.
You can also offer different levels of loyalty to customers, with added benefits. For example, if they were to become a station 'member' or 'friend', they could have access to reduced fares or upgrades. Increase revenue by offering promotional deals that can be used for food and drink in the station.
Competitions
Running a competition or a giveaway is a great way of receiving a short-term boost of engagements. It can help you to build a community, trend online and increase your follower count.
A competition raises awareness and can be used if your service is opening a new route, platform or store. If you can persuade entrants to join a non-compulsory mailing list, you can ensure that the engagements last.
Great Western Railway ran an online competition, encouraging passengers to take photos of the beautiful destinations they'd be visiting on the train. Entrants used #GWRAdventures to enter and the very best photos were added to their gallery.
In this instance, there was no actual prize to be won, but just by running a competition that passengers were interested in, the hashtag was a success.
Feedback Incentives
Customer feedback is valuable but it can be difficult to get a hold of. The best way to improve a rail network or train station is by improving or fixing issues raised by passengers.
Offering an incentive to fill out a feedback form or online survey is a great way of collating vital data that you can use to improve facilities. A passenger is more likely to take the time filling out information if there's something they'll get in return.
Whether it be vouchers, discounts or entry into a prize draw, feedback incentives are a great way of getting passengers to tell you how they feel. Post a survey online and ask questions like "Where would you like to travel next?" and "What's your favourite travel snack?" to get the highest amount of responses.
Personalised Content
Offering personalised content shows a passenger you care about them. Taking the time to cater content specifically to one person humanises your organisation and establishes a human connection.
Something as simple as a 'Happy Birthday' email or direct Tweet can leave a passenger with a lasting positive opinion of you. Personalised content has been shown to improve customer acquisition and retention.
If a passenger feels like they have a connection with you, then they're more likely to want to travel by rail again. Although seemingly simple, adding that personal touch can make a big difference when it comes to passenger experience.
WiFi
Many of the strategies already mentioned in this blog would benefit from a consistent WiFi service that passengers could use whilst waiting in stations and travelling on trains.
Keeping your passengers connected allows them to send emails, browse social media and stream their favourite shows whilst they travel. They're used to WiFi in pubs, restaurants and hotels so why should transportation be any different?
WiFi platforms can offer a fully connected journey for passengers, meaning that no matter where they're going or how many stops they make, they'll always be connected. They'll only have to log in once to enjoy the many benefits of WiFi.
Convenient and effective, this is a fantastic way of improving passenger satisfaction and their overall experience. A happy passenger is more likely to engage with you in a positive way.
A good WiFi solution will be able to integrate with your loyalty scheme, surveys, competitions and marketing strategy to deliver a complete and cutting edge experience for passengers, whilst you reap the benefits from the data and analytics gathered behind the scenes.
This valuable data is made up of authenticated passenger information from people who have fully engaged with the WiFi service and anonymous data from those who have not. This information will help you to improve services in the future.
We know of the many experiences that a passenger feels and how important they are to their overall journey(s) on the rail service. All of these factors can influence how likely a person is to travel with you again or find another means of transport.