When working through budgets or writing business cases for Transportation, services like WiFi may not be a priority on the to do list. Questions like "Is there really a customer benefit?" or "Will the data be of any use to me?" are occasionally heard through the industry but are often stemmed from poor experiences, or even just the unknown.
WiFi SPARK outlines the benefits from a passenger, business and dependency point of view which will highlight the importance of offering WiFi and digital services in Transportation.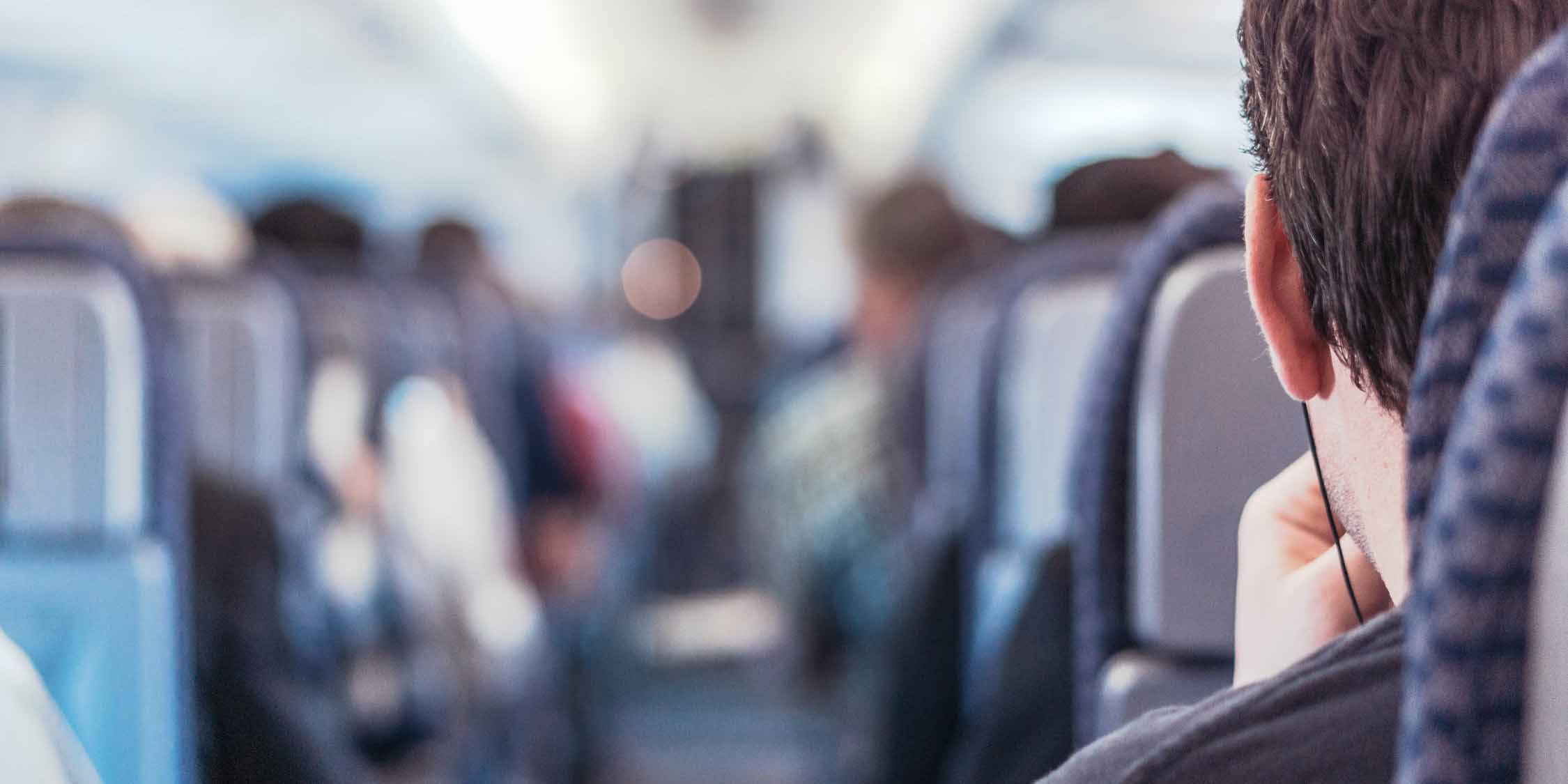 What's on Offer?
What do the passengers actually get? Ignoring the obvious point that free WiFi is expected now (we've all read it, we won't go on about it) but the key to a successful and profitable solution is to offer more than just WiFi.
The WiFi network is the foundation for all the other cool features you can offer passengers.
At the Station
As the decision to travel is highly likely to be made on a device connected to WiFi at home, the opportunity to continue to engage digitally with passengers is key to creating that home from home, relaxed experience. Welcoming the customer onto your free WiFi at the station enables you to build towards the stress relieving, memorable experiences at every point of their journey.
The WiFi network will host services like TV, movies, games, newspapers, magazines, eBooks, food ordering and more, all built within one solution. You can also power your display and departure boards with important travel information, push messaging, alerts and news to watchful eyes.
This is all on top of the amazing public WiFi access, where customers can register through an industry leading branded portal to connect to the WiFi.
On the Train
If you connect to the WiFi at the station, that session will continue when you jump on to your train. You won't have to register again and fill out your details. This is our award-nominated Continuously Connected Passenger Journey.
If you consider when you are a passenger yourself, wouldn't you be pretty happy to discover that your boring train journey from home to the big city is not going to be as painful because you have a choice of things to occupy your time? As much as we all stare out the window for the brief moments of beautiful scenery, would we prefer to pass the time faster by indulging in some online and digital content or entertainment?
The passenger can save on mobile data costs, order food directly to their seats, read digital content online and track where they are up to on their journey – all welcome features during the current pandemic.
What's in It for Businesses?
It's clear to see how WiFi and the associated services are of benefit to passengers. So what makes it beneficial to the businesses who are paying to implement this? In short:
Offering free WiFi and entertainment services – part of the hook to get people out of their houses and cars and onto public transport
Linking with existing digital systems to improve the passenger experience
Brand engagement
Data collecting & analysing
Mobile ticketing on the station
Huge mobile data cost savings
Station retailer benefits
Staff access to corporate network
Free WiFi
As a business you will be providing a service that is both desired from the customers, and generally a contract obligation. Tick. This same service also facilitates added value such as entertainment and customer data gathering. Tick.
Digital Systems
The WiFi can integrate with existing meal ordering or catering services to allow passengers to order food to their seats, handy during COVID19 and a brilliant upsell to First Class passengers. Other integrations include digital signage at the stations and live travel updates in the palm of users' hands while they wait for the next leg of their journey.
Brand Engagement
The WiFi registration page (UX) is branded to your business and showcases your core messaging and information. The UX can redirect users after login to a URL of your choice or perhaps an offer to redeem next time.
As well as this, if the user opts into marketing or loyalty on the UX, the data can be sent in real time to your businesses CRM system, allowing you to include these passengers in your marketing outreach.
Data
By using the service the passenger inputs their data (in line with track and trace). With this data, businesses can view what passengers are and aren't engaging with, giving invaluable insights to enable you to make relevant changes that will both shine your brand in a positive light as well as improving the passenger experience as a whole. Tick.
This data can give you valuable insight into passenger dwell time, which train they move onto, which station they're getting off at and the percentage of passengers who end up using other services, such as the bus. By having this data, you can upsell your services further. For instance, you could promote concessions in the stations that have the longest dwell time in order to boost revenue and engagement. Or, if it appears that a large percentage of passengers are using the bus or the tram once they arrive, you could consider advertising your brand on these services as a way of increasing awareness. Tick tick tick.
Mobile Ticketing
Mobile ticketing using WiFi – you'd think it would be automatically a match made in heaven, however, it's taken a number of years to get to a stage where it can all work together.
Well, it's here! Through the use of secure networks presented over WiFi, are ticket offices going to be a thing of the past? Customer service teams can use smart retail systems to serve their customers at the best location in the station, rather than locked away at the opposite end of the station, increasing productivity. Tick.
Data Savings
As well as potential revenue from repeat customers, the real differentiator in implementing a Continuously Connected Passenger Journey is the huge cost saving in mobile data offload. As the train approaches the station, sessions are switched to the station WiFi and this early switch over can save thousands of pounds a year on mobile data costs. And tick again.
Retailer Benefits
So far everyone is winning and that championship mentality flows through to other companies, staff and facilities in the area. With this WiFi network you can also link ticket vending machines and station retailers can use the network for their systems and public WiFi on their own SSID.
Retailers could purchase this from you, or pay for an advertisement on your WiFi Portal. If the network is securely catering for the whole station as well as the train, it means that staff can save on mobile data costs and save on faffing between networks while on shift.
Staff Access
Keeping front-line colleagues informed is even more important in some respects than customers. Having your staff devices connected to your corporate network keeps them up to date with the latest messages from the business and helps build valuable trust in your internal communications.
Not Convinced Yet?
Watch our short video to discover what value WiFi holds for the transportation industry.
This article was originally published by WiFi SPARK.