5 Railway Innovations Set to Change the Way Passengers Travel
A negative experience at a train station can ruin a passenger's entire journey and create long-lasting irritations that put them off using your service in the future. As the minimum expectations of a passenger increases, stations must modernise and innovate in order to keep up with demand.
From station design to the latest smartphone app integrations, here are just some of the railway innovations that you can expect to see right now and in the future at locations around the world.
Smartphone Apps
Station Design
Retail Opportunities
Safety Initiatives
Passenger Entertainment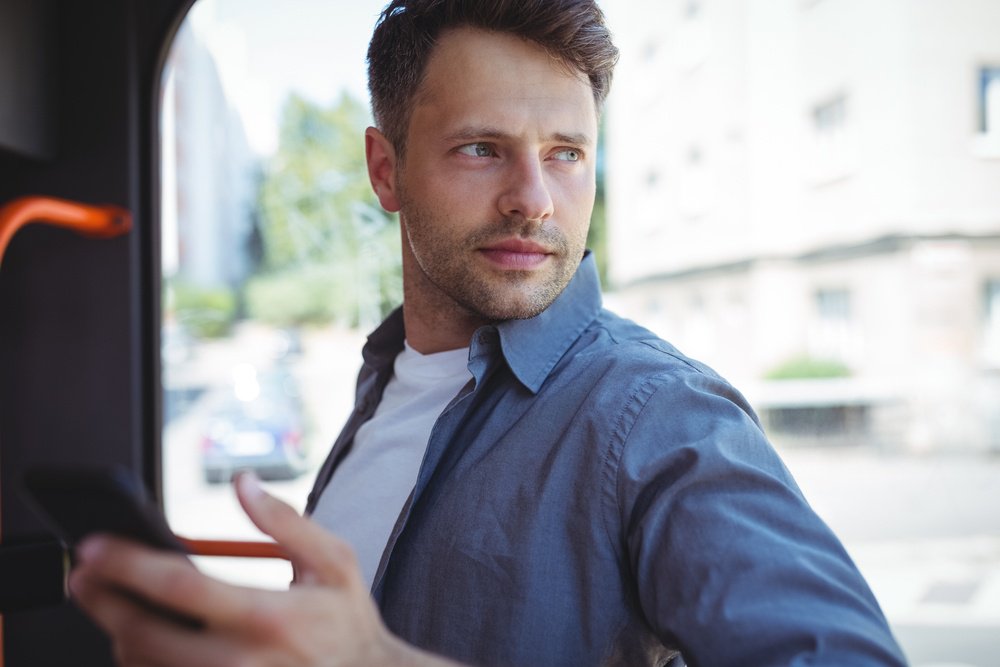 Smartphone Apps
Smartphone apps are revolutionising the morning commute and apps like RailPlanner, HopStop and Rail Commute give passengers vital, up-to-date information. HopStop, for example, allows users to see what other people are saying about locations in real-time so they know what to expect when they arrive.
Currently, most tickets are bought online at home or at the station via ticket machines. However, passengers want a quick and easy way to buy tickets on the move so many train networks are now offering this on their new and improved apps. Once purchased, they can then simply scan a barcode at the security barrier, eliminating the need for paper tickets.
The latest apps give passengers all the information they might need whilst travelling, including train schedules and important updates to services. If a passenger is arriving in an unknown city, they have access to local bus, tram and metro routes so they can plan the next part of their journey.
Station Design
Train station design is changing to have a greater focus on aesthetics, efficiency and passenger experience. New builds and redesigns need to make sure that the staggering number of visitors to major stations are met with easy-to-navigate buildings and stunning designs.
Although on different scales, the Newport Station in Wales and Guangzhou South Railway Station in China were both designed with the future in mind.
Connecting two sides of the city, Newport Station's spiralling design has reduced the walking distance that passengers needed to make. An underground system draws in air before heating or cooling it as necessary. Water collected from the roofs is stored in tanks to be used in the toilets.
By 2020, the Guangzhou Station aims to receive 80.1 million annual passengers and the design was created to manage this volume whilst reducing environmental impact. The station maximises natural daylight and embraces environmentally-friendly systems like rainwater harvesting and solar panels.
The Berlin Hauptbahnhof and King's Cross in London are another two stations that blend cutting-edge facilities with historic structures to create awe-inspiring spaces for passengers to enjoy. Moving walkways help to prevent the last-gasp run to the platform and allow for expansion whilst keeping the needs of all passengers in mind.
Retail Opportunities
The days of only being able to find a newspaper and a coffee to buy at the station are well and truly gone. Train stations offer fantastic retail opportunities thanks to the high footfall and the free time that passengers need to kill whilst waiting for the occasional delayed train.
St. Pancras Station in London converted old Victorian storage sheds into high-end retail spaces that are used by brands like Fortnum & Mason and L'Occitane. Train stations will soon become shopping destinations in their own right.
Thanks to the large indoor space available, brands don't even need to own a store. Orangina, Actimel and Haig Club are just some of the companies to have created temporary experiences in UK locations, raising brand awareness and allowing them to interact with potential customers.
These 'experiences' boost sales for the brand and increase morale for passengers, making them a fantastic addition to any train station. The more creative examples, like the Jurassic World takeover of Waterloo Station, give visitors a positive memory to associate with your brand and something to share with friends online.
Safety Initiatives
The needs of all passengers need to be taken into account from the moment they arrive. A modern train station needs to have the facilities and practices put in place to help passengers of all abilities to successfully reach their destination.
The Rail Safety and Standards Board (RSSB) is always improving and refining its guidelines so that passengers are kept safe at all times.
Staff are now taught to be aware of patterns that can help them to spot a passenger who may be in need. For example, the people most at risk on the platform may be over 70, disabled, children, intoxicated, new to the station or carrying suitcases, pushchairs or other baggage.
It isn't just physical security that needs to be considered whilst at the train station. One of the key railway innovations of recent years is the introduction of WiFi. Both passengers and staff members use the WiFi so it's important that the networks are kept separate and the public service is safe for all users, including children.
Passenger Entertainment
One of the most significant innovations currently taking place is the introduction of WiFi. Infotainment that's provided and access to consistent WiFi keeps passengers entertained both on the train and in the station.
Infotainment refers to on-demand, managed content that can be watched and enjoyed by passengers on their own devices.
Passengers expect to have access to WiFi in stadiums, restaurants and other public spaces, so train stations should be no different. Whether they're catching up with emails, browsing social media or streaming their favourite show, they expect their WiFi connection to be able to cope.
WiFi allows business commuters to be productive on the move and can help parents to keep their children happy whilst waiting. Passengers expect the WiFi to be easy to understand and use.
They should be able to log in whilst waiting and still be connected to station WiFi when they reach their destination. By linking with other modes of transport, like buses and tram networks, passengers can stay connected throughout their entire journey with a single sign up.
This is one of the key initiatives that will change the way that people travel and passengers can expect to see it implemented in the near future.
By Rebecca Duffin, Marketing Executive, WiFi SPARK