The ORANGE™ Locomotive Air Conditioner
We've upgraded our patented "ORANGE" Locomotive Air Conditioner (A/ C) to contend with current environmental and climate changes meeting HIGH AMBIENT conditions of up to 130 degrees.
ORA-2023 "Orange" Modifications
Introduced "High Temp" motor controller to combat high ambient conditions.
Switched to electronic thermostat for improved temperature control.
Eliminated variable motor speed to shut down motor, enabling less heat generation in high ambient temperatures.
Switched motor speed controller to relay operated.
Regulated charge to eliminate overcharging in the field.
Additional cooling fans and vents on compressor drive module for high ambient temperatures.

Flexible Modular Design
Complete heavy duty, light weight construction component system including:
Evaporator / Air Handler
Compressor with 72 VDC brushless motor
Condenser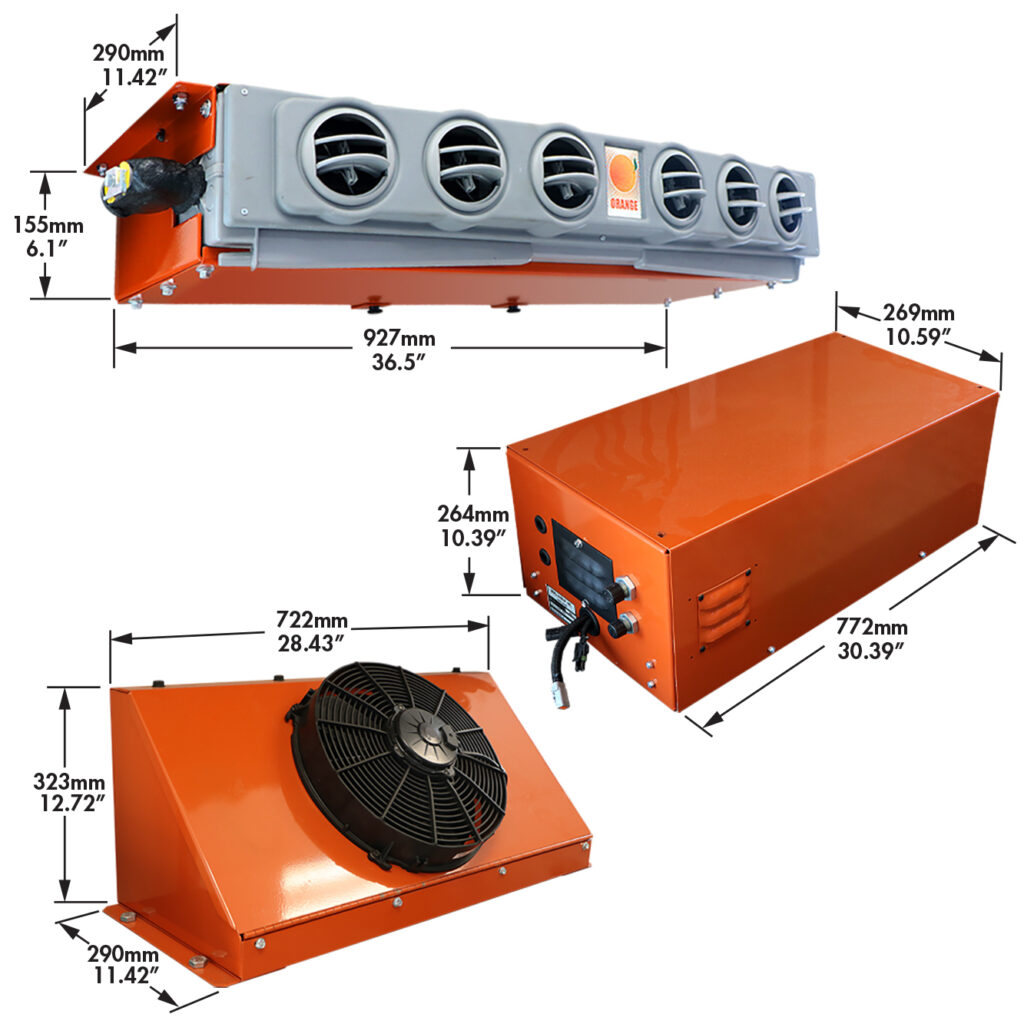 © INPS Group
Key Benefits:
Easy, lower-cost installation and operation
Can be mounted in various vented locations on the locomotive
Designed for low head clearance areas
The Orange AC integrates itself seamlessly into existing cabin interiors, without looking like a retrofit.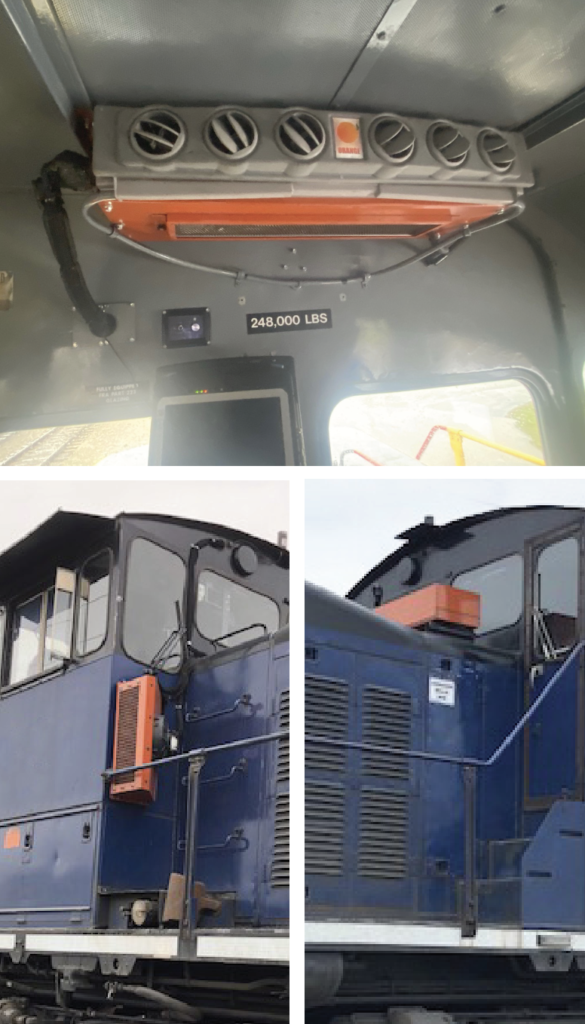 © INPS Group
Specifications
Refrigerant – Non-Ozone depleting R134A (Optional R-1234YF Low GWP)
Compressor drive – Brushless 10000 Hr motor with fan cooled controller
Compressor – Non-hermetic compressor
Evaporator – 9 kW
Condenser – 12 kW
Controls – Manual fan speed, Electronic thermostat
Compressor Motor Drive Box Dimensions – (L x W x H) (mm)
772 x 269 x 264 (Inches) 30.39 x 10.59 x 10.39
Evaporator Assembly Dimensions – (W x D x H) (mm)
927 x 290 x 155 (Inches) 36.5 x 11.4 2 x 6.1
Condenser Dimensions – (W x D x H) (mm)
722 x 290 x 3 23 (Inches) 28.43 x 11.4 2 x 12.72
Weight – Approximate kit weight:
(kg) 136
(lbs) 300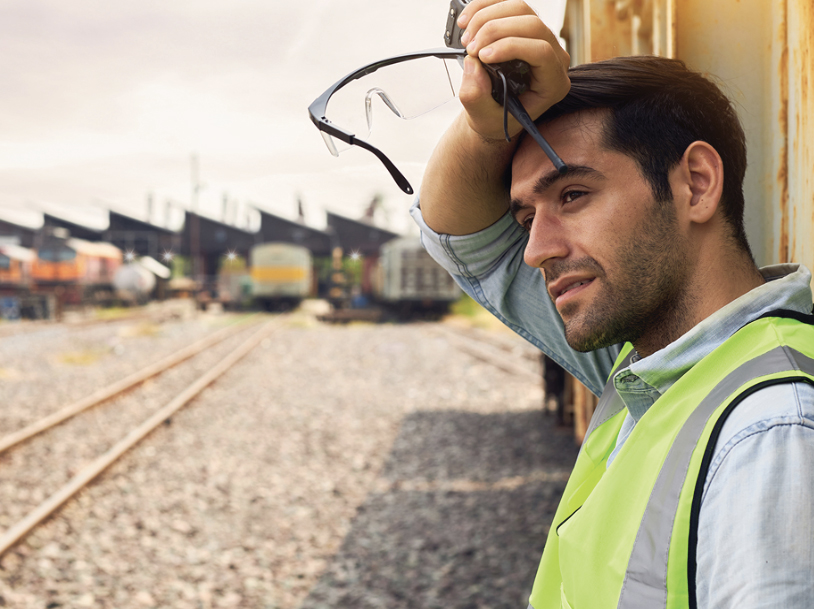 © INPS Group
High Ambient Cooling
VRF (Variable Refrigerant Flow) technology works like the accelerator in a car, by matching the Out-Put to the Load. The compressor starts up smoothly and ramps up until it meets the demand. When the Thermostat is satisfied, it ramps down to turn off. This keeps the motor cooler in high ambient conditions.
Saves Energy
Running directly off the locomotive's batteries, the Orange will save up to 30% in energy consumption while reducing power surges in the 72 VDC system.
No invertor means 32,000 BTU of cool reliability.
"Our team of qualified technicians will provide support and technical training on the installation of the Orange AC, as well as provide continued support for troubleshooting."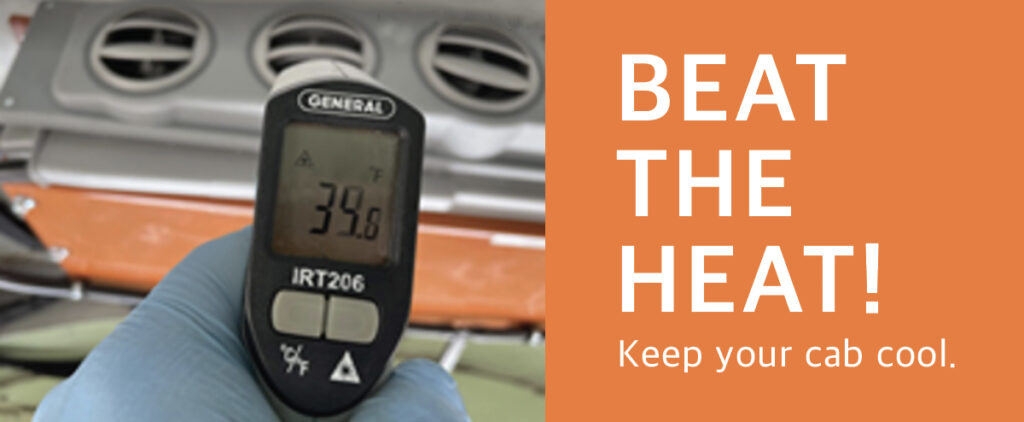 This article was originally published by INPS Group.