The "Banana" Locomotive Auxiliary Power Unit (APU)
By Michelle De Ruiter
Our proprietary Banana Auxiliary Power Unit is designed to reduce excess idling, save fuel, reduce locomotive engine wear and souping, and meet local noise ordinances; all while keeping your crew comfortable, a true win-win for everyone.
The US EPA Tier-4 compliant model has been re-engineered in order to meet ever-tightening emissions standards, yet still maintains the required locomotive life support systems. When the locomotive is shut down the APU charges the locomotive batteries, warming the locomotive coolant and oil.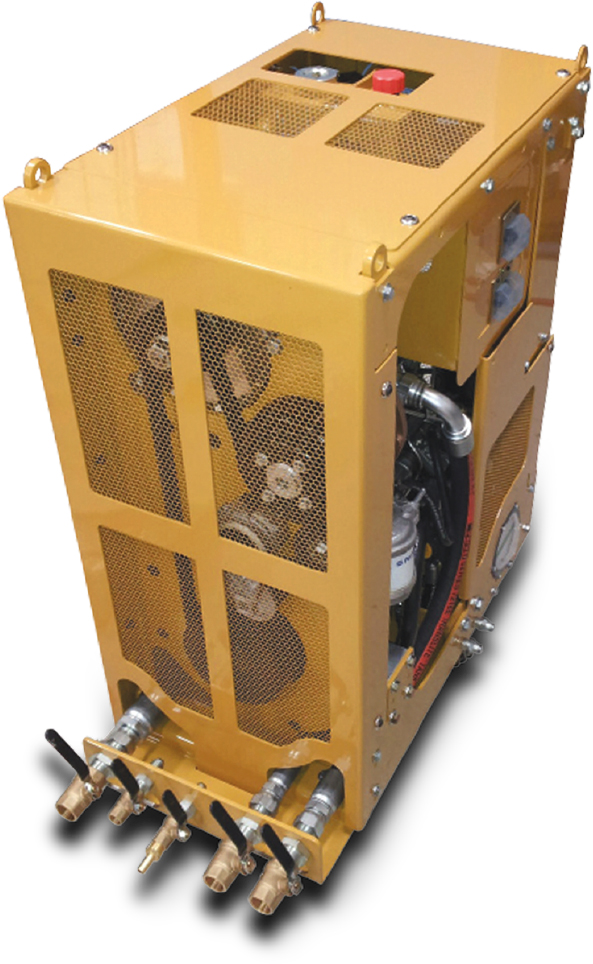 Specifications and Features
The Banana's CAT/Perkins diesel engine is governed at 2,800 RPM. The engine drives a 130A, 72 VDC (11 kW) generator that heats the locomotive coolant and lube oil, charges the batteries, and can be used to power cab heaters, lights and air conditions, ensuring your crew's comfort.
The Banana includes an advanced control system complete with adjustable on/off locomotive water temperature and battery set points, and is CAN bus communication enabled.