The "Orange" Non-inverter Driven Locomotive Air Conditioner (AC) is the Custom Fit Solution
The Rooftop Solution
Easily replace old rooftop AC with the "Orange" non-inverter driven, DC locomotive air conditioner.
Non-inverter means 32,000 BTU of cool reliability.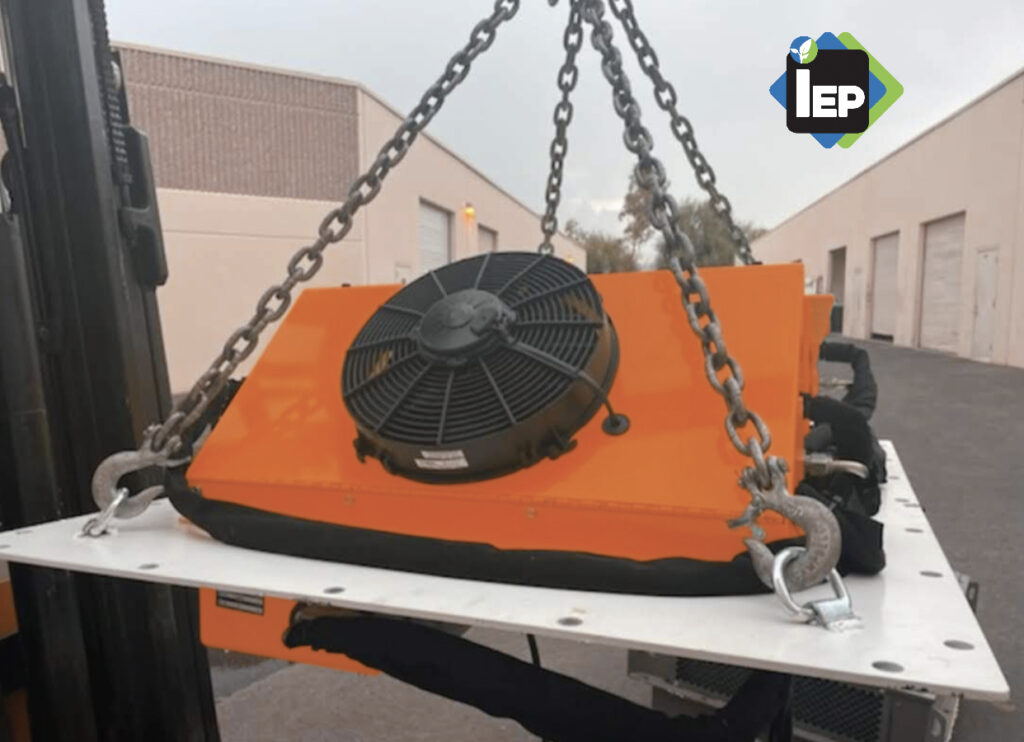 Option 1: Steel Plate with 3 pc Modular "Orange" AC Pre-attached
Easily lifts and drops into existing OEM rooftop hole spacing.
Pre-fabricated, reinforced steel plate is bolt mounted with ring hooks to allow ease of placement.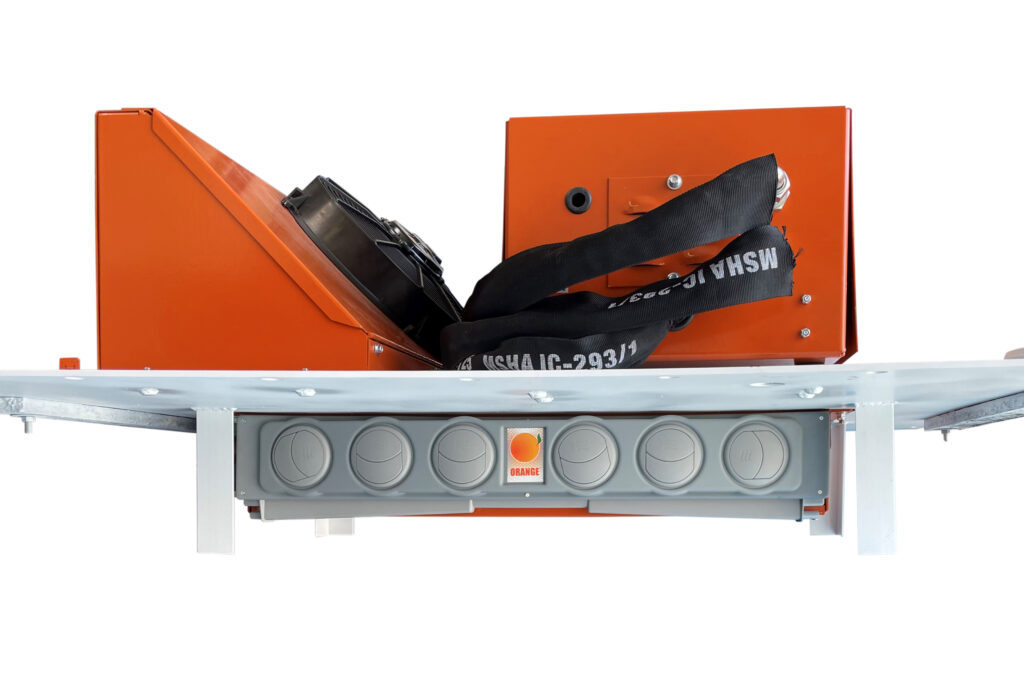 © INPS Group
Option 2: Plate Only
Place plate over existing OEM rooftop to cover hole spacing, and mount the "Orange" AC virtually anywhere on the locomotive.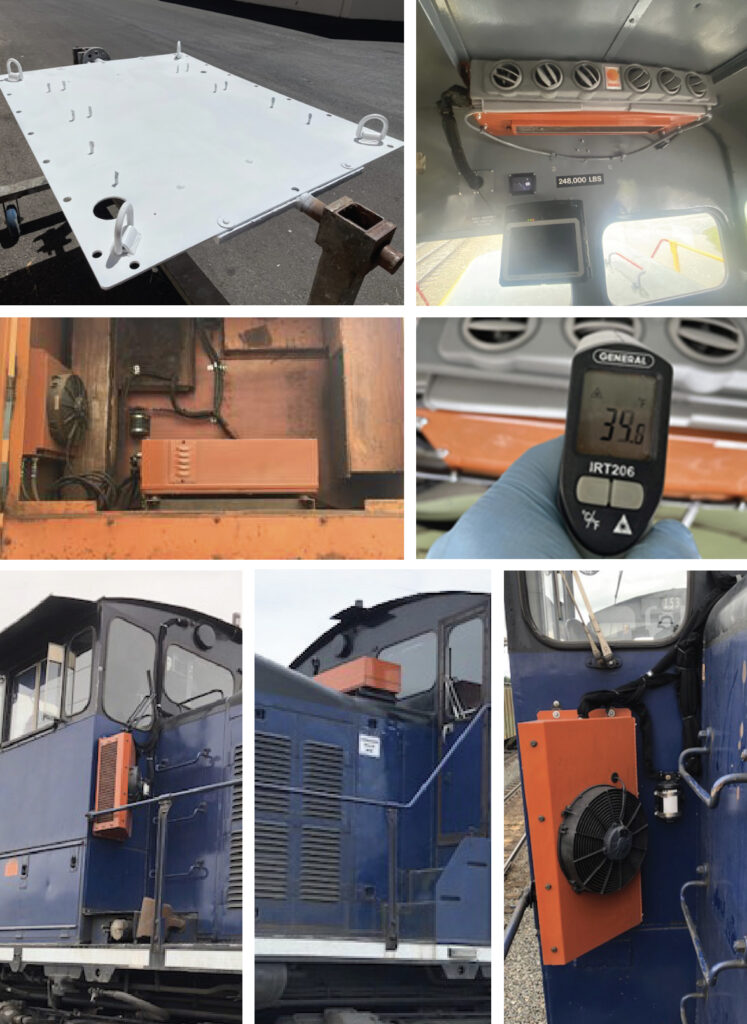 © INPS Group
Key Benefits:
Easy, lower-cost installation and operation
Can be mounted virtually anywhere on the locomotive
Can be installed on new or existing locomotives
Designed for low head clearance areas
The Orange AC integrates itself seamlessly into existing cabin interiors, without looking like a retrofit.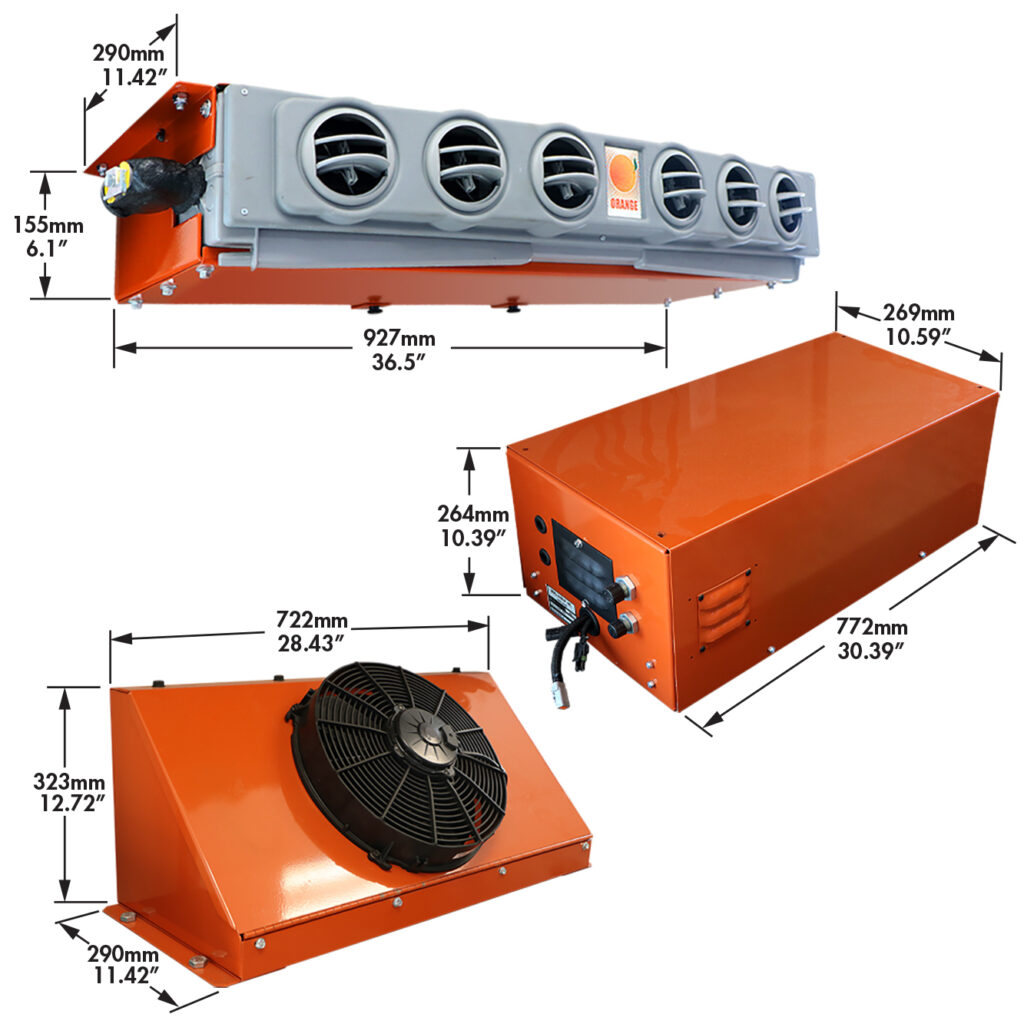 © INPS Group
Key Features: 3 pc Flexible Modular Design
Complete heavy duty, light weight construction component system including:
Evaporator / Air Handler
Compressor with 72 VDC brushless motor
Condenser
Installation Kit: Packaged for worry free ease of installation.
"Our team of qualified technicians will provide support and technical training on the installation of the Orange AC, as well as provide continued support for troubleshooting."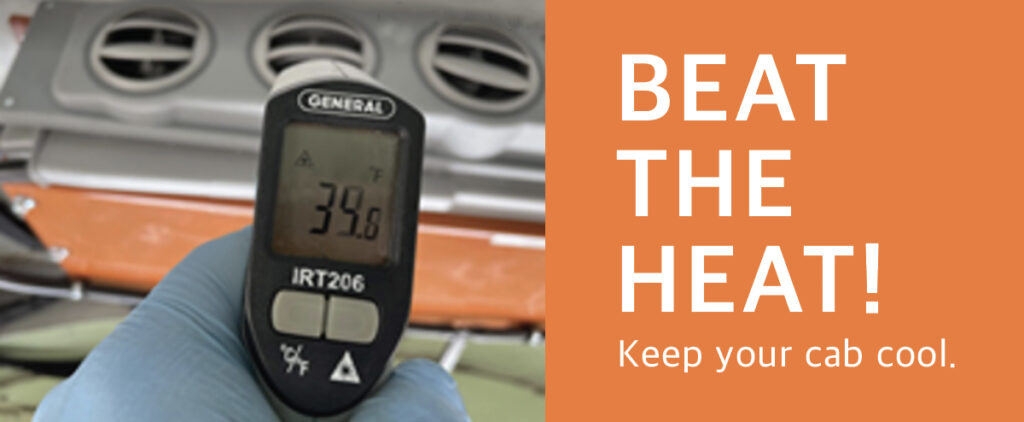 This content was provided by INPS Group.