The Orange Air Conditioner
The Orange AC integrates itself seamlessly into existing cabin interiors, without looking like a retrofit.
Key features:
72VDC
Does not require an inverter
Reduces power surges
Split-system components can fit any cab
Can be installed in new-build or existing locomotives
Repairable without Removing
Complete system includes:
Condenser
Evaporator
Compressor with brushless motor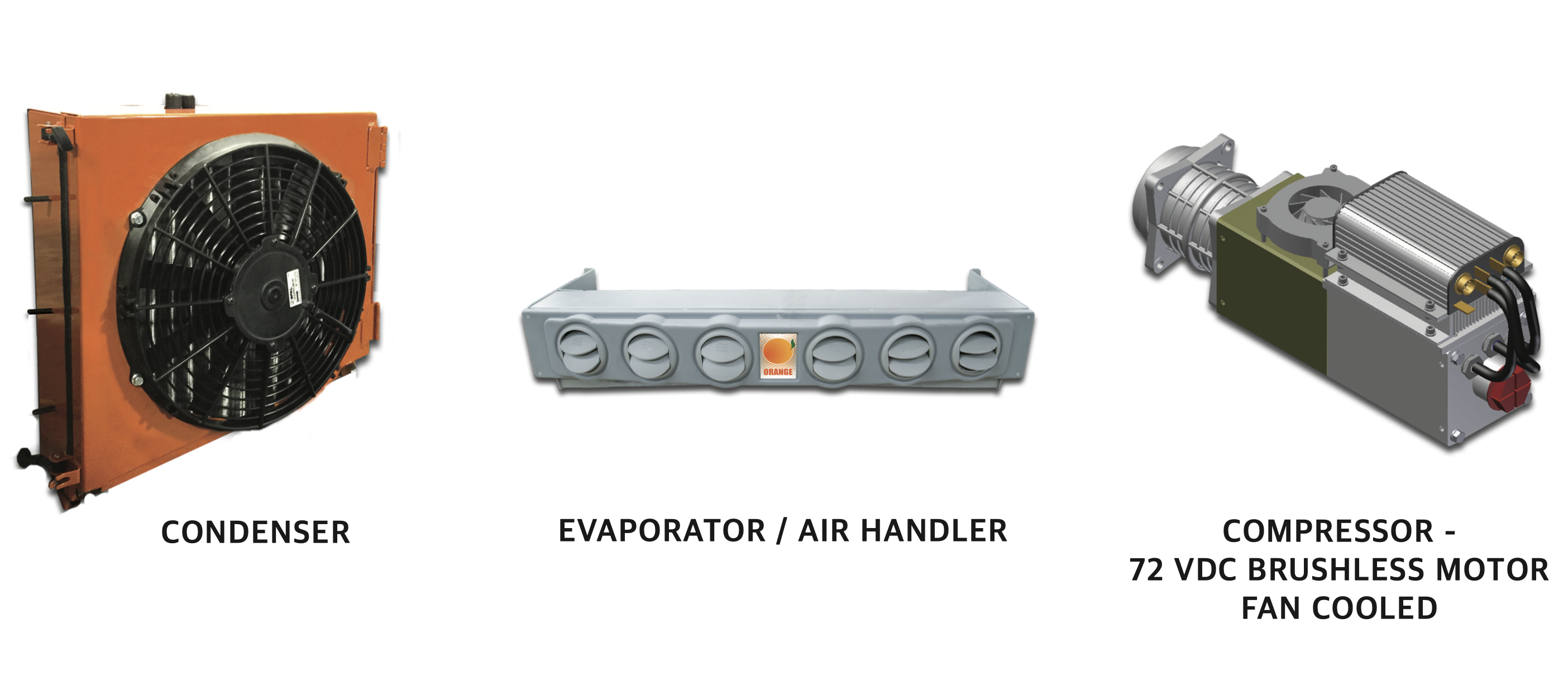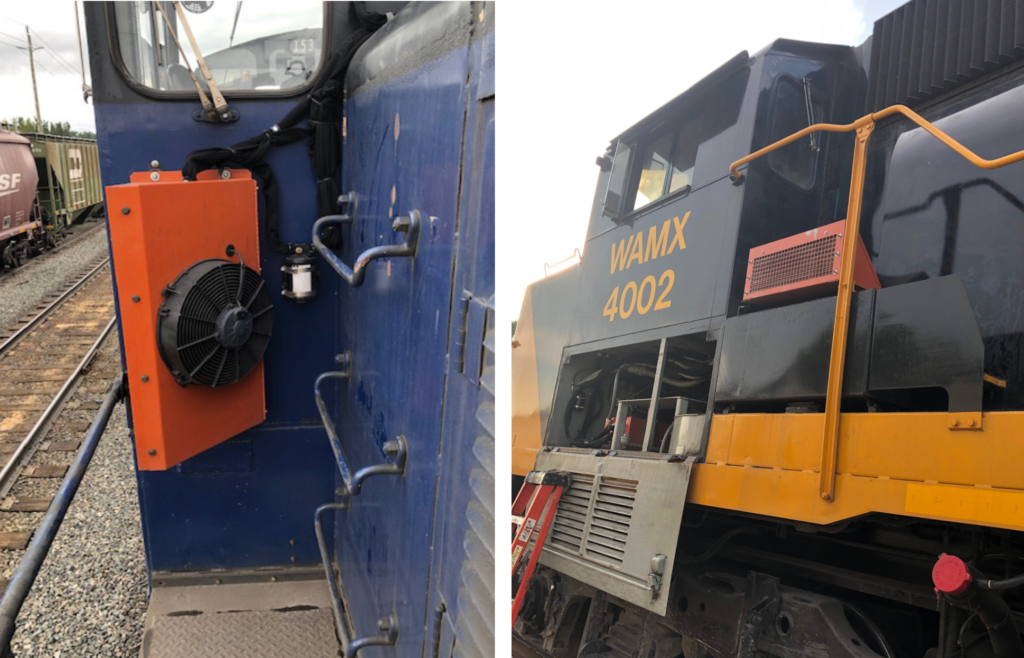 © INPS Group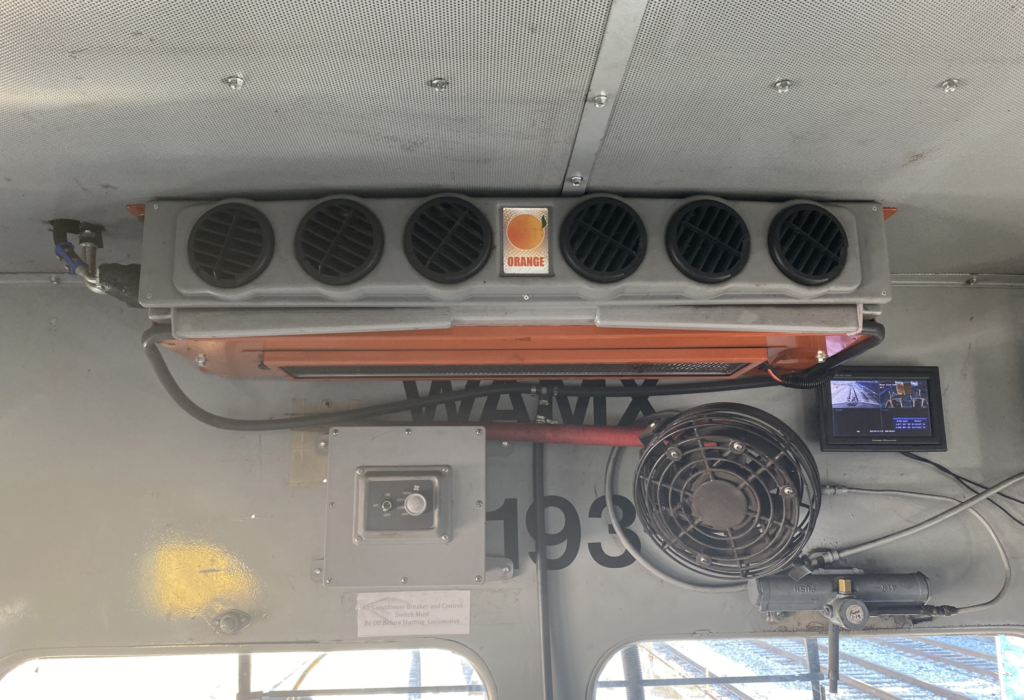 © INPS Group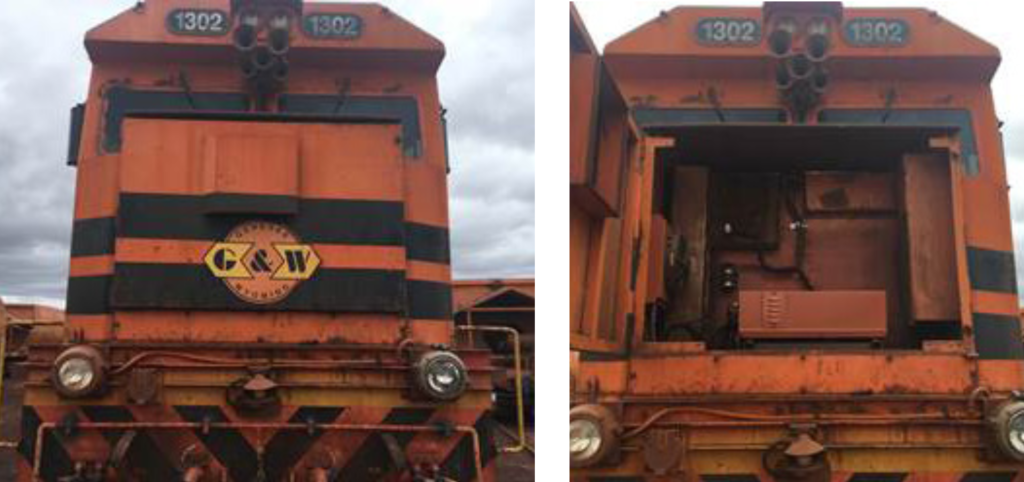 © INPS Group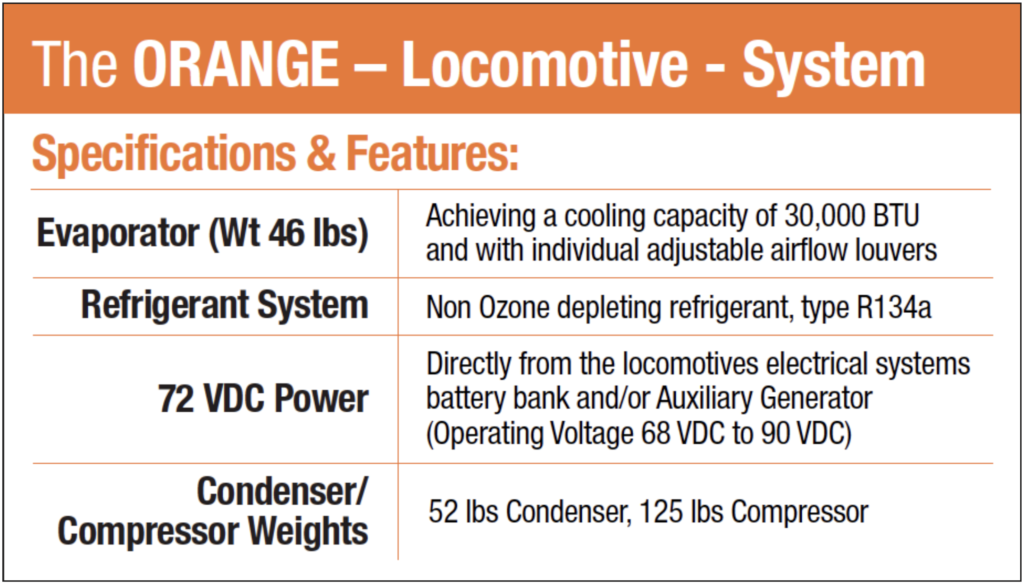 Why VRF?
VRF (Variable Refrigerant Flow) technology works like the accelerator in a car, by matching the Out-Put to the Load. The compressor starts up smoothly and ramps up until it meets the demand. When the Thermostat is satisfied, it ramps down slowly for compressor cooling.
Compact, Dependable, Affordable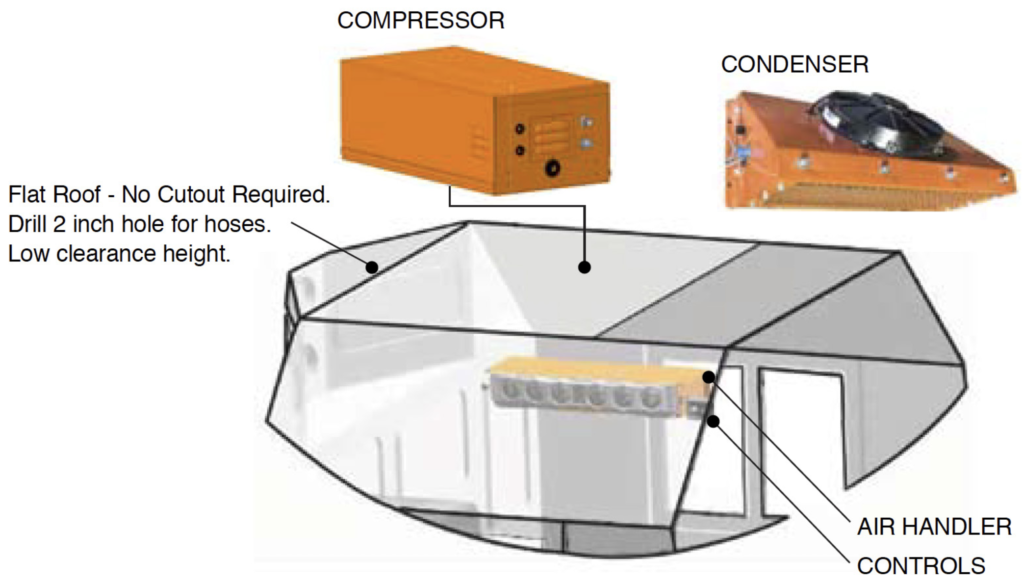 "Direct D/C system built for locomotives, not inverted like the rest. Fits all locomotives and climates."
Modular Design
Our design offers a unique Modular Design for easy operations during the Maintenance or Replacement of a component. Each component is heavy duty construction offering easier installation and lower labor cost to the installer.
Installation #1: Roof Mount – No Cutout
Our Compact Modular design can be easily mounted anywhere on the locomotive. The Roof Mount is most common and achieves a low clearance of only 10.5 inches to accommodate tunnel clearances or low bay doors.
Air Conditioner Reference Dimensions