Cost effective alternatives to increase passengers in confined spaces.
Easy Install. Easy removal.
By Michelle De Ruiter
Polycarbonate Seat Barriers
Allow passengers to sit or stand closer together safely by installing barriers to prevent transference of particles emanating from talking, coughing or sneezing.
Floor Decals and Signage
Floor graphics on aisles indicate directional traffic and mark 6 feet / 2 meter distances. Made of 3M removable vinyl with 3M overlaminate for durability.

Door Wraps and Decals
Indicate which doors are meant to be used for entering and exiting to help create passenger traffic flow.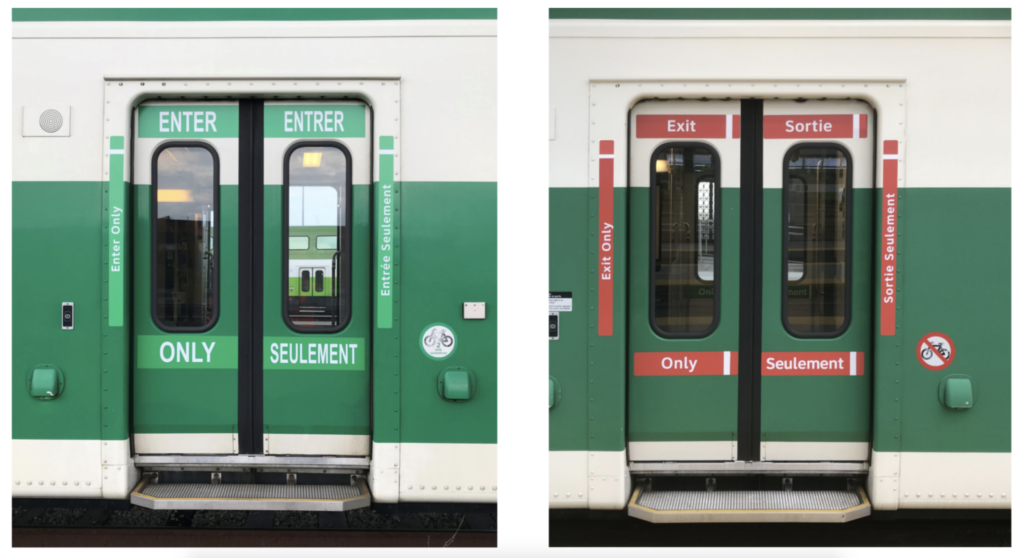 © INPS
Seat Signs
Set the boundaries for passenger use to encourage distancing and reduce conflict between passengers. Headrest signs are made for easy removal. Seat tents are made of durable plastic with velcro straps to secure in place.

© INPS
"Our polycarbonate seat barriers are designed to meet smoke and flame requirements. The material is scratch resistant with strong shatterproof qualities. These barriers are designed to have minimal long term impact on the seat."
Antimicrobial Scratch Resistant Film
SilverGardTM scratch resistant film is designed to inhibit microbial growth and reduce the life span of viruses when applied as a barrier to protect surfaces.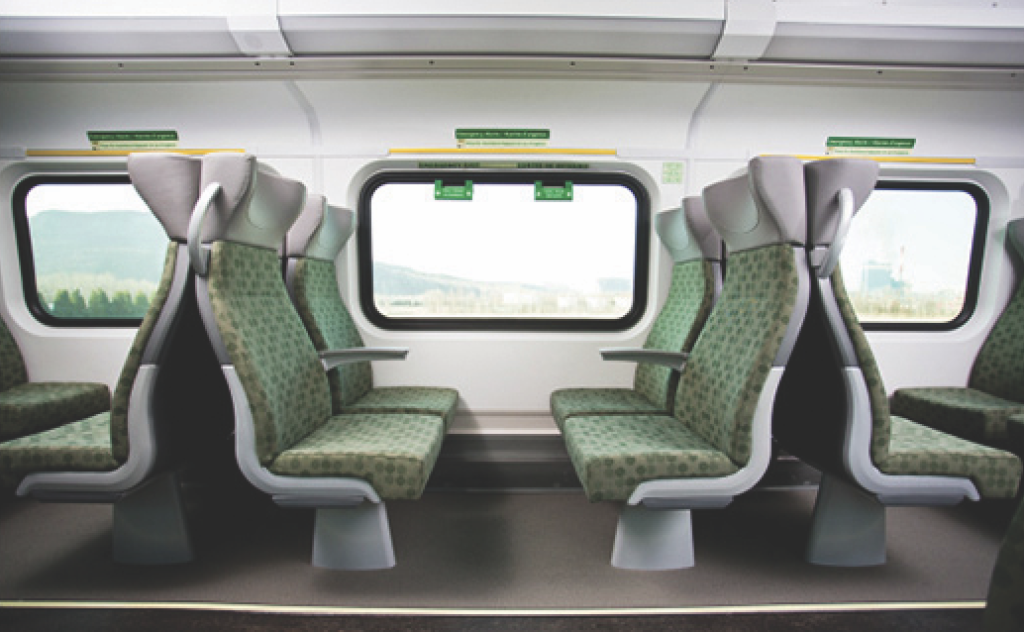 © INPS
AEGIS Protect for High Touch Surfaces
AEGIS is a protective shield that doesn't allow microbes to survive. It is recommended for all high touch surfaces such as doors, door knobs, push buttons, seats, armrests, hand railings, sinks, toilets and any non-food contact surface.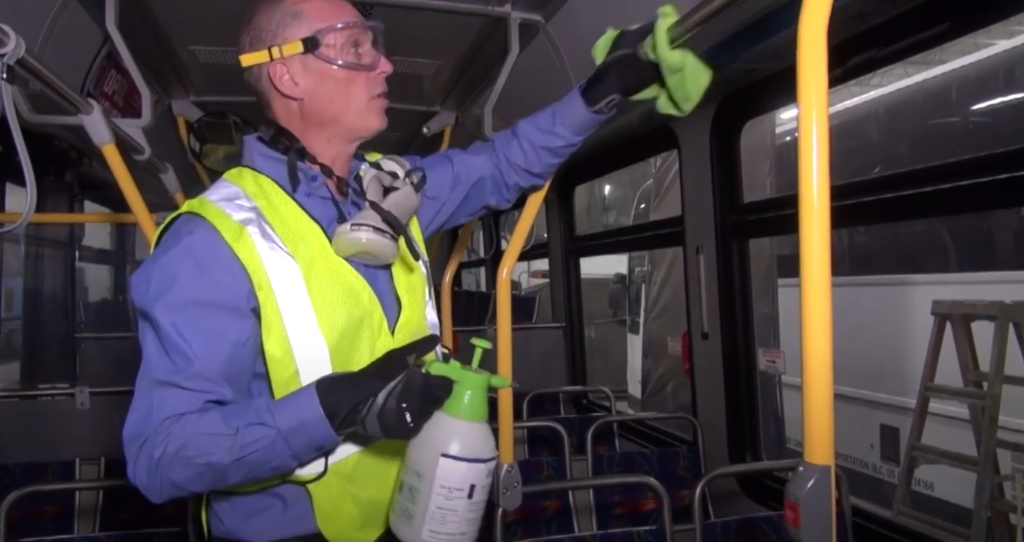 © INPS
Face Shields
Soft padded brow guard and adjustable, latex-free elastic band, reusable, cleanable, protected with AEGIS microbe shield.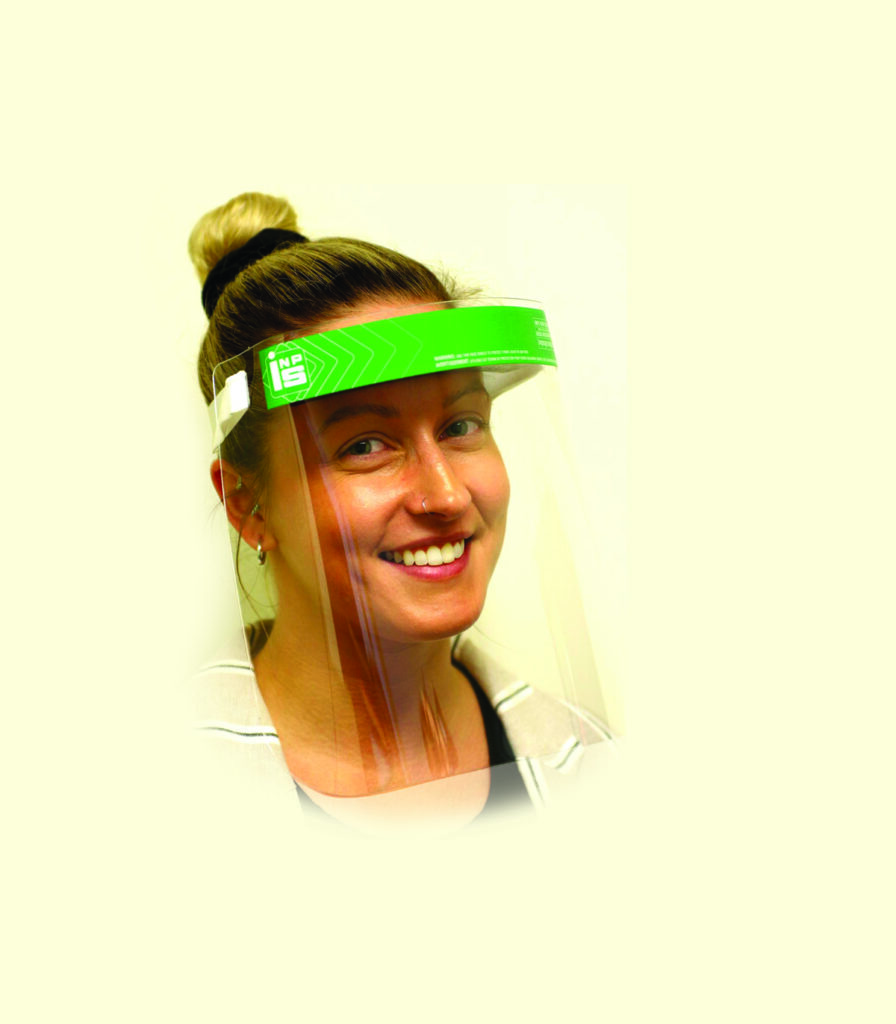 © INPS